three hour ER
send off on Thursday night. We're super excited to see the retrospective of all 15 seasons and can't wait to see how it all ends. Yet, we're also sad to see a television touchstone end. I mean think about it, 15 years is a big chunk of time to sustain almost anything, none the less a television show that will keep you tuning in for more. Back in 1994, when ER first hit the airwaves, the wht founders were just leaving their home state of Pennsylvania to explore life in Southern California. We were wide eyed, 20 year olds searching for entry level jobs, learning the joys of paying rent and budgeting for things like electricity. Now, we're married homeowners (well, one of us is!) happy and settled, working in great fields and living our dream of launching our very own site.
The fact that ER has been able to maintain it's place on our must see list of television shows, while so many things around us has changed, is a testament to the writing and acting of this great drama. We loved the characters and sometimes loved to hate them. We were drawn into medical emergencies and traumas that we couldn't quite understand (not that we didn't pick up a lot of medical jargon over the years), but the beauty of ER was that you didn't need to understand exactly what the doctors were saying while laboring over a patient, to understand what was happening. And yes, we were moved to tears by both the personnel lives of the doctors and nurses, as well as by the joys and tragedies found everyday in County's Emergency Room.
So, before the big finale, we're looking back on the some of the characters and moments that made ER our Thursday night ritual:
Favorite Episode: Hell and High Water, Season Two
This is the episode that made me sit up and pay attention to this show. You knew deep down that Doug would be able to save the trapped kid from a drowning death, yet I defy you not to be riveted to your screen, hoping it all works out.
Runners Up: Love's Labor Lost, The Lost
Best Relationship: John Carter and Peter Benton
I loved watching this relationship grow from the beginning when Dr. Benton was his hard-assed self and Carter was a whiny, bumbling intern, to years later when they built a friendship based on trust and respect. Double aww for this seasons continuation of this awesome relationship with Dr. Benton once again showing he'll always have Carter's back.
Runners Up: Abby and Neela (yay for loyal, female friendship on tv without a cat fight in sight), Doug and Carol
Biggest Tearjerker: Dr. Mark Greene succumbing to cancer and shuffling off this mortal coil as Israel Kamakawiwo'ole's version of "Somewhere Over The Rainbow " plays. Honestly, I wasn't a big fan of this character for a few seasons, but I still cried buckets at this departure (that song!)
Runners Up: This seasons Long Strange Trip (featuring the return of William H. Macy!), Love's Labor Lost
Hottest Doctors: Dr. Luka Kovac, Dr. Neela Rasgotra
Runner Ups: Dr. Michael Gallant, Dr. Doug Ross, Dr. Ray Barnet
Best Holy Crap Moment: Occurred during Season Three's Night Shift when a practically DOA patient arrives at County after jumping in front of a subway train. When the ER staff beeps the long suffering Gant to come in and help out, they soon realize the patient coding in front of them is Gant!
Runners Up: Romano vs. the Helicopter, Part One
Worst Moment: All right, having Dr. Romano lose an arm to a helicopter was a great story; it was a complete shock and watching him come to grips with attempting to be a one armed surgeon was great. However, I try to block out Romano vs. the Helicopter, Part Two. Come on! Another killer helicopter? And I was sad that they ended such a great character with such a cartoonish death scene. Dr. Romano (and the wonderful Paul McCrane), not to mention the ER audience deserved better.
Runners Up: After a while the amount of carnage and death in the typical ER workers life started to wear thin. Warning: unless you want to risk you friends and family to death, rape, kidnappers, overdoses and killer helicopters, don't accept a job at County General!
Best Redemption: Well, even the best shows have some down moments. It's how you can turn it around that matters. After Romano's death, I detested Dr. Archie Morris, the lazy, inept Resident who helped lead to Romano's death. Five years on, Dr. Morris has become one of my favorite characters and not in a love-to-hate-him sort of way. Archie has grown and matured into a competent Doctor and leader who is full of compassion, a loyal friend, sort of goofy but incredibly sweet and he has a fantastic voice to boot!
Runner Up: The entire writing staff of ER. For the last few years, as ER has slipped a bit in the ratings, there has been rumblings that the show was way past its prime. Yet, this last season has been a true treat for the fans. The acting, writing and storylines have been top notch as the series winds down by giving us some closure on the current cast and bringing back old favorites in subtle, fitting ways. Bravo!
Let's here from our fellow ER fans! What do you think were the best moments and episodes over the last 15 seasons? Who do you think was the hottest doctor? Where were you in life when ER first hit the air?
Get your favorite season of ER on DVD!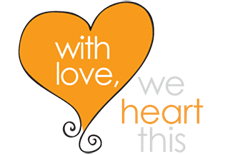 It's with bittersweet feelings that we've got our calendar cleared for the