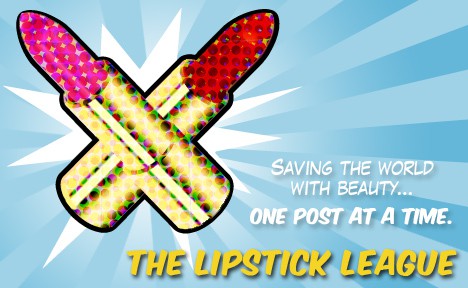 Question of the week: What's your skin care routine?
Answer: Stef says: As a blogger, this is an ever-changing answer! Right now I am testing the Somme Institute regime and me and my skin both LOVE it (review coming soon). It's a cleanser, toner pads, Vitamin A moisturizer, a serum and a spf 45 lotion that I don't use…

Here's the best of the league for the week:
EauMG – What flower makes you think of spring? Here's a review of pretty British line Penhaligon's Lily of the Valley.
Nouveau Cheap – Shows you exactly why the new Milani Baked Blushes live up to their hype.
Lipglossiping – wonders if O.P.I's mini collection of flower-themed polishes will have you scrabbling to paint yourselves PINK this Summer?!
Orange to LA – Finds a new fun way to dye your hair with Clairol Nice n' Easy Color Blend Foam. Shake it, Foam it, Love it!
Pink Sith – Joeybunny on the Pink Sith Blog gives you an Introduction to Concrete Minerals. Read at your own risk because after you do, you'll be buying them too!
Phyrra – tells you about CandyLens.com & Geo Angel Circle Lenses! See if you like them!
Vampy Varnish – MAC Primed for Perfection, are you primed and ready?
we heart this – we ask "how cute?" MAC answers – "quite!" Our MAC Quite Cute photos, swatches and review
Beauty Junkies Unite – reviews the newest mascara from Too Faced, Size Queen Mascara. Look at that brush!
Clumps of Mascara – is absolutely loving E.L.F.'s makeup brushes. $3 for a skunk for a skunk brush? Wowsers!
Readers, what's your skin care routine?