Take a look at two of the beauties who stopped by Ruff's Raffle last weekend and scored our fabulous gift bags. We raised just under $2000 for The Amanda Foundation, which will help them save a hefty amount of dogs and cats. But I have to say, almost as good as raising money for such a good cause is seeing people's faces light up as they dig through gift bags ("a Murad eye cream? OMG!") and if they're really lucky, win a raffle basket. I'll never forget the shriek of joy that one of the winners let out when we called her name.
Thanks to all the companies who generously donated, we couldn't have done it without you!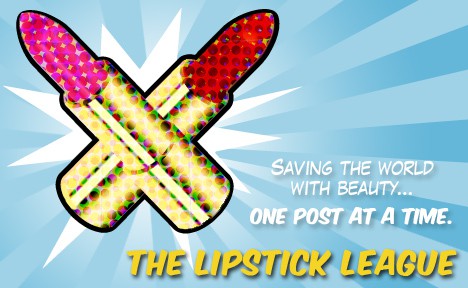 Question of the Week: – What's currently at the top of your beauty lemming list?
Answer: I want a bottle of Bond No. 9 Nuits de Noho verrrrrry badly!
Here's what's happening in the beauty blog-o-sphere this week…
Vampy Varnish – checks out the newest MAC collection for spring called Vera
we heart this – checks out Covergirl Natureluxe gloss balm and shares 4 easy tips for retro lovers to lighten up their look for spring.
Beauty Junkies Unite – The eyes really have it with this new collection from bareMinerals, Frill Seeker!
Clumps of Mascara – made a list of 7 Things Beauty Bloggers Should Never Do. Think she was dead on?
Gouldylox Reviews – I care. This is why I am asking, no begging you, not to do this
Krasey Beauty – shows you the bright beauty look (and outfit!) that she wore to her friend's bridal shower.
Lipglossiping – wonders how to make our fellas smell as good as they look and shares her husband's favourite scents.
Nouveau Cheap – Are you a fan of colorful, sparkly shadows? If so, then you'll definitely want to check out the new Coloricon eyeshadow singles from Wet n Wild.
Pink Sith – swoons over the Spring 2012 Chanel eyeshadow quad in Ecolosion, where being subtle is not necessary.
Phyrra – cures her lemming for the Urban Decay Naked 2 collection. See how!
Ok we heartsters, your turn – – What's currently at the top of your beauty lemming list?