http://www.youtube.com/watch?v=2vFOzG3GYqo&feature=related
Zou Bisou Bisou, we heartsters! Mad Men fans, how many times has this gone through your head this week?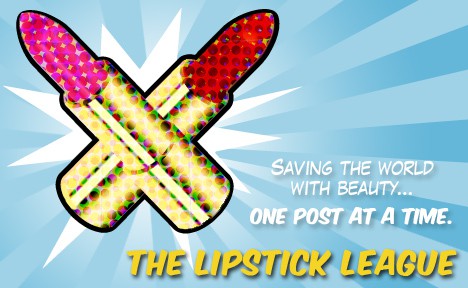 Lipstick League Question of the Week: – Do you plan out your makeup before you go to sleep?
Answer: Kinda, yes! If I have something new, I look forward to applying it the next day, and will day dream about what I'm going to wear it with.
Here's what is going on with the crew this week…
Nouveau Cheap – Looking to add a soft, glowy sheen to your face this spring? Look no further than the new Milani Illuminating Face Powders (PS: they're almost too pretty to use).
Pink Sith – Has a fairytale of a story about Rouge Bunny Rouge Lipstick in Word Of Mouth. Find out if this story has a happy ending.
Prime Beauty – discovers a truly exceptional bronzer/highlighter that is actually affordable! Gets your youthful radiance back with SENSAI Designing Duo Bronzing Powder.
Phyrra – deconstructs a Nylon Magazine shirt to create a new wardrobe piece.
Vampy Varnish – Loves the new butter LONDON lacquers for spring!
we heart this – Super cute, totally addictive, completely legal: tarte Maracuja Divine Shine Lip Gloss.
Clumps of Mascara – Even gals on a budget can justify spending $1.99 on these beauuuutiful nail polishes.
Gouldylox Reviews – I'm really excited about some of the spring launches. Here are some of my favorites that are hitting shelves any second!
Readers, I'm going to skip the question and ask you to tell me something – anything you want! Any fun plans this weekend? What was your favorite scene in the Mad Men Season premiere? What did you have for dinner last night? Let's chat…