photos: we heart this
It's always good to be a natural. Whether you're a natural beauty or you're described as "natural" at something; natural equals good. The drugstore classic Neutrogena must agree. Because they've introduced the Neutrogena Naturals line of products. Of course, in this case natural takes on a whole other, equally good, meaning: pure, gentle, mindful.
Instead of just jumping on the green bandwagon and releasing slightly altered items emblazoned with eco-friendly words (we've all seen it happen), Neutrogena has really committed to the line and what it stands for. Here's how…
• The entire line is formulated without harsh chemical sulfates, parabens, petrochemicals, dyes or phthalates, and are not tested on animals.
ingredients in the Purifying Cleanser
• They use natural plant-derived ingredients wherever possible, the entire line averages 94% natural – and it's easy to see. Instead of just a list of ingredients, Neutrogena adds the source of said ingredients as well (seen above). Very nice!
• They use up to 50% post consumer recycled content in bottles and 100% recycled paper where possible. An example of where it wasn't possible would be the pumps. Neutrogena couldn't find a recycled pump that met their standards, so they didn't compromise.
• They have partnerships with The Nature Conservancy, which work to protect natural sources of clean water for people, plants and animals, and the Forest Stewardship Council, who promote the responsible management of the world's forests.
All of this without raising their affordable drugstore pricing either. Bravo!
The fine folks at Bliss.com (a Glam Media site) sent us the entire Neutrogena Naturals line to check out. With two cleansers, two moisturizers, a lip balm, soap and pore scrub – there's something for whatever skincare step you'd like to make a bit more natural. These are the items that I loved the most…
We've got a well documented love of scrubs around we heart this headquarters. Tyna and I have been known to have dance-offs for a good scrub. Let me say, I sense one coming. The Purifying Pore Scrub
($6.99) is a very worthy contender. It's got salicylic acid from Willowbark to keep acne at bay, and Jojoba beads that are gentle enough not to scratch but strong enough to give good scrub. Plus, a fresh, light scent.
check out all those scrubbies!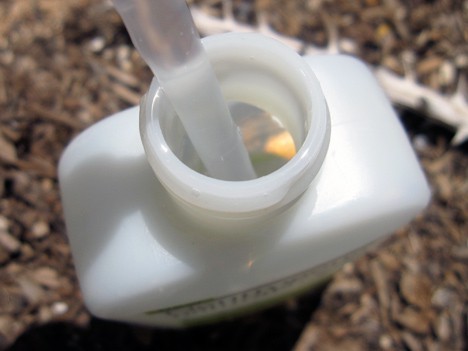 Everyone needs a go-to cleanser. If you're acne prone, might I suggest the Purifying Facial Cleanser
($6.99)? Like the scrub, it has salicylic acid from Willowbark that detoxifies and helps remove up to "99% of leftover impurities, dirt, oil and makeup found on your skin". I had no way to measure that, of course. But I can say that my skin feels super clean after using this. Like, downright squeaky!
I love my exfoliators, body washes and every shower product of the like, but sometimes you just want a good ol' bar of soap. The Neutrogena Naturals Face & Body Bar
($3.63) is exactly that. With Avocado and Olive Oil, it's a rich glycerin bar that gently conditions skin, and leaves you feeling moisturized and super clean. They say you can use this on your face and body, but I deemed it body only. Best of all, I love that I have something under 4 bucks in my shower!
Night creams are a hard sell for me and my oily skin. Honestly, I rarely use them. But there are times that my skin needs the TLC that only a cream can give. Nourishing Night Cream
($12.99) fits the bill nicely and affordably. With vitamins B, C, E – it works to fight dull skin while you sleep. What interested me the most was that Neutrogena billed it as having a "breathable, clean feel". And I have to say, it's true! Though it has the unmistakable richness of a cream, it absorbs instantly, is not heavy, and I didn't wake up greasy in the morning.
It's got a tropical scent (that green diehards may find off-putting); it's kind of pineapple/citrus and personally, I kind of love it. And while I appreciate the glass packaging on an esthetic level, it does expose the cream to light, which breaks down the anti-oxidant benefits.
I won't use this all the time, I don't need to. But when I'm feeling a bit parched, I'll be very happy to reach for this night cream.
My package was also stuffed full with other products that make living a more natural lifestyle just a bit easier. Check out a few of my favorites…
For clean water anywhere, the bobble has an enclosed filter and great shape – and each refill equals one less bottle in a landfill!
From Northern California, The Luffa Farm grows all natural sponges just ready to get scrubbing!
design by nature
Simple Squares are simply delicious; savory and sweet whole food snacks that had me wanting more.
So with all this green talk, we want to know; what do you do to live a more pure and mindful lifestyle? I'll start:
• Do you have any idea how much water you waste with your beauty routine? A LOT! It's estimated that you can use 25 gallons in a 10 minute shower alone. If you don't already, turn off the water as you exfoliate your body or shave your legs. You'll be saving water and you won't be washing valuable product straight down the drain either!
Ok weheartsters, have you tried the Neutrogena Naturals line yet? Share your thoughts. And tell us what you do to be more green!
NEUTROGENA® Naturals Multi-Vitamin Nourishing Moisturizer is a daily lotion that replenishes essential skin nutrients while providing continuous moisture throughout the day for healthier, younger-looking skin. It contains no harsh chemical sulfates, parabens, petrochemicals, dyes or phthalates.
NEUTROGENA® Naturals Multi-Vitamin Nourishing Night Cream replenishes essential skin nutrients and is fortified with vitamins B, C, E and anti-oxidant omega bionutrients. This nourishing cream is clinically proven to boost skin's defense against dullness and roughness, leaving it naturally radiant, healthier and younger looking today and in the future. It contains no harsh chemical sulfates, parabens, petrochemicals, dyes or phthalates.
Disclosure: Compensation was provided by Neutrogena via Glam Media. The opinions expressed herein are those of the author and are not indicative of the opinions or positions of Neutrogena. This post may contain an affiliate link, a link that gives us a small commission if you purchase the item. For more info, or any questions, please see our disclosure policy.