How to: Get European Skin Care Fanciness for Under $10 a Pop!
photos: we heart this
One of my favorite things about reviewing products for we heart this is discovering fabulous new brands and products that I otherwise would have never known existed and sharing them with readers. Ziaja is one of those brands I wasn't familiar with, but so glad I've gotten to know.
Ziaja, one of Poland's leading skincare lines, is family owned and developed by pharmacists who believe in using natural ingredients and crafting products using the most modern technologies available. All their skin care products are clinically and allergy tested, ph balanced, and are never tested on animals. Best of all everything on their site is under $10!
Ziaja sent the wht team a variety of items from three of their product lines to test (there are seven total) – Natural Olive, Goat's Milk and Cocoa Butter. Ziaja makes it easy to figure out which products are best for your skin by dividing the lines up according to skin care types.
The Natural Olive line is best for dry and normal skin. All the Natural Olive products contain olive oil, vitamins A &E, provitamin B5 and shea butter. With products ranging from hand cream to face cream there is something for everyone's needs.
I tested the Hand & Nail Cream (a steal at $4.99). This lotion has found it's way into my office and sits right next to my computer. It soaks right in and doesn't leave my hands feeling greasy. It has a nice light floral scent and keeps my hands nice and soft for hours.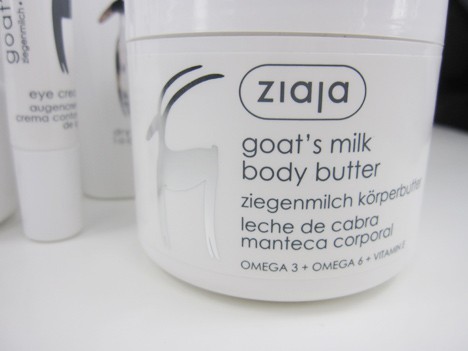 The Goat's Milk line is formulated to moisturized and firm the skin, and is recommend for dry and wrinkle prone skin. This line is packed full of milk proteins, vitamins A & E and provitamin B5.
I sampled the Body Balm ($7.49) It's specially made for skin that's dry and lacking firmness and goes on thicker than normal cream, taking a little longer to sink into skin. It does feel like it's doing some firming and I love using it on my legs where they could use a little less jiggle. This balm is very moisturizing and makes your skin very soft, but the scent isn't one of my favorites. It smells similar to baby powder and is a little stronger than I like. Yet, I'm so impressed with the moisture this balm gives my skin that I can live with the scent.
Also impressive, the Goat's Milk Eye Cream ($7.99), like the body balm, it takes a little longer to soak into my skin, but once it does it leaves the skin under my eyes feeling very soft and moisturized. I wouldn't recommend this cream for those with oily skin, it could be too moisturizing for you, but dry skin sufferers should check it out.
My favorite line of all was Cocoa Butter. This line is recommended for normal to dry skin and is designed to improve skin tone and elasticity. Our testers tried out the Creamy Shower Cream, Hand and Nail cream and the Body Butter from this line.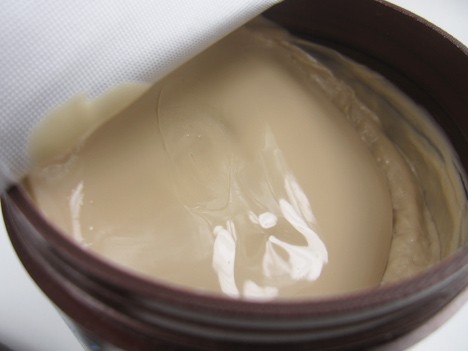 I was the lucky recipient of the Body Butter ($9.99). Body butters are one of my favorite products. There is just something I love about sticking my hand in a big tub of cream. The Cocoa Body Butter did not disappoint. It smells exactly like classic cocoa butter and looks like a tub of light chocolate pudding. It leaves moisturized and the scent is light enough to not overpower.
Pros:
• Dermatolgically and allergy tested
• PH balanced
• Not tested on animals
• A skin care line for every skin type
• All products are under $10!
Cons:
• Some of the products have stronger scents
Readers and Testers – Have your beauty travels led to the discovery of the European Ziaja Skin Care? We're talking more Ziaja products in the comments!
[ratings]
Tiffany is a wife, mother of two and photographer. Check out her Austin based, gorgeous family photography at tiffanyhicks.com.
Disclosure: This review includes products that were provided by the manufacturer/PR firm for our consideration. For more info, or any questions, please see our disclosure policy.