photos: we heart this
Fall into Sephora's COLOR VISION for the season's hottest hues
I was thrilled when I saw that Sephora's COLOR VISION
for Fall 2012 highlighted the ever classic, yet somehow always edgy, black rimmed eye. It's one of my favorite looks and I'm always up for deep, inky black liners and mascaras. I was even more thrilled to see one of my all time favorite products, Lancôme's ARTLINER Precision Point Eyeliner in Noir
, was featured as one of the must have items for getting the look of the season.
The renowned liner has been a staple of makeup mavens for years and is the product responsible for turning my tentative attempts at black liquid liner into dramatic, artful applications. Coupled with a few sweeps of Lancôme's Hypnôse Star mascara
even makeup novices will be able to achieve the statement-making Blackest Black style.
All right, Stef is far from a makeup novice, but check out just how perfect her winged liner looks! Lancôme is a classic and beloved brand that never goes out of style, and products like this are the reason why. The pen-like, felt tipped applicator and long-lasting, smooth formula of Lancôme's ARTLINER ($29.50) combine to create one of beauty's most perfect eyeliners.
3 things to know about Lancome's ARTLINER Precision Point Eyeliner:
1. The pigmentation of this liquid liner is fab. One stroke gives a solid line of deep, matte black – no second (or third) stroke on top of the original is needed. Although, if you want to make a thicker, more dramatic line, feel free. The quick drying, smudge-free formula stays in place and lasts all day, no matter how much you apply.
2. The pen-like shape of the packaging feels comfortable in your hands. Normally, I have issues using brushes when applying liquid or gel liners – resulting in imprecise, shaky looking liner. Lancôme's ARTLINER felt like an extension of my hand from my first use and allows me to draw smooth and steady lines, every single time.
3. The thin, felt-tipped brush is perfection. It's firm enough to apply the liner precisely where you want it and has just enough bend to glide over your lids – never snagging or skipping. Trust me, whether you are a black eyeliner novice or pro, this is one product you want on your vanity.
Once you've applied that stunning cat-eye or winged line, you need a few coats of a top-notch mascara to finish the look. The Hypnôse Star mascara
($28) was inspired by old Hollywood glamor and is an update on the classic Hypnôse formula. The packaging is eye-catching with its distinctive curved tube and sparkling star pattern.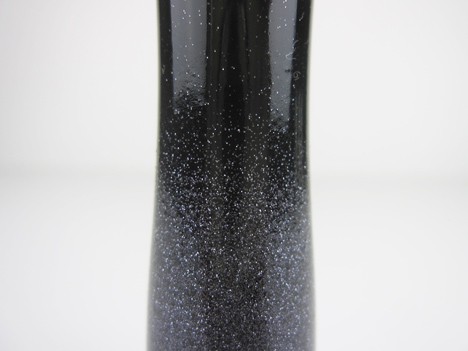 3 things to know about Lancome's Hypnôse Star Mascara:
1. Lancôme upped the starlet factor with its "black-diamond effect" formula which leaves an extra glossy, almost gel-like look and feel to lashes. Once the mascara dries, there's no brittle feel, while the just applied shine lasts for hours.
2. The brush is multi-purposed and divine. It's almost like having two brushes in one. There's a flat side that is used for getting just the right amount of mascara and depositing it at the lash line. Then the rounded side takes over; use this side to comb the formula through your lashes to define, lengthen and volumize. Finally, use the fine pointed end to reach those little lashes on the inner and outer corners of the eyes.
3. You'll get a whiff of old Hollywood glamor when applying this mascara as there's a very faint, but distinctive rose scent. Normally, I stay away from scented mascaras, but this one always makes me sniff and smile when opening the tube. The scent fades quickly and if, like me, you have sensitive eyes or wear contacts, there's no worries. The scent did not bother my eyes in any way; I experienced no itchiness, redness or stinging even after 12 hours of wear.
Hypnôse Star Mascara in Noir, ARTLINER Precision Point Eyeliner in Noir, thick and thin line
Readers – do you rely on Lancôme ARTLINERS to perfect your application skills? And which Lancôme mascara is your favorite?
Check out the Lancôme Art liner HERE

Pick up Lancôme Star mascara HERE

Or shop all of Sephora's fall COLOR VISION selections HERE
Tyna, co-founder and co-editor of wht, worries about becoming a crazy cat lady, reads at least a book a week, checks in at a Flyers fan forum every morning and is forever (some say obsessively) organizing her closets and drawers.
Disclosure: This review includes products that were provided by the manufacturer/PR firm for our consideration. It also may contain an affiliate link, a link that gives us a small commission if you purchase the item. For more info, or any questions, please see our disclosure policy.