Keep warm and keep hair in place with this DIY!
photos: jenelle for we heart this
Cold weather is here (well, for most of us) so the need to bundle up is necessary. This DIY tuns an unworn sweater into a cozy headband that will help keep you warm but not break your budget.
All you need to get started is an old sweater (feel free to raid the closet of your Dad or boyfriend or search for a suitable sweater at a thrift shop) and the basic sewing essentials. It's an easy and quick project, so let's get started!
Supplies:
• Old Sweater
• Sewing Machine or thread and a needle
That's it!
Directions:
1. Cut off the waistband of the sweater.
2. Using a current headband measure the height you want your new one to be (mine was about 4 inches long) and cut off the extra fabric.
3. Cut the seam of the sweater making the fabric one long piece.
4. Now wrap the fabric around your head, to measure what length you need your headband to be, and cut off the extra fabric.
5. With right sides facing in, sew the two raw edges together, giving you the base of your headband.
6. Now, let's make the bow. Take some of the extra fabric that you cut off in the previous steps and fold it in half, right sides facing in.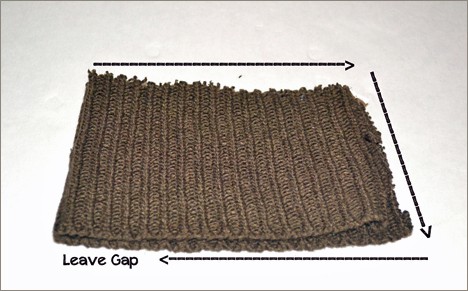 7. Sew around all three raw edges as shown in the picture, but leave about a 2 inch gap at the bottom seam.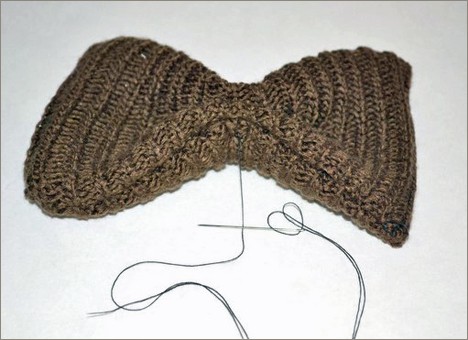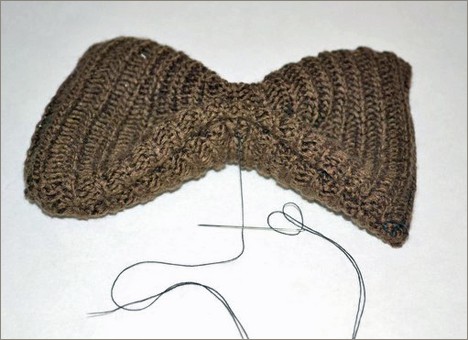 8. Turn the fabric right side out, using the 2 inch gap you left in the previous photo, and close off the gap by hand stitching it.
9. Pinch together the middle of your 'soon to be bow' and carefully stitch back and forth with a needle to form your bow.
10. Last but not least stitch the bow to the base of your headband and your done!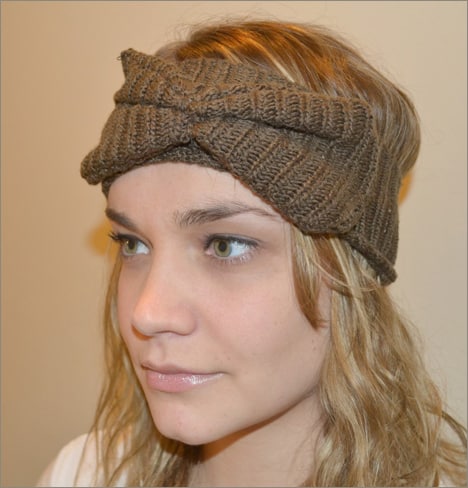 Options: Try using a different color for your base and bow, or even another fabric just make sure it is stretchy to it can fit comfortably around your head.
Readers – Are you a fan of cute hats during the winter – or do you dare to go bare?
Jenelle is a DIY fashion blogger from Canada who's believes you can be fashionable while staying on a budget. Traveling the world, meeting Justin Timberlake and attending Fashion Week are just a few things on her bucket list. Check out her blog, Nelle Creations for tips on how to wear this new Ombre style!