Well, we did it. Another successful IMATS under our belt. Overall, we had an amazing time. I pouted a bit that I couldn't even get close to OCC because of the line and crowd at their booth. But, it was amazing to see how much the brand has grown. Last time we were there, David (the founder) was working the counter. Now they're in Sephora and David was a guest speaker! So, good for them. But bad for me, because I spied A LOT of nail lacquers I wanted. But don't cry for me…I did ok.
Here's the evidence…
I picked up three brushes from Royal & Langnickel; Silk Pro brow, Silk Pro Super Foundation and a Master Pro Eye fluff. Check out the big ol' chubby rectangle of bristles on the Super Foundation brush!
There was NO way I could resist this Lime Crime Velvetines lip gloss in Suedeberry, the brightest most gorgeous coral red ever.
How about a little Inglot?
As you may know, Inglot works on so something called the Freedom System. You pick the size of the palette and what colors you want in it. It only gets more fun with each new palette you buy. You kind of freeze a bit when you buy your first one, wanting to make the "right" choice. I watched this happen right before my eyes as it was Tyna's first purchase!
But just pick and pop them in…you'll be fine!
Top left is my new palette, joining my previous palettes in what is becoming an obsession. I heart Inglot!
And my tip to you if you're new to the System? Write the names of the shadows on the back of your palette! It will be a lot easier to have a list of the shadows you already own when it's time to make another purchase…because you will be making another purchase. They pop out, but not without some work (and some gouges if you're not careful, see my 5-pan).
My very first Z Palette which I picked up from Nigel's. This model will magnetically hold nine MAC size pans, I hardly know what to depot first!
Also hauled from Nigel's was Beautyblender blendercleanser; a solid cleanser (aka soap.) First chance I get, ALL of my brushes are getting a good cleaning. Am I weirdo that I think that sounds like fun?
Lastly from Nigel's was a metal palette and spatula, something that I always envy when makeup artists pull out! $8 later and I have my own.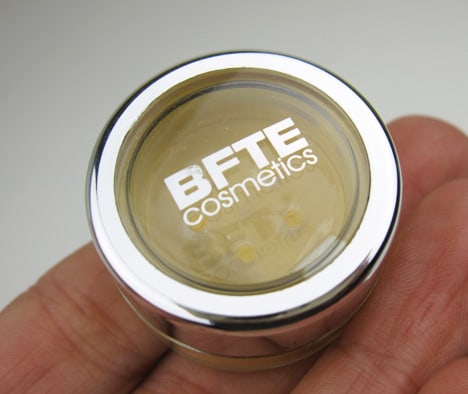 New to me and an absolute must visit was BFTE Cosmetics (especially to finally meet Phyrra in person, who was with them). They're known for their vibrant mineral makeup and I can see why! I picked up Shopaholic, a shimmery bright yellow that makes me long for spring.
At the last IMATS I attended, I picked up the Naked Cosmetics 6-piece Ebony collection of mica pigments, but convinced myself I didn't need their shadow base. This wrong has been righted!
Hooray, I finally own Embryolisse Lait-Crème Concentrè, their 24-Hour Miracle Cream with a cult following. Well, pass me a robe and a tambourine; this stuff is amazing!
Not only did I pick up Gleam Body Radiance in Rose Gold, I met the founder of the line Melanie Mills, who couldn't have been sweeter and more enthusiastic.
We spent some time with an old favorite we haven't see in awhile Make-Up Designory (or MUD). My arm ended up looking like a spring painting by the time we left their booth. I took a Color Creme in Tulip and the Lip Glaze in Cupid home with me.
I went to Youngblood for mineral foundation, and ended up leaving with two lip products! How could I resist Debalicious Lipstick (from their new spring line) and Marrakech Lip Gloss (will you look at that gold shimmer?!)
Of course being a baller…er, blogger, has its benefits. We received an amazing goodie bag filled with some of the brands that could be found in the hall – as well as a gift or two here and there.
I got fitted with lashes from Eylure. Not from the Katy Perry line shown, but their Nautralites line. So pretty! And indeed natural.
I think Tyna and I may have been most impressed by ORG Skincare, an organic line based on Korean bathing rituals. The Face Peel is phenom. Seriously, I can't remember being so excited by a product! Complete review coming soon.
And check out their GAMI soap, it's hand poured with a pumice stone at the top for some satisfying scrubbing! Crafted in five incredible scents, that bit of awesome above is Sweet Ginger.
This is what was in the press gift bags. Highlights included a ZÜCA makeup bag, an Intense Mehron eye shadow…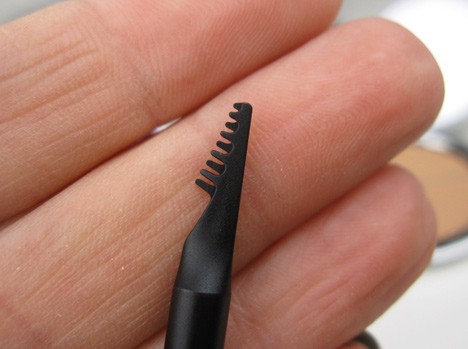 …and a Sketch A Brow from Senna with the cutest lil' comb you ever saw!
Last but certainly not least, we got a slew of the latest lashes from Ardell (this is like, a 16th of them!), enough for the whole team to give these pretties a try. We'll have a complete review soon.
Check out Color Imapct, which work with your eye color to enhance it. So pretty!
Readers, if you went to IMATS, what did you get? If you didn't, what do you want?
Stef is many things. Amongst them: co-editor of we heart this, graphic designer, Philly girl in the California desert, borderline hoarder and a hardcore beauty junkie.
Disclosure: This review includes products that were provided by the manufacturer/PR firm for our consideration. For more info, or any questions, please see our disclosure policy.