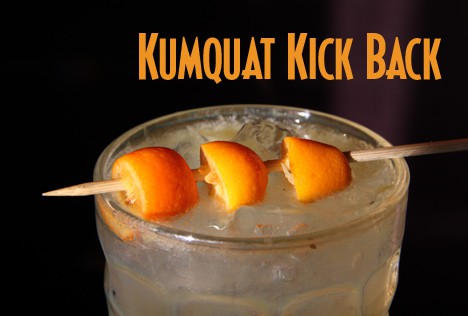 While the calendar may not agree with me, I always feel as if the 4th of July is the half way point of summer. To get us back on track after our 'Best of Summer' week, and mark the summer milestone let's play a round of 3 things – 'best of' style!
Best food you ate this summer: I love eating all the fruits and veggies that overwhelm my local Farmer's Market this time of year. The best thing I've had so far this summer was roomie Eric's Cherry Pie (filled with ready to burst cherries) topped with some homemade vanilla sugar infused whipped cream.
Best cocktail you drank: I'm always up for a cold beer, but the best drink I've enjoyed so far was the wht inspired Kumquat Kick Back as served at our Bacardi party.
Best Makeup Purchase: It's not a new product, but MAC's Blot Powder has been my summer skin savior for years. It whisks away oil and shine without adding weight to the face. It's at the very top of my summer staples list – even before waterproof mascara!
Your turn – cut and past the following into the comments and join us in playing 3 things!
Best food you ate this summer:
Best cocktail you drank:
Best Makeup Purchase:
photo: we heart this
Tyna, co-founder and co-editor of wht, worries about becoming a crazy cat lady, reads at least a book a week, checks in at a Flyers fan forum every morning and is forever (some say obsessively) organizing her closets and drawers.