Thanksgiving is just around the corner. We're writing our shopping lists, searching for a few new recipes and finding our stretchiest pants in anticipation of the big day. If you need a few recipe ideas to round out your meal, or to bring to your potluck, we've got some ideas!
We're compiled our favorite Turkey Day treats – from cocktails and apps to sides and desserts – to help you plan for the yummiest meal of the year!
COCKTAILS:
• Winter Firecracker Cocktail – bring the heat with this unique chile-infused tequila cocktail. This icy drink mimics the warmth of traditional cold weather, hot cocktails.
• Honey Apple Martini – Start the festivities with this apple flavored, Wild Turkey American Honey based drink (invented by our own @Stef) for a mature cocktail that is not sugary sweet.
• Black and Tan – If you have a crowd of football fans gathered around the television, you'll need some beer. This "recipe" rises teaches you how to pour the perfect black and tan to add a little something special to the day.
• Ruby Red Grapefruit Mimosa – Serving some bubbly? Add a splash of color and a pop of citrus with pretty cocktail.
• Pomegranate Ginger Champagne – This cocktail uses two of my favorite flavors – pomegranate and ginger. Mixed with champagne, you've got the makings of one festive drink. Cheers!
APPETIZERS & STARTERS:
• Berries and Burrata – Impress your guests with this four ingredient, no cook appetizer. this Burrata based plate (a ball of fresh mozzarella encasing bits of mozzarella and fresh cream) will satisfy those pre-meal hunger pangs, while leaving some space for the big meal.
• Onion Cheese Ball – The perfect people pleasing appetizer to serve as the crowd arrives and gathers in the living room. It will keep them busy as you make the finishing touches to the big meal.
• Cheddar and Leek Crackers – For extra points, serve these homemade crackers with the Cheese Ball and really impress your foodie friends.
• How to: Build a Salad Before pigging out on the fattening dishes, I love starting the meal with a healthy and yummy salad. Follow our tips for making a perfectly balanced, perfectly tasty salad and serve it as the first course. Then let the true gluttony began!
• Jalapeno Ginger Butternut Squash Soup – Can't bear the thought of a salad at Thanksgiving? Opt for serving bowls of this warm and homey soup that also offers a surprising spicy kick.
TURKEY AND GRAVY:
• How to brine a Turkey – Before she was gracing the pages of O Magazine, Spice Station owner and friend of wht Bronwen shared her secrets for getting a plump and juicy turkey to the table.
• Tofurky Roast & Gravy – Hosting a few vegetarians this year? Check out our review and tips of the one and only Tofurky roast meal. Turkeys everywhere will thank you.
• Pamela's Thanksgiving Stuffing – This is one of the simplest stuffing recipes you'll find, but still packs a flavorful punch. And if time is an issue, (isn't it always?) this one can be made a day or two ahead of the meal.
• Turkey Gravy – It seems the gravy is always one of the most stressful and mistake-prone items to make on the entire table. Follow these steps for perfect gravy – every single time.
• Good Gravy: Gluten Free and Vegan Rrecipes – We don't want anyone to miss out on this meal, so we've also got fool-proof gravy recipes for vegetarians and the gluten-free.
SIDES: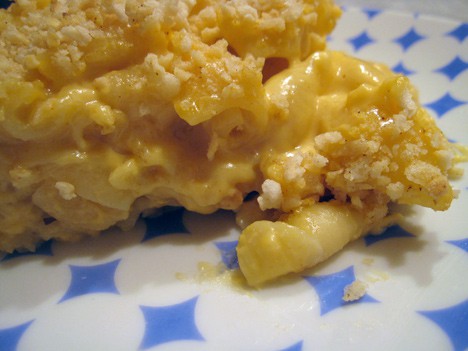 • World's Best Mac and Cheese – One of wht's most viewed recipes ever, this incredibly delish dish has it all. Warm gooey cheese meets crumbly, crunchy bits for truly the best mac and cheese ever.
• Cauliflower and Brussels Sprout Gratin – Brussels and cheese? What's not to love? This is my favorite Thanksgiving side (mine too ~Stef) and should absolutely be on your Thanksgiving table. Trust me.
• Mashed Potatoes – The meal isn't complete without the potatoes. We've got a simple, tried and true recipe, as well as some tips for whipping up perfectly fluffy taters.
• Sweet Potato and Carrot Puree – This modern take on sweet potatoes ditches the marshmallows and adds a generous splash of crème fraiche, with dashes of nutmeg and cayenne pepper. And it's fighting with Cauliflower and Brussels Sprout Gratin for the tile of Best Side Ever.
DESSERTS: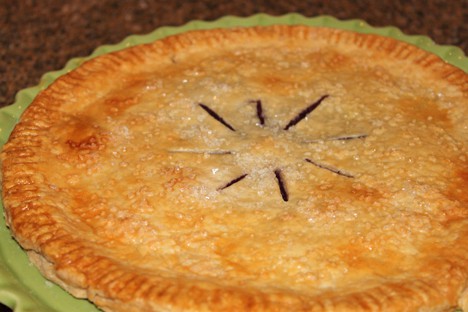 • Homemade Apple Pie – Our resident baker, Pamela Irene, shares her time-tested apple recipe that's sure to impress. Plus, she has lots of tips for making this classic treat.
• Blueberry Pie – It's all about pie on this day, so here's another fruit filled favorite. As a bonus, recipe sharer and former Pennsylvania resident Krista was able to snag this crust recipe from the best pie makers ever, the Amish.
• Shaya's Pumpkin Pie – We can't forget the must have pie of the day. Check out this quick and easy version of the classic pumpkin pie.
• Pumpkin Pie Cake – Finally, here's a dish to avoid pie overload. As a bonus, this simple cake, perfect for Thanksgiving, can be made gluten free.
Readers – What dishes will be on your table this Thanksgiving?
photos: we heart this
Tyna, co-founder and co-editor of wht, worries about becoming a crazy cat lady, reads at least a book a week, checks in at a Flyers fan forum every morning and is forever (some say obsessively) organizing her closets and drawers.