Play to your heart's content with MAC's whimsical collection
Every beach town up and down the East Coast has a Playland, and you can always find wild excitement there. As a little girl, I rushed down the boardwalk towards the neon and flashing lights, practically floating on a cloud of magic and fun – the exact same way I'm rushing to the MAC counter now. Welcome to Playland, MAC's "funtastical wonderland" where beauty and amusement romp hand in hand.
Don't be afraid of all the candy-colored confections for lips, eyes and face. You don't have to go full-on funhouse with the MAC Playland collection. Just a touch of playful color might be the ticket you need.
The pastel ads first got my attention, but in person, Playland made me squeal like a kid on thrill ride! I got to test a range of this fun-packed collection of color:
MAC Playland Lipstick ($16)
We received two of the six new colors (all limited edition):
Playland – metallic yellow gold (frost)
Sweet Experience – light, bright pink with a hint of yellow (amplified)
A little scary in the tube, Playland surprised me with a metallic gold finish that turned bronze over my natural lip color. If you're in the mood for sparkle, it's wearable and interesting.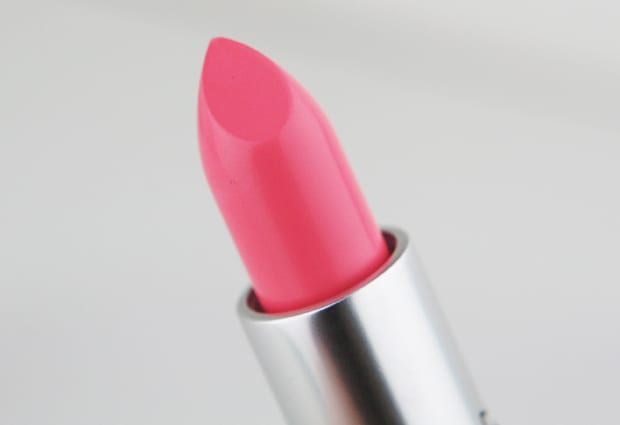 Sweet Experience is a striking, light pink with warmish undertones and opaque, creamy coverage. The amplified formula keeps the longwearing color from looking chalky or uneven.
MAC Playland Lipglass ($15)
Playland introduces five dreamy (limited edition) colors and we received two:
Bright Side – sheer buttercup yellow with micro fine shimmer
Carousel – light, bright pink creme
MAC Playland Lipstick in Playland, Sweet Experience; Lipglass in Bright Side, Carousel – indoors
Bright Side is a sunny, custard-colored lipglass that's sheer enough so that my natural lip color turns it peach. I doubt that I'll wear it much alone, but I like it layered over more traditional colors, where it adds gleam and softness.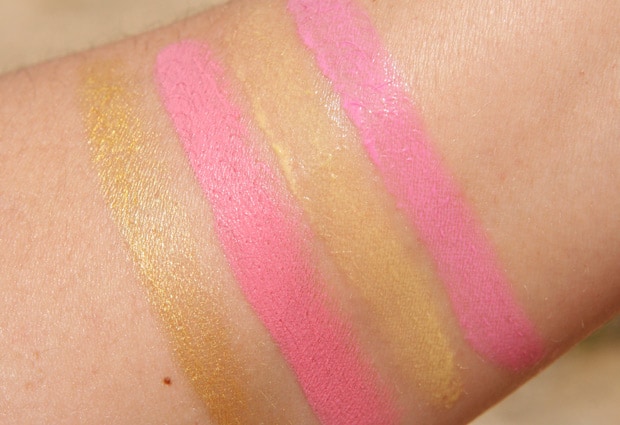 MAC Playland Lipstick in Playland, Sweet Experience; Lipglass in Bright Side, Carousel – outdoors
Meanwhile Carousel is a cotton candy gloss saturated with an unnatural pink that I love because, face it, natural has no place in Playland! After careful application to get even coverage, the sweet-looking color lasts for hours.
MAC Playland Chromagraphic Pencil ($16)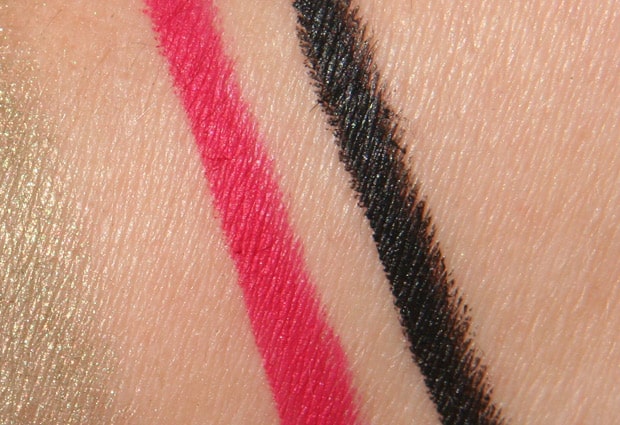 I'm a big fan of MAC's high-definition Chromagraphic Pencils with their soft, creamy texture. I tested two of Playland's four colors (all available in the permanent line):
Process Magenta – matte magenta
Not to be used in the eye area, but so beautiful on the lips. Used as all over color with a bit of clear lipglass, the hard-hitting bright pink doesn't fade for hours.
Black Black – none more black!
Not to be used in the lip area, but perfect as an eyeliner or on the waterline. Black Black draws the smoothest, darkest line without a bit of drag.
Because this is Playland, I should mention that both pencils are perfect for outlining or defining body art. Go ahead, draw a sideshow tattoo or two. These pencils have so much pigment, the color will last all day.
And speaking of pigment…
MAC Playland Pigment ($21)
Playland also features four pigments, and we received two:
Neo-Orange – intense neon salmon
This beautiful, bright pigment is a little House of Horrors on me. While it would be gorgeous mixed with gloss, the packaging says "not for use in lip or eye area." Sadly, it's too bright for my cheeks. Pretty color, though.
Golden Olive – high frosted green-gold
On the other hand, this one is my Tunnel of Love. Medium warm green with a frosty finish that looks great applied dry or wet.
MAC Playland Pigment in Neo-Orange, Golden Olive; Chromagraphic Pencils in Process Magenta, Black Black
Treats galore, right? You can toy around with this cascade of color now at MAC Playland – but hurry! These limited edition hues will be gone soon.
we heartsters – Which of these new MAC goodies has you ready to play?
photos: we heart this, swatches shown on NC25/30 skin tone
MAC Playland
Lipstick
Playland – frosty yellow gold (frost)
Sweet Experience – bright pink (amplified)
Happy-Go-Lucky – hot pink (amplified)
Toying Around – hot coral pink (amplified)
Red Balloon – hot fuchsia (amplified)
Head in the Clouds – red with pearl (frost)
$16 US/$19 CDN
Lipglass
Bright Side – creamy yellow
Lots of Laughs – creamy peach
Carousel – creamy pink
Live it Up – creamy orange
Pure Silliness – creamy lilac
$15 US /$18 CDN
Casual Color
For Your Amusement – bright pastel pink
Young at Heart – bright pink
Hi Jinks! – bright coral
$21 US/$25 CDN
Pigment
Ever So Yellow – soft yellow with pearl
Hi-Def Cyan – cyan blue
Neo-Orange – intense neon salmon
Golden Olive – high frosted green-gold
$21 US/$25 CDN
Chromagraphic pencil
Genuine Orange – bright orange
Hi-Def Cyan – hi-def cyan
Process Magenta – matte magenta
Black Black – deepest black
$16 US/$19 CDN
Melissa loves road trips, bargain shopping, drive-in movies, lip gloss and rock 'n' roll. She lives in Baltimore with her precious pup Bellarina.
skin tone: NC20
skin type: dry to normal
favorite beauty product: skincare
Latest posts by turboterp