Enjoy The Best Of Summer With Our Best Summer Cocktails
Welcome to "Best of Week" here at we heart this! We're celebrating our independence and Independence Day – the ultimate summer holiday – by bringing you some of our favorite and most popular summertime posts. Nothing is better at the end of a long summer day – or the beginning of a party – than a cold cocktail. So mix things up and cool off with one of our Best Summer Cocktails ~ wht
Ginger Apple Punch
A party can only become more festive with a punch bowl. Making a delicious punch is easier than you would think and one our new favorite new drink is Ginger Apple Punch. Rum or whiskey based, it's a snap to throw together (no measuring needed!) and never veers into the sickly sweet zone.
Party Palmer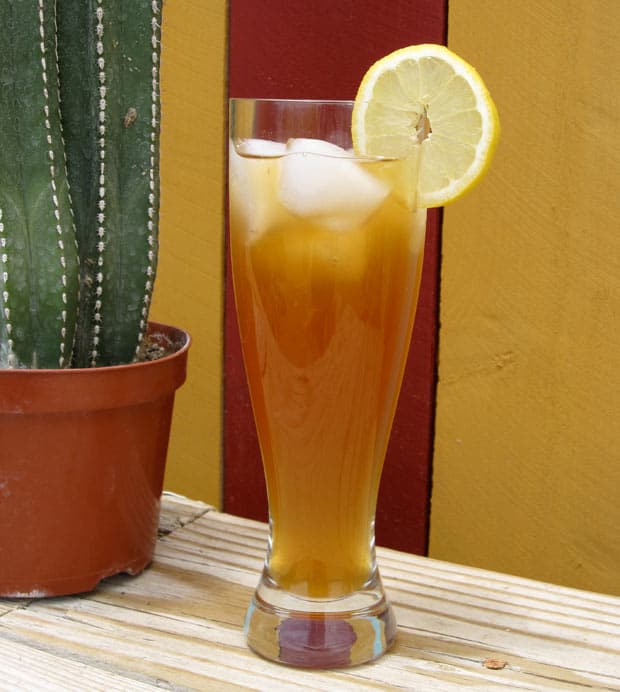 Our go-to summer cocktail is hands down the Party Palmer. This three ingredient drink is easy to make, uses the most basic of ingredients and is so light, refreshing and tasty that you could drink them all day. (Trust us – we have!)
Mango Smoothie
This one is a bit of a cheat as the original Mango Smoothie recipe was alcohol free. But who says you can't add a bit of rum to this healthy mango, pineapple and coconut milk smoothie? (Trust us again – we have! A shot or two does the job.)
Readers – What do you think are the very best summer cocktails? Share your recipes or links in the comments!
photos: we heart this