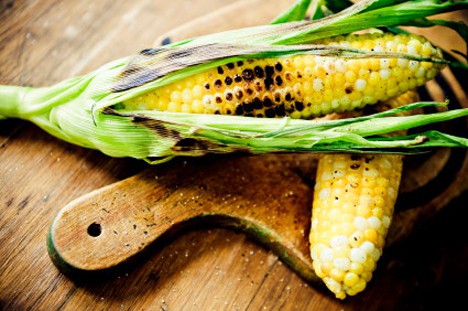 Happy August everyone! The flipping of the month of July on the calendar means "Back to School" is right around the corner. To properly mark the season, let's play a round of 3 things – summer loving style!
Favorite Summer Food: I adore a veggie burger grilled over an open flame, but I am going to have to go with fresh, sweet, summer ripe corn as my favorite food. (If you agree – check out these ideas for to add a little spice to your corn.)
Favorite Summer Song: We're going back to the 80's for this one. No other song makes me feel like I'm hanging by a pool on a hot summer day like "Our Lips Are Sealed" by the Go-Go's – it just sounds like pure sunshine-y pop to the ears.
Favorite Summer Activity: Swimming! Not such a big fan of baking under the sun and/or putting on a swimsuit – but nothing makes me as happy as being in the water.
Your turn, we heartsters. Cut and paste the following and tell us these 3 Things!
Favorite Summer Food:
Favorite Summer Song:
Favorite Summer Activity:
Tyna, co-founder and co-editor of wht, worries about becoming a crazy cat lady, reads at least a book a week, checks in at a Flyers fan forum every morning and is forever (some say obsessively) organizing her closets and drawers.
skin tone: NW 20/25
skin type: combination
favorite beauty product: eye shadows and lip balms
photos: Kristy for we heart this