This post may contain affiliate links, which means I may receive a small commission, at no cost to you, if you make a purchase.
Enjoy the flavor of the season with our Pumpkin Beer Cocktail
The leaves are falling, the stores are full of scarves and sweaters, and suddenly, everything has a pumpkin-flavored version. For me, the festive flavors are some of the best things about the season. Let's face it though, traditional fall flavors pretty much all skew to the sweet side.
I love a good apple cider-based drink as much as the next person, but mix it with whiskey, the unofficial liquor of the chilly months, and you're verging into umbrella drink territory.
The answer to balancing out that sweetness? Beer. In case you are not super in tune with the cocktail movement, beer cocktails (or "beertails" if you will) are a very real thing. The bitter bite provides some much needed contrast when you don't want the harshness of acid from citrus.
Seeing as everything has a pumpkin spice version right now, here's one more way to get your fix! Even if you're not on the pumpkin spice train, the spice end is mellow enough to just round the cocktail out.
Ingredients
Makes 1 cocktail
• 2 oz Pumpkin Ale
• 1 oz whiskey
• 2 oz Honeycrisp apple cider
Ingredient Tip: Honeycrisp apple cider is great because it has a nice tart finish. If you can't get your hands on some Honeycrisp, just go for the freshest cider you can find.
Directions
1. Pour all ingredients over ice and stir to combine.
2. Drink up. How easy is that?!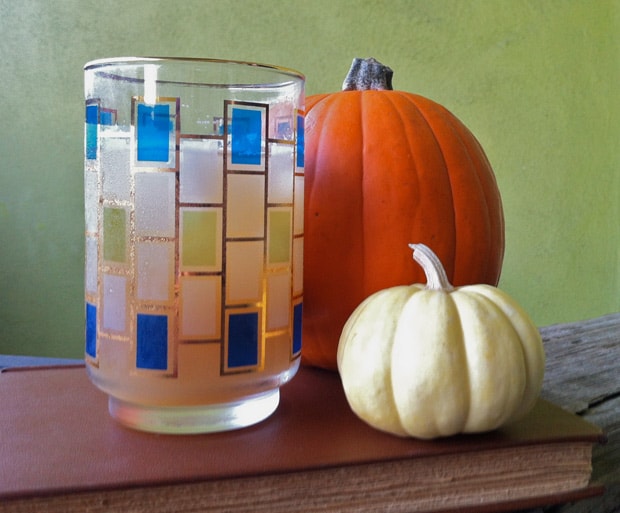 So cozy up and get in the spirit of the season with this refreshing beer cocktail recipe. But be warned, we can't be held accountable if these start going down a little too smoothly!
we heartsters – Are you enjoying all things pumpkin this fall?
photos: Heather for we heart this
Heather is a midwesterner living in Los Angeles and enjoys concocting weird flavor combinations and exploring delicious ethnic foods. She blogs at foodforfunandpleasure and knows her way around the spice cabinet like nobody's business.