This post may contain affiliate links, which means I may receive a small commission, at no cost to you, if you make a purchase.
Aren't space buns adorable?
If you look online, it seems space bun hairstyles are everywhere.
Whether you are looking for messy space buns, braided space buns, low space buns or half-up space buns we are going to give you the 411 in this post.
Stick around to learn how to do space buns the easy way.
What are space buns?
Some will style them as low space buns, or as a half-up hair do, but people typically classify space buns as two buns on the top of your head.
(Example of two buns on the top of the head aka "space buns.")
How to do space buns
You can style space buns like messy buns. Or you can do ballerina buns. You might even want to try braided buns.
There's a hairstyle for every occasion.
What I love about the space bun hair is that it's fun and carefree. I just can't get enough of it.
So if you're looking to do the same with your hair, check out these simple step-by-step tips on how to create gorgeous space buns.
But first, here's what you need to get started.
Space Bun Supplies: hairbrush, clear and stretchy elastics, bobby pins, and hairspray.
Space Buns Step By Step Instructions
1. Brush your hair.
Before you can make your space buns, you'll need to prep your hair for that.
First, brush your locks. This will help ensure that your hair is free from knots and tangles.
2. Split your hair.
Now that you're done with the brushing, let's go to the next step. Part your hair into two sections. Ideally, you split it in the middle, creating two equal divisions.
I'm a bit of a stickler for accuracy, so I suggest splitting your hair as straight and equal as you can be. Use a pick or a narrow comb to make the part. Use a mirror to check for the precision of your space buns part.
Having unequal amounts of hair can break your whole space bun hair look so take your time on this step.
3. Add the ponytails.
Once you've parted your hair in two equal parts, let's get to the ponytails.
What you want to do is clump one section of your hair. Then put these locks into a ponytail. Then prop it toward the top and backside of your head.
You want to make sure the bumps and clumps are smooth. As for the placement of the hair, you can just adjust it later on based on your preference. Just remember the base of the ponytail is where your space bun will be.
Now that you're done with the ponytail on one side, replicate it on the other side. Make sure the second one looks identical to the first. And more importantly, don't forget to mirror to check its placement; otherwise, you'll end up with a lopsided space bun hair.
4. Start working on the space buns.
With the ponytails prepped and ready, it's time to make your space buns.
To do this, wrap the length of your locks around the base of your ponytail; this will be the focal point of your space buns.
Next, secure the newly formed buns in place by using bobby pins. I would suggest using bobby pins that match the color of your hair (or accessories, if there are any). That way, you can create a seamless look.
If you need help with this step, watch this space buns video tutorial.
5. Seal it with your spray.
With both sides done, you don't want to have all your work gone to waste, right? So what you need to do next is to seal your space buns in place. Do it with a hairspray.
Finish your cute space buns by spritzing them with the hair spray.
Space Bun Hairstyle Ideas
Looking for other space bun styles? Here are some trendy ideas for you to try!
1. Space buns with braids
Want to know how to do space buns with braids? Braided space buns take your style to the next level.
2. Half up space buns
Half up space buns are such a fun twist on the original. These are great for fall when you want the warmth of wearing your hair down, but also want the trendiness of space buns!
3. Messy Space Buns
What girl doesn't love a messy bun? But, messy space buns? Even better! Messy space buns are such a fun casual look for any time of year.
4. Space Buns For Short Hair
Want to know how to do space buns on short hair? If you have at least shoulder-length hair this video is for you.
5. Curly Hair Space Buns
Curly girls can rock space buns too! Your curls will add extra volume and flair to your space buns. 
6. Low Space Buns
When you think of space buns most people will think of them high up on your head, but low space buns are super fun too! For a stylish low space buns look follow along with this tutorial.
Space Bun Inspiration
Looking for fun space bun inspiration? Here are some more space bun ideas you will love!
1. Half Up Pink Space Buns
We cannot get enough of these fun half up pink space buns.
View this post on Instagram
2. Braided Pink + Rainbow Space Buns
Rainbow + space buns? Talk about a match made in heaven!
View this post on Instagram
3. Edgy Purple Space Buns
These messy space buns with a pop of purple give off total punk vibes.
View this post on Instagram
4. Space buns on natural hair with gold accents
Dress up your space buns with some fun accents like these!
View this post on Instagram
5. Low space buns with braids
I'm obsessed with this style. The braids, the buns, everything about these space buns is perfection!
View this post on Instagram
6. Space buns for kids
How adorable are these space buns on this little girl? Space buns make for a totally fun mommy and me style.
View this post on Instagram
With space buns, boring hair is a thing of the past.
Want to inject fun and a carefree vibe into your style?
Then try space buns! They were big in the 90s and are making a comeback.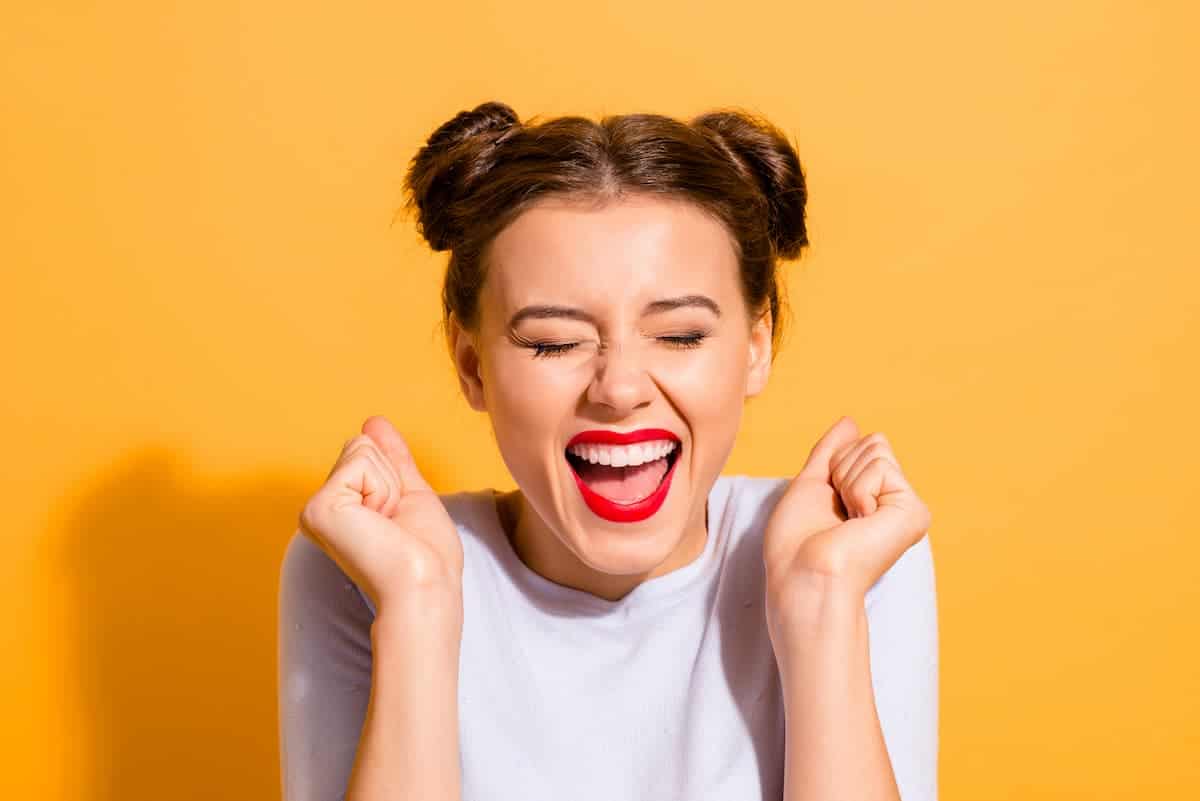 Looking for other trendy hairstyles?