This post may contain affiliate links, which means I may receive a small commission, at no cost to you, if you make a purchase.
We heart this readers have already heard me reminisce about the glory of Sassy Magazine. But did you know founder, Jane Pratt has a kick ass website, xojane, very much in the spirit of my beloved teen mag, that you should be reading right now?
Where else could I have learned that one of my most favorite, omg-got-to-have brands, Erno Laszlo was adored by both Marilyn Monroe and Edie Sedgwick? Find out what other beauty products these troubled, glamorous ladies adored here: Doomed Glamour: Edie Sedgwick and Marilyn Monroe Loved The Same Fantastic Skincare Products
On a more cheery note, let's see what the lovelies from around The Lipstick League found sassy this week: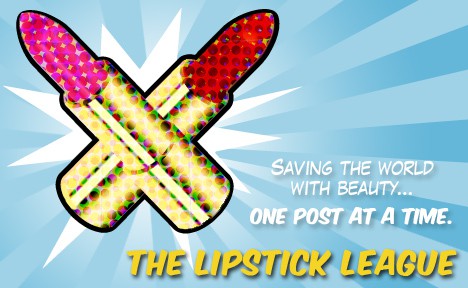 Question of the Week: – What was your last beauty related impulse purchase?
Answer: This is super boring (especially after talking Marilyn and Edie) but with the cold, dry air kicking in I just picked up a three pack of Burt's Bees classic lip balm.
we heartsters – what was your latest impulse beauty buy?
Phyrra – takes you on a tour under the sea in a cephalopod's garden full of wonder, Octopus Stew.
Vampy Varnish – thinks if you like the look and feel of cookie dough you will love the "yummy" Lush Buche De Noel Facial Cleanser!
we heart this – has a 20% off Ricky's NYC coupon code for you, plus a look at a recent haul. Lighted tweezers and olive oil infused brushes anyone?
Beauty Junkies Unite – Amber checks out four shades of the latest lip innovation from Revlon, ColorBurst Lip Butter. Was it a rant, or a rave?
Clumps of Mascara – was asked by Lucky Mag to host a Dior Pretty Party and oh my words…it was awesoooome!
EauMG – Even if you're wearing sweat pants and Ugg boots, you can smell like a 1950's fashion model with this niche French fragrance.
Gouldylox Reviews – Want to look younger today? Check out some of these tips and see if any inspire you to try something different!
Lipglossiping – wants to know your favourite desserts! Share your love for pud and you might win a very limited edition Vaseline Creme Brulee Lip Therapy Tin!
Nouveau Cheap – reveals her definitive list of Holy Grail Drugstore Beauty Products.
Pink Sith – Asks, Is the Addiction Eyeshadow in Flashback the Best Taupe Eyeshadow Ever or BESTEST Taupe Eyeshadow ever?
Prime Beauty – Prime Beauty is Mad About Jouer's New Fall Collection!