This post may contain affiliate links, which means I may receive a small commission, at no cost to you, if you make a purchase.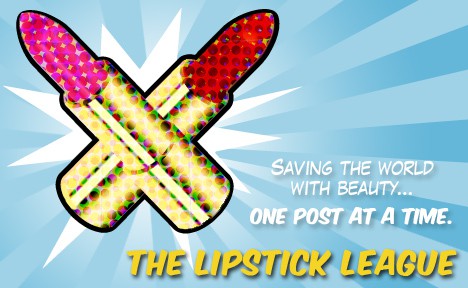 Question of the Week: What was the first beauty product that you ever tried?
Stef Answers: I think I discovered Love's Baby Soft perfume and Bonnie Bell Lip Smackers at about the same time. I was one sassy 4th grader!
Here's the League round up for the week…
Pink Sith – Joeybunny has 3 new TAUPE eyeshadows to show you with her Introduction To Silk Naturals post!
Phyrra – raves about Sonia Kashuk Makeup Remover and tells you why it's her favorite.
Vampy Varnish – loves the new Kat Von D Angeles Eyeshadow Palette.
we heart this – All this beauty has made us thirsty! Doesn't a Lemongrass Mojito sound good right about now? We've got an original recipe for you.
Beauty Junkies Unite – has the scoop on the newest eyeshadow releases from bareMinerals for Summer 2011, and she can't stop looking at the colors. Check out her easy to re-create "Calypso Sunrise" eye look!
Clumps of Mascara – is in a Target Beauty contest and needs your vote to advance to the next round. Vote daily!
EauMG – EauMG introduces a perfume that proves that smelling good does not need to cost a fortune. Move over Montale! Here's Pirouette Essentials.
Lipglossiping – will use any old excuse to drag out her collection of NARS blushes. It's a NARS Blush-a-palooza!!
Nouveau Cheap – My favorite post this week is actually one I did at another blog! These new eyeshadows and liners from Hard Candy aren't just hot, they're downright baked and molten.
we heartsters, what was the first beauty product that you ever tried?