This post may contain affiliate links, which means I may receive a small commission, at no cost to you, if you make a purchase.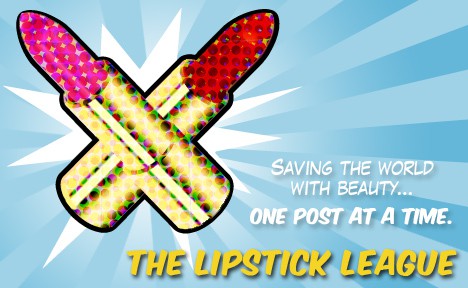 Question of the Week: Tell us what's in your purse right now…
Stef's Answer: an embarrassing number of lip products! Ready? Here we go:
• Lypsyl lip balm
• Crabtree & Evelyn Citron Creme & Honey lip butter
• Shu Uemura Tsumori Chistao lipstick
• MAC Ever Hip lipstick
• MAC Marquise'd lipstick
• MAC Budding Beauty lip gelee
• Bare Escentuals Samantha Buxon lipgloss
Seriously, I'm shocked by this! No wonder my purse is so heavy. And then there is…
• MAC Blot Powder
• Hourglass Film Noir mascara
Here are The League's posts for the week…
we heart this – takes a look at MAC's Beauty Balm. If you're the right candidate, you may just have an HG on your hands…
Beauty Junkies Unite – Amber test drives the new COVERGIRL NatureLuxe Mousse Mascara to see if it's worth picking up on your next drugstore beauty adventure!
Clumps of Mascara – has a guest editor show us lovely swatches of the MAC Surf Baby collection. See any must haves?
EauMG – EauMG reviews a limited edition Thierry Mugler men's fragrance just in time for Father's Day. It's so good you may just want it for yourself!
Lipglossiping – takes you on a tour around her small but perfectly formed BB Cream collection!
Nouveau Cheap – is in love with NYC's new Liquid Lipshines and wants to share the love with you. Enter now for a chance to win all ten shades!
Orange to LA – is getting colorful with Bright Eyes For Summer, see her swatches for ways to mix-n-match neutral eye shadows with fun, bright, bold eyeliner!
Pink Sith – Gives you a sneak peak at one of the NEW Chanel Ombre Essentielle Eyeshadows being released in late July. And Yes. It's TAUPE!
Phyrra – takes a trip to Siberia with NARS Sheer Glow foundation.
we heartsters, what's in YOUR purse right now?