This post may contain affiliate links, which means I may receive a small commission, at no cost to you, if you make a purchase.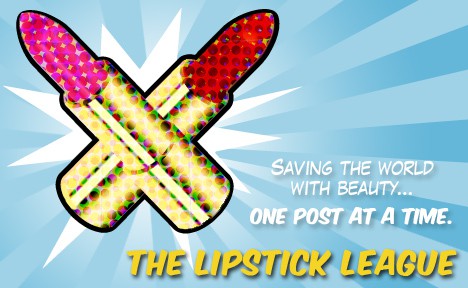 Question of the Week: – What's your favorite skincare line?
Answer: I consider myself a bit of a skincare connoisseur, so this is a tough one for me. But, I'm going to have to go with Kiehl's. I am consistently happy with their products, they offer something for EVERY skin condition on the planet and I have never bought a single product more times then I have purchased their Calendula Toner, my HG skincare item. I'm probably on my 25th 16 oz bottle!
Here are the best post of the week from the League…
Orange to LA – shares her casual yet cool Style Essentials, see what items she needs to have in her stash at ALL times.
Pink Sith – Had made the decree that she will be buried with her Urban Decay Waterproof Liquid Eyeliner in Perversion…not that she's morbid or anything.
Phyrra – is delighted with the 15-Year Anniversary Eye Shadow Collection from Urban Decay.
Prime Beauty – was dazed and confused– but oh so happy after visiting the Inglot Cosmetics store.
Vampy Varnish – declares that Wet n Wild Mega Eyes Cream Liner is better than MAC Blacktrack!
we heart this – The MAC Colourization eye shadow duos have us hungry like the wolf! Join us on a swatch fest set to classic 80s albums.
Beauty Junkies Unite – Check out the review & swatches for the Touring America Collection by OPI, before its official launch date!
Clumps of Mascara – is shocked that Essence's polishes are so cheap and yet so delightful.
EauMG – Victoria of EauMG takes a trip to Washington's lavender land!
Lipglossiping – is all of a flutter test-driving Benefit's new They're Real! mascara. Come see the before & after photos and be impressed!
Nouveau Cheap – reviews one of the new L'Oreal Color Riche le Gloss lipglosses. A "your lips but better" shade that tastes like chocolatey marshmallow? Yes, please.
we heartsters, what's your favorite skincare line?