This post may contain affiliate links, which means I may receive a small commission, at no cost to you, if you make a purchase.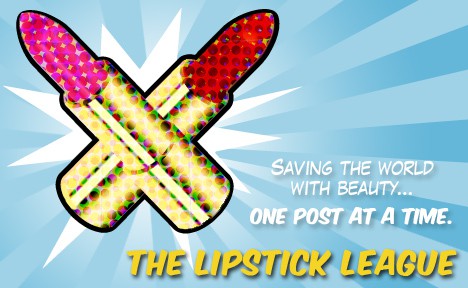 Question of the Week: – What's your favorite haircare line?
Answer: The race is neck in neck, but I'm going Fekkai for the win! A strong showing by Ojon, Living Proof and Kérastase though. And in the drugstore category – I reach for John Freida.
Phyrra – The Independent Spotlight for August is Silk Naturals! Learn all about Karen and her company, as well as enter the SN Giveaway.
Vampy Varnish – Check out the On The Prowl nail collection from Wet n Wild for Fall 2011!
we heart this – our inner goth is crying dark tears of joy over the MAC New Black collection, part of the MAC Me Over launch.
Clumps of Mascara – Knows that you're pretty much HAVE to add this Sonia Kashuk brush to your collection.
EauMG – Victoria interviews natural perfumer, Amanda Feeley of Esscentual Alchemy Perfumes. Find out her inspiration and her favorite Old Hollywood icon.
Gouldylox Reviews – As if you needed a good reason to pick up the new Tarte SmolderEYES collection, here are three ideas that are as easy as they are beautiful!
Krasey Beauty – Sit back and enjoy, as we weave a tale of magic, mischief, and the Zoya Nail Polish Mirrors Collection.
Nouveau Cheap – doesn't do purple lipsticks, but this one brought her to her knees (and made her open her wallet).
Pink Sith – reminds you to pick up those Tom Ford Private Blend Lip Collection lipsticks before they disappear when his new beauty line is released in the fall.
Prime Beauty – says the new NARS Larger Than Life lip glosses give a GIANT dose of shine in 8 fabulous colors!