This post may contain affiliate links, which means I may receive a small commission, at no cost to you, if you make a purchase.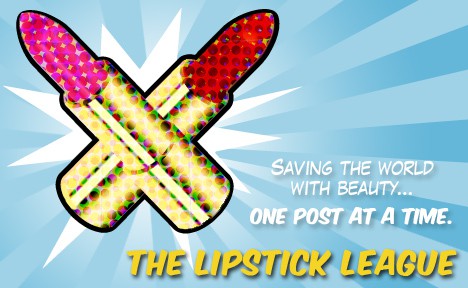 Question of the Week: – Your favorite type of eyeliner: cream, gel, pencil, liquid or something else?
Answer: Hmm, that's surprisingly tough to answer. I definitely use pencils the most, but I think a beautiful cream liner makes me the most happy. The act of applying it and the results!
Beauty Junkies Unite – See why we kinda love John Frieda after just using his new Loose Curls Curling Iron.
Clumps of Mascara – Maybelline has a new cream eyeliner on the shelves. But is it worth ditching your favorite Urban Decay eyeliner for?
EauMG – EauMG teaches Eau d'Economics and asks: When is perfume expensive?
Gouldylox Reviews – Is a $65 brush any better than a $5 brush? Since when is a brush not just a brush? I've checked them out even consulted a nuclear physicist and give you the honest look at what's what and how it works.
Krasey Beauty – Take a look inside an exclusive New York Fashion Week party!
Lipglossiping – discovers a tempting olfactory indulgence. Step forward Juniper Sling, the intoxicating tipple that won't get you drunk.
Nouveau Cheap – 'Tis the season for drugstore Halloween makeup! Check out what NYC's limited edition Black Magic collection has to offer–it just might surprise you.
Pink Sith – It's another eyeshadow from Rouge Bunny Rouge in Periwinkle Cardinal. This time The Pink Sith wonders how they got the name and has a minor tantrum about the FernGully movie
Prime Beauty – asks if you're READY for the new bareMinerals 2.0 & 4.0 Pressed Eye Shadows? She had an Epiphany when she tried them!
Phyrra – showcases Tarte's Radiant & Rested Volume II kit.
Vampy Varnish – Discovers a Deborah Lippmann dupe in a Wet n Wild polish for fall 2011.
we heart this – introduces you to your newest lip obsession: Urban Decay Super-Saturated High Gloss Lip Color.
How about you readers, what's your favorite type of eyeliner: cream, gel, pencil, liquid or something else?