This post may contain affiliate links, which means I may receive a small commission, at no cost to you, if you make a purchase.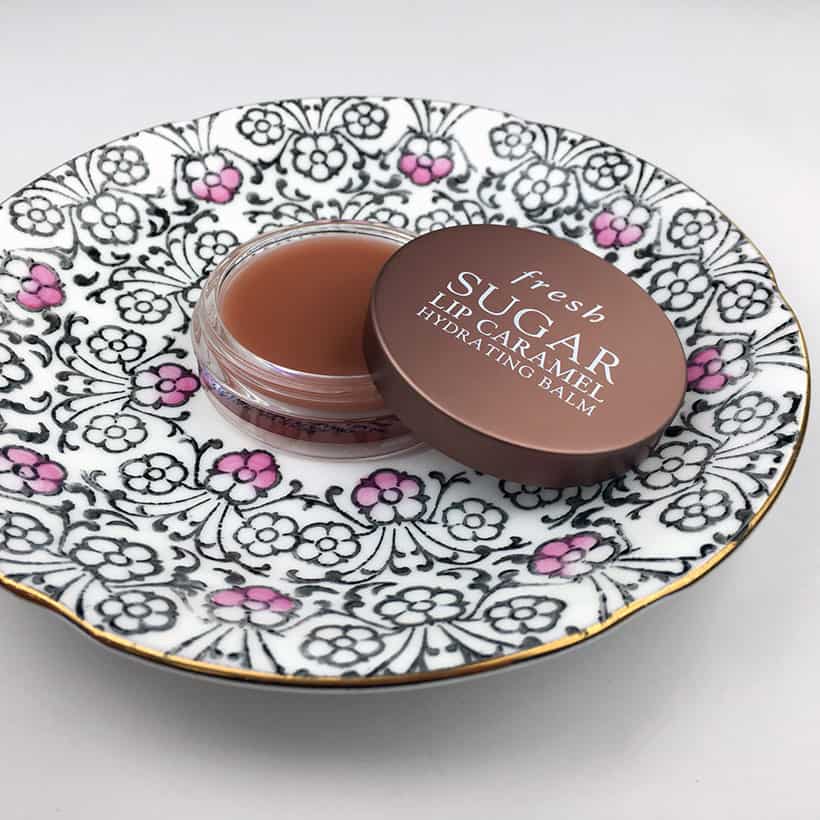 affiliate link
Question of the Week: What is the one winter beauty product that you keep with you at all times?
Answer: I'm never without a lip balm. But honestly, show me the woman who doesn't have a lip balm in her purse. Hell, show me the woman who doesn't have MULTIPLE lips balms in her purse! I'm still loving this one; Fresh Sugar Lip Caramel ($18). It's got a soft and boing-y texture, and literally smells like you have a melted Kraft Caramel on your lips. How can that not be a good thing?
Here's what was up with the League last week…
Phyrra – Ever wonder what a beauty blogger has in their makeup stash? Check out my Eyeshadow Palette Collection!
Prime Beauty – I tested out the new Olay Skin Advisor Tool and learned my skin age is 6 years younger than my chronological age! Find out how easy it is to use the tool, get product recommendations and see my results.
Realizing Beauty – MAKE UP FOR EVER has released their newly reformulated eyeshadows. The new Artist Color Shadow is available in an astounding 121 shades.
we heart this – We discovered the Korea meets California brand CLE Cosmetics, and the highlighter of our dreams. Light as air, glides over pores, glistens perfectly…
Blushing Noir – Spring is in the air and I'M LOVING IT! The NARS 2018 Spring Makeup Collection launched on January 18 and you need it. All of it. Now.
EauMG – These two MAC perfumes are pretty darn good dupes for perfumes made by another popular, much more expensive fragrance collection.
My Beauty Bunny – has swatches of the new Milani Amore Shine liquid lipsticks. Finally; some shiny, hydrating goodness instead of drying mattes!
(Wondering what the Lipstick League is? Find out here.)
Phyrra is Currently Craving: I'm currently craving this new Sephora Give Me Some New Lip Kit! I just had to buy it.
Your turn, we heartsters: What is the one winter essential that you keep with you at all times? Share in the comments!
shop the post