This post may contain affiliate links, which means I may receive a small commission, at no cost to you, if you make a purchase.
sponsored post
There's still time to have a rosy outlook on Valentine's Day
Don't get me wrong, I love roses. But a plastic-wrapped dozen of overpriced long stem red ones on Valentine's Day? I'd rather you didn't (and so will she.)
So, here are three rosy Valentine's gift ideas that won't look like you picked them up as an afterthought while you were getting milk. And, none of them will cost you more than 50 bucks.
Please note: If you can't receive the purchases in time, wrap up one of these images and say it's on the way. Honest, she won't mind when she knows it's a gift this lovely!
1. Sweets for your sweetie – How beautiful are these Valerie's Confections Rose Petal Petits Fours ($50)? Confectioneries don't get any prettier than these; four layers of vanilla bean cake and rose petal passion fruit ganache covered in white chocolate. As if that wasn't enough, a candied rose petal sits atop each.
Plus, I'll let you in on a secret: ladies love French things. Seriously, you will get major brownie points for these.
And what's that I see perched among the Petit Fours?
2. A Bedazzled Classic – If your Valentine is anything like the we heart this chicks, she's lip balm obsessed. Impress her to no end with this Bejeweled Vaseline Lip Therapy Rosy Lip Jar ($45)
Vaseline has seen quite a few Valentine's Days' in their 140 years as the original skin experts. This year they've created these limited-edition jars adorned with European crystals and a heart on the lid; perfect for gifting!
Inside she'll find the same Rosy lips she loves; uber moisturizing, a sheer rose tint and a rose/vanilla/red berry scent that's intoxicating.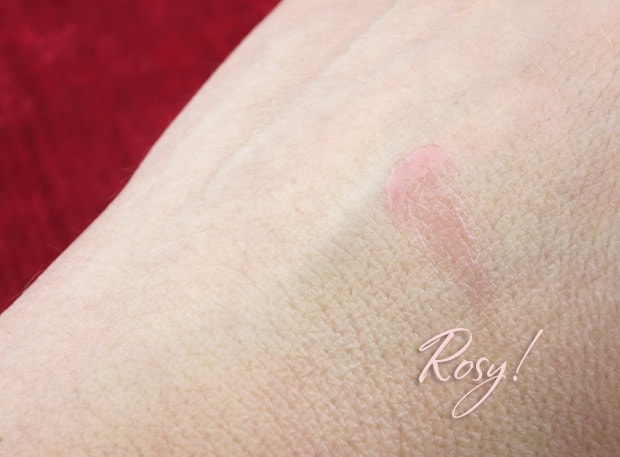 I also think it would be cute to buy a dozen of the non-bedazzled but still adorable traditional packaged Rosy Lips (only $2.29 each) and present them in a clear vase!
3. Light her Fire – A rose-scented candle will last a lot longer than the real thing. And if you pick right, will produce a bigger response too. Go for rose blends, they're more exotic. The candle shown here is limited edition, but a couple more great options are
Voluspa Yuzu Rose Stonecrop ($16 for 11 oz) or Henri Bendel Rose Signature ($30 for 9.4 oz).
There you have it, rosy gift options with not a flower in sight. Happy Valentine's Day, loves!
Vaseline sponsored this blog post. The opinions and text are all mine.