This post may contain affiliate links, which means I may receive a small commission, at no cost to you, if you make a purchase.
A primer that keeps makeup in place while fighting the signs of aging
Isn't it funny how suddenly we can't live without something that just a few years ago we didn't even know existed? This is how I feel about face primers. A good face primer helps me to better manage my oily skin and overall just makes me feel way more put together. I don't know if it really makes all of the difference in the world, but it sure feels that way.
Needless to say, face primer is now an essential part of my beauty routine. Of course, now I feel as if I am on a perpetual search for the holy grail of face primers. So naturally, I was really excited when I learned that I would have the opportunity to test out the Algenist Pore Corrector Anti-Aging Primer
.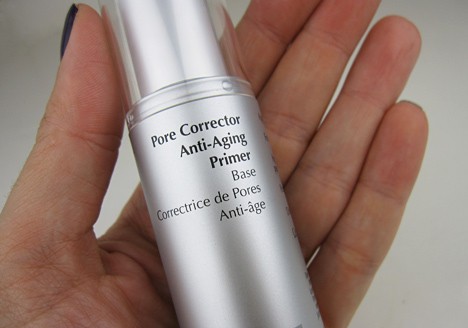 According to Algenist
, their Pore Corrector Anti-Aging Primer is formulated with a number of powerful ingredients, including Alguronic Acid, which helps to refine pores, blur fine lines and imperfections, while also improving skin texture and tone over time.
Additionally, the lightweight formula creates a soft and smooth finish for long-lasting makeup application. The Algenist Pore Corrector Anti-Aging Primer ($42) is distributed in a sleek, silver 1 fl. oz. pump container making it easy to apply in hygienic, perfect portions.
I would definitely recommend the Algenist Pore Corrector Anti-Aging Primer. It takes some time to figure out how it works best for you. I found that for me, it was best to skip my lotion when using this to avoid becoming overly moisturized. Additionally, I found that the primer was most effective when I allowed it to dry for at least one minute prior to applying my makeup.
Pros:
• Lightweight, effective formula.
• Hypoallergenic and non-comedogenic.
• Formulated without: parabens, sulfates, synthetic dyes, phthalates, GMOs, Triclosan.
Cons:
• Somewhat pricey at $42 for 1 oz.
Overall, the Pore Corrector Anti-Aging Primer was very lightweight, didn't irritate my sensitive skin, kept makeup fresh for most of the day, and helped to blur/soften some of my pores/imperfections. I can't speak to any long-term benefits, as I have been using it for only a month or so. But it helps my skin and makeup to look better. In my opinion, that is a success.
we heartsters – is face primer an essential part of your daily routine? Will you be giving Algenist a try?
photos: we heart this