Let's Hear it For All Things Coconut! Kopari Coconut Rose Toner
This post may contain affiliate links, which means I may receive a small commission, at no cost to you, if you make a purchase.
As I've gotten older, I've started to think that maybe simple is best.
Don't get me wrong, I have a slew of products in my beauty closet that have a bazillion ingredients, many of which are chemicals I can't even pronounce.
(Side note: yes, it's an actual closet. I've written for we heart this for 10 years, that's a lot of product!)
These products are effective, but I can't help but wonder if maybe there is a better way, a simpler way–a more natural way.
One of the more recent products I've tried that had me wondering this is the Kopari Coconut Rose Toner (available here).
Ok, first of all; let's hear it for all things coconut. Our trusty editor Stef is a coconut fiend. Here's actual footage of her…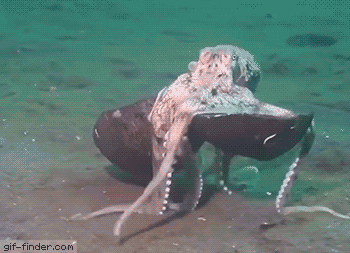 But back to Kopari…
Kopari Ingredients
Kopari is a natural beauty company that formulates all of its products with 100% organic coconut oil. From there, they've created a line this is made with both the safest of ingredients, but also incredibly effective ones.
That means: no parabens, no phthalates, no sulfates, no silicones (as someone who is sensitive to silicones, this is HUGE to me), no GMOs or toxins.
On top of that, the brand is open about its ingredients in all of its products and if you have a question, ask them.
You won't see any mystery ingredients on a Kopari label!
So, as mentioned earlier in this post, I'm getting older.
I no longer have the youthful, dewy glow of my teens or 20s. Hell, or 30s *sigh*.
What I do have takes some work…and a lot of maintenance. Hydration has been a recent issue and my skin sometimes looks tired.
Kopari Toner Review
I've recently been getting into spray toners that refresh the skin throughout the day and Kopari's Coconut Rose Toner is a new favorite.
Its primary ingredients are coconut oil, rose extract and witch hazel. Together, they hydrate, refresh and help battle blemishes (of which I am still "blessed" with).
With added chamomile extract for calming and seaweed extract for its anti-aging benefits, this little bottle has it all!
I don't know if it's necessary, but I give the spray bottle a little shake, hold it about a foot from my face, and spray so the mist gently hits my face. It smells lightly of roses, which I find incredibly soothing.
If it's the beginning of the day, I follow up with my moisturizer or sunscreen. When I apply my makeup, I like to mist this toner on gently afterward because it sets makeup, too!
If I need a refresher during the day (I keep mine in my purse), I will mist a little toner all over my face and it perks up my entire complexion, along with helping to kill acne-causing bacteria.
At the end of the day, I like to liberally douse an exfoliating cotton round after I've washed my face and then follow up with night cream.
Conclusion: Kopari Coconut Rose Toner
It makes my pores seem smaller, calms any and all redness, I'm not having as many breakouts, and my skin is starting to have more of a glow to it. It's literally been a few sprays a day to better skin–it's that easy!
we heartsters: have you tried anything by Kopari?
What are your favorite natural beauty brands? And are you scooping up all the coconut octopi style too? I want to hear all about it in the comments!
Shop The Post