This post may contain affiliate links, which means I may receive a small commission, at no cost to you, if you make a purchase.
Here are the top three products that I'm crushing on this week (especially hard, I might add)…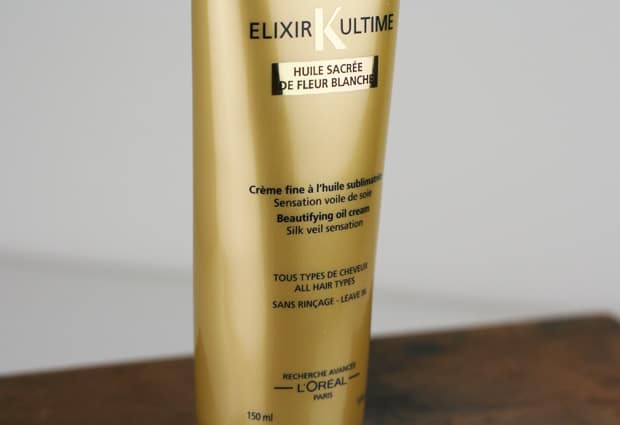 • The new Kérastase Elixr Ultime Crème Fine
($42) combines my love of three things in one gold tube; luxurious scents, hair creams and Kérastase itself! The line never lets me down, but this time I believe it has created one of my new Holy Grails.
SO many languages!
To be factual, Elixr Ultime Crème Fine is not just a cream; it's an oil-in-cream, with all the moisture rich benefits of an oil in a light cream formula. It absorbs quickly, leaving behind shiny, behaved hair with just the perfect amount of texture.
And let's talk the scent – it's absolutely divine. White florals grounded with base notes of musk, I'd wear it as perfume if it were available! I *may* have even rubbed some on my arms.
There is a reason Kérastase is one of my favorite lines. And now this reason is illustrated in a gold tube.
• I would not be exaggerating when I tell you that Lipstick Queen Let Them Eat Cake ($45) is the most decadent lipstick I own. But, what more would you expect from a lipstick that pays homage to Marie Antionette and the court of Versailles than decadence?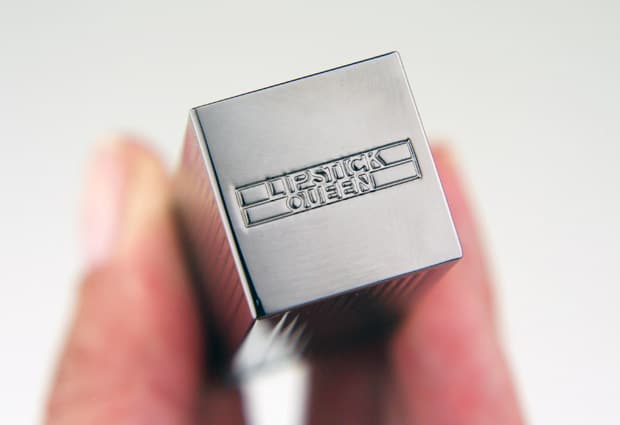 Everything about this limited edition stunner says luxury. First there's the gunmetal grey square tube, weighty beyond belief and resembling a skyscraper. Then the shade; a pinked lavender so heavily loaded with rose gold and smattering of magenta glitter that it looks like some sort of sugar-laden fantasy.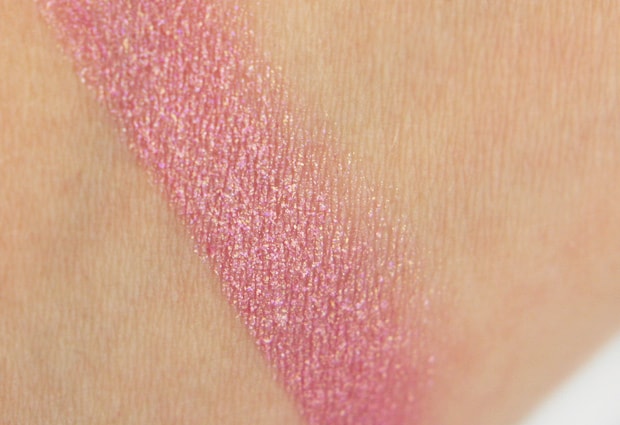 It's beautiful on its own, with just a light coat to sprinkle some glitter, or heavily applied so the lavender shows through. But it's also amazing layered. Right now I'm having a love affair with it applied on top of pale nudes.
Do you NEED a $45 lipstick? Oh, what does need have to do with anything?! All hail the Queen, both Poppy and Marie!
• I have to admit, I'm not usually someone whose skirt blows up over a mascara. But MAC Studio Sculpt Lash ($16) has me doing a full on Marilyn over a subway vent!
But for someone who doesn't usually go crazy for mascara, I sure am VERY specific about what I want it to do. I want: long, separated lashes with zero clumps, delivered by short plastic bristles on an easy to yield wand. That's not so much to ask for is it? Well, Studio Sculpt Lash covers every single one of those points. And I chalk it up to the brush.
Unlike anything I've ever seen, it's just 2 rows of singular bristles that I can only describe as young tree branches. Off each main branch (bristle) are two tiny branches; one near the bottom and top, like budding stems. These grab each lash individually, depositing product and neatly separating at the same time.
It takes a bit longer to apply, but the results are worth it. You never get too much product, and I have yet to get a clump. Wait, did I just develop a mascara obsession?
How about you we heartsters – what products are you currently crushing on?
Stef is many things. Amongst them: co-editor of we heart this, photographer, condiment connoisseur, Philly girl in the California desert, borderline hoarder and a hardcore beauty junkie.
skin tone: NC 25/30
skin type: oily with a fear of rosacea
favorite beauty product: high end skincare and lip products