This post may contain affiliate links, which means I may receive a small commission, at no cost to you, if you make a purchase.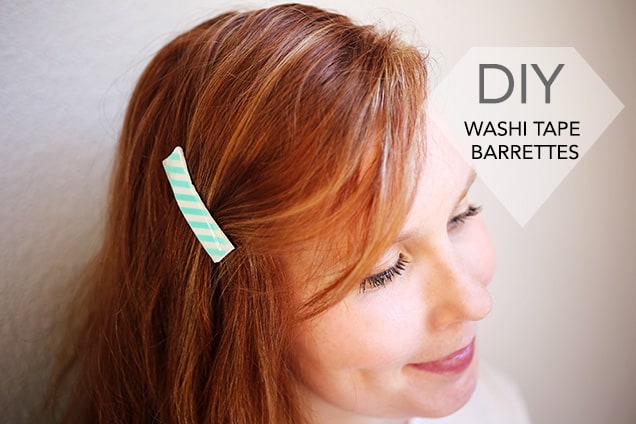 Please give a big welcome to the latest member to the we heart this team, Carly of Chic Steals! She'll be sharing her amazing and fashionable DIY's with all of us. So stay tuned – you'll be a DIY diva in no time! ~ Stef and Tyna
With washi tape coming in so many amazing patterns lately, it's been all I can do to not break it out to use on practically everything. One idea that caught my eye was to use washi tape on accessories – and I just love how the fun patterns and colors pop against hair.
Today I'm sharing this Fashion DIY to help you add to your hair adornments drawer. It's actually very easy to make your own barrettes using washi tape and I added a finishing with Mod Podge Dimensional Magic. Let's get started!
Supplies:
• Barrette blanks
• Washi tape
• White craft foam
• E6000 craft glue
• Mod Podge Dimensional Magic
• Scissors
• Toothpicks
Directions:
1. Place a piece of washi tape onto the craft foam.
2. Snip around the tape to create 2 clean ends.
3. Place some E6000 glue onto the barrette backing.
4. Press the cut piece of foam onto the barrette. You may have to hold it a few minutes so it conforms to the curved shape.
5. Apply a thick coat of Mod Podge Dimensional Magic to the surface of the tape.
6. Use a toothpick to pop any bubbles, and spread the Dimensional Magic to the edges of the foam (but not over).
7. Allow to dry 24 hours.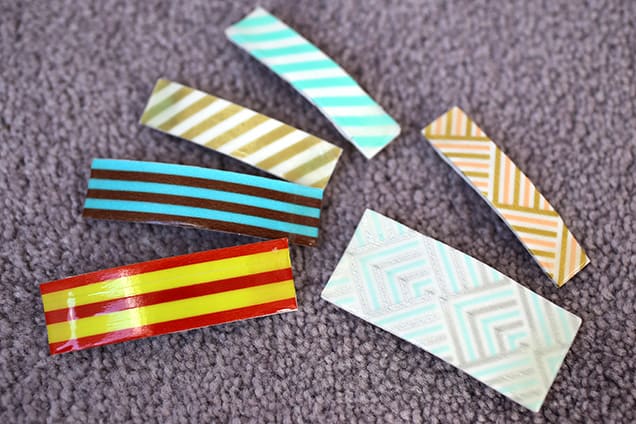 And that's it! These barrettes are so easy to make that I a made a whole bunch of them using different washi tapes. For the thinner tapes, I layered and stacked them. And for the wider tape I tried piecing it together to create a large pattern.
However you do it, I'm sure they will turn out fantastic. If you make your own version of this DIY, I'd love to see them – please share!
Happy DIY'ing!
we heartsters – What DIY projects to you create using washi tape?
Latest posts by carlyjcais
(see all)