This post may contain affiliate links, which means I may receive a small commission, at no cost to you, if you make a purchase.
Do you want to try out DRMTLGY products?
With all the trending skincare products today, brands have been keen on churning out products that claim to be effective.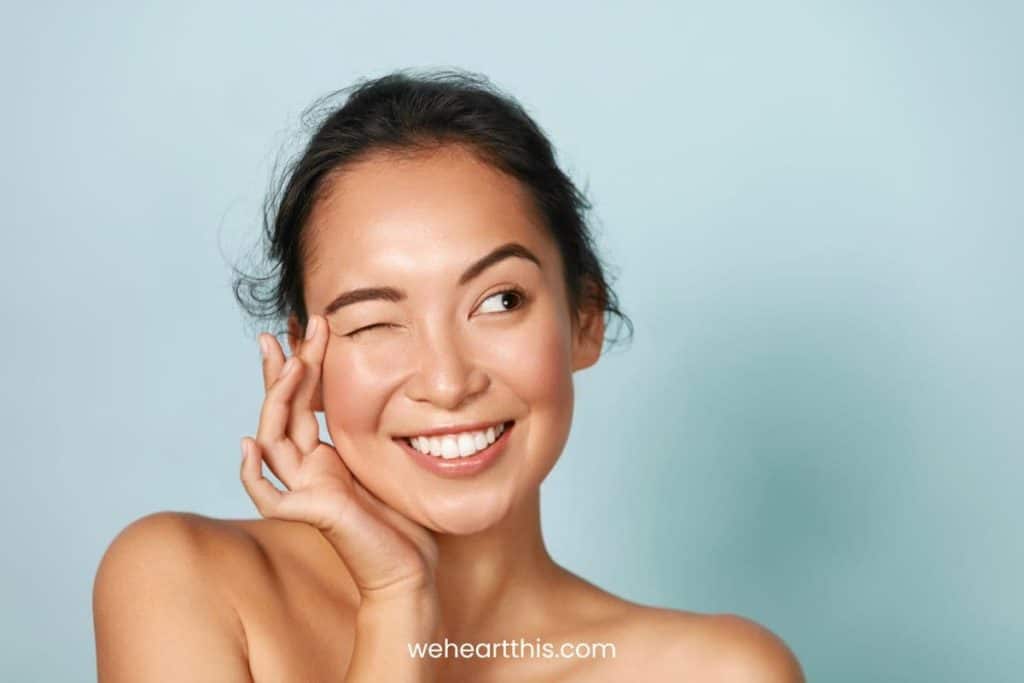 But if you want to make sure DRMTLGY's claims are true, check out DRMTLGY reviews.
Luckily, we're here to help. We've narrowed down the choices for the best products that you can try from this brand.
Curious to know which products from this brand are the best? Read on for a DRMTLGY review of the best products this company offers!
What Is DRMTLGY?
Boasting medical-grade skincare products, DRMTLGY is a skincare brand that targets a wide array of concerns. The brand has a range of products for every skin type out there!
From anti-aging creams to acne treatments, this brand has gained a following for simple and effective offerings that many love.
Their product lineup includes products for every step of a multi-step skincare routine. They offer cleansers, exfoliators, serums, night creams, and many more.
One thing's for sure, though, their items are all dermatologist-recommended, with formulas that use safe and effective ingredients.
Where to Buy DRMTLGY products
If you're looking to try out this brand's products, you're in luck: it's widely available.
The surefire way to get your hands on these products is to buy directly from the brand's website.
However, it's also available in many major online stores such as Amazon and physical stores like Walmart.
You can save 20% with this DRMTLGY coupon when you shop here and enter WEHEARTTHIS at checkout.
How to Choose the Right DRMTLGY Products to Try
You need to consider two major things when buying the right DRMTLGY product.
Given these considerations, you can narrow down your choices regarding which DRMTLGY items will work best for you.
Skin Type
When talking about skin care, your skin type is always your primary consideration. People have four major skin types:
Normal — well-balanced skin; no dry patches and no oily areas
Oily — characterized by excess sebum production on the skin; most parts of the face are oily
Combination — the T-zone area tends to be oily, while the other parts of the face are dry
Dry skin — dry patches are seen on the face; more prone to skin irritation
These different skin types have different needs. As such, various products may work well or not when you use them.
Skin Concerns
DRMTLGY's offerings are formulated to target specific skin concerns.
On top of your skin type, you also have to consider what benefits you want to achieve or issues you wish to address with the products.
Mature — signs of skin aging like wrinkles, fine lines, crow's feet appear
Acne-prone — skin that has frequent acne breakouts
Sensitive — the skin overly reacts to irritates causing it to be red and/or inflamed
DRMTLGY REVIEW: 9 of the Best DRMTLGY Products
Most people who post DRMTLGY Needle-less Serum reviews agree that it's the best serum this brand has put out.
The Needleless Serum has gained popularity for its amazing anti-aging properties. In fact, the reason it's called "needleless" comes from the notion that you won't need fillers to gain firm, youthful skin.
It's formulated with Cerapep ® Technology, which serves as its anti-aging ingredient. Additionally, it contains both niacinamide and hyaluronic acid for added nourishment and hydration.
Since it has a lightweight formula, this quickly sinks into the skin.
Given its visible benefits, it's proven its place on top of many best serum lists out there, and many DRMTLGY Needleless before and after reviews can attest to this.
Another one on the top of many DRMTLGY serum reviews is the brand's Advanced C E Ferulic serum. Many say it's a must-buy for its effective brightening properties.
This serum is formulated with pure vitamin C, vitamin E, and ferulic acid. It also has hyaluronic acid and acetyl octapeptide-3.
So on top of helping your skin become more radiant, it also helps protect your skin from free radical damage, hydrates, and nourishes your skin.
Looking for a potent serum to reinforce your skincare routine with? Try out DRMTLGY's Advanced C E Ferulic serum.
Are you tired of acne breakouts ruining your skin? Why not try out DRMTLGY's 24-Hour Acne Serum?
Based on DRMTLGY medical-grade skincare reviews, this serum is one of the best at fighting acne-causing bacteria.
Apart from treating and preventing acne, it also helps unclog pores and control sebum overproduction. It promotes healthy skin cell turnover while soothing red, irritated skin.
Moreover, this serum contains glycolic acid and benzoyl peroxide, both of which help stop acne from breaking out. Additionally, it has botanical extracts that provide soothing effects.
This is a product that those with oily and acne-prone skin should try.
On the contrary, it may contain strong, potent ingredients that can irritate those with highly sensitive skin.
Vitamin C is one of the most sought-after skincare ingredients in recent years.
While many serums provide these ingredients, not all of them work out the way they claim to be.
However, DRMTLGY's offering is different as many can vouch for its effectiveness.
This serum is unique because it has five different self-stabilized versions of vitamin C that nourish the skin. It also has vitamin E for skin nourishment and ceramides for added moisture.
On top of those, the formula also has allantoin, which calms down irritated skin.
For bright and youthful-looking skin, reap the benefits of vitamin C using DRMTLGY's C5 serum!
Here's another one of the multiple DRMTLGY products you can use for acne-prone skin. If you're having trouble with breakouts, try incorporating this papaya enzyme toner into your skincare routine.
This toner contains activated papaya enzymes that help clear out your skin and prevent acne from coming back. It also unclogs your pores while keeping sebum production controlled.
On top of these, it also has soothing botanical ingredients that keep your skin calm.
This toner is highly recommended for people with oily or acne-prone skin.
However, those with normal, combination, and dry skin may also use it for its clarifying properties.
Exfoliation is a crucial part of a skincare routine.
Since you should only do it sometimes, you need to have a product that can effectively eliminate impurities on the topmost layer of your skin on the few days you exfoliate.
Here's where DRMTLGY's Microdermabrasion Scrub comes in.
This product has tiny granules that help get rid of surface impurities on your skin, such as dirt and dead skin cells.
As an exfoliator, this product also evens out your skin texture. It also promotes healthy cell turnover and reinforces your skin's protective barrier.
Most skin types can use this scrub, but if you have sensitive skin, you should avoid this. It has ingredients that can be too harsh for your skin type.
If you're looking for a simple yet nourishing toner, many of those who have released DRMTLGY reviews recommend the brand's Neutralizing Toner.
This toner does what a toner should: prepare your skin for absorbing skincare products. It also further cleans your skin and helps it reach a balanced pH.
This prep allows your skin to absorb the good ingredients of your skincare lineup well.
DRMTLGY's neutralizing toner is made with vitamins C and E for nourishing and brightening. Botanical extracts have also been added to it to introduce antioxidants to your skin, keeping it protected.
This toner is best used by all skin types.
DRMTLGY is widely known for its many effective anti-aging products, and this Peptide Night Cream is one of its many stars.
If you're worried about dull and exhausted skin, try this one to reinvigorate it.
Many DRMTLGY users swear by this night cream as it effectively fights any signs of aging. On top of this, it helps smooth out your skin's texture, all while helping repair and hydrate it.
It contains shea butter, which has vitamins A and E to nourish the skin. It also has five peptides and three ceramides, which add to its anti-aging, nourishing, and hydrating capabilities.
This cream has a thick consistency, and it's best used by those with dry or mature skin. However, it can also be used on any skin type.
When it comes to daytime skincare, putting on sun protection is a crucial step you must never skip.
A DRMTLGY product that you can incorporate into your routine for this step is the brand's Universal Tinted Moisturizer.
Apart from being a tinted moisturizer, it offers SPF 46 as protection against harmful UV rays.
Additionally, it is formulated with antioxidants to protect your skin from free radicals. Hyaluronic acid is also present in the formula, along with niacinamide and vitamin E.
While it has a lightweight formula, it's effective in moisturizing the skin. It also works for most skin tones, giving your skin a smooth, flawless finish once applied.
Protect your skin by trying out this fantastic sunscreen!
Frequently Asked Questions
Is DRMTLGY a Clean Brand?
No, DRMTLGY is not a clean or organic brand.
Does DRMTLGY Offer Medical-Grade Skincare Products?
Yes, they do. According to DRMTLGY, they hold their products to a higher standard, hence offering medical-grade skincare products and promising medical-grade results, nothing less.
The secret lies in the high concentrations of actives in their formulas, which help the skin absorb the products quickly and effectively.
Choose What's Good and Works for You
Like many DRMTLGY reviews, we can vouch for this brand's effectiveness. It delivers products that target multiple skin concerns effectively.
If you want to include this brand in your skincare lineup, it offers many different products that you can choose for any step in your regimen.
Reinforce your skincare with only the best medical-grade skincare products you can buy. Try out these DRMTLGY products and see the benefits they claim to bring for yourself.
Want to Know More About Skincare?