This post may contain affiliate links, which means I may receive a small commission, at no cost to you, if you make a purchase.
Start the new year off right with one of our Easy DIY Projects
Every year, the holidays seem to come and go within a blink of an eye. And if you're anything like me, you just want to savor the festive feelings throughout the entire winter. That's where this homemade lip balm comes in. Flavored with real coffee grounds and peppermint oil, this DIY lip balm tastes just like the holidays. It is also all-natural, smells delicious and is extremely moisturizing – just in time for the chilly months. Want to make your own? Here's how!
Stainless steel pot and water
½ – ¾ teaspoon beeswax*
1 teaspoon shea butter
Peppermint essential oil
Vitamin E oil
Empty lip balm tube
Coffee-infused olive oil**
Heat-safe glass or stainless steel bowl (or mason jar)
Plastic funnel (optional)
mixing utensil (A standard spoon or wood spatula works great.)
*For a firmer lip balm, use more beeswax. For a softer lip balm, use less.
** Coffee-infused olive oil is super easy to make at home. Simply simmer 1 tablespoon olive oil with ½ tablespoon fresh coffee grounds for 15 minutes. If you'd like, strain the oil through a coffee filter or cheesecloth. I decided to leave the grounds in my oil; it's totally up to you, though!
1. Combine the beeswax and shea butter in a glass or stainless steel bowl. Add ½ – 1 teaspoon coffee-infused olive oil and 2 – 5 drops of peppermint essential oil, according to preference. Add 2 – 5 drops of vitamin E for extra moisturizing benefits.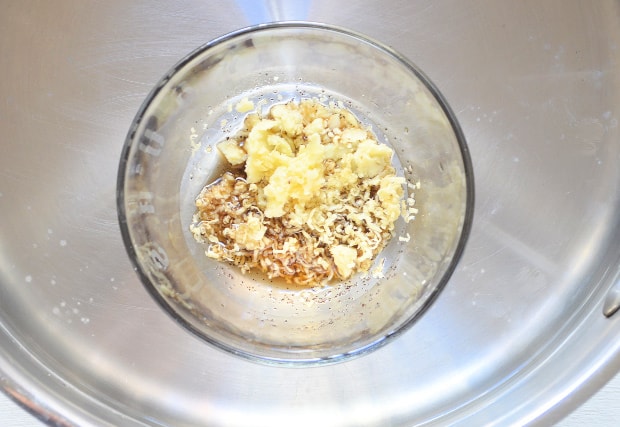 2. Place the bowl of ingredients in a pot of water over medium heat. Make sure the water is not high enough to spill into the bowl.
3. Continue heating until all of the ingredients have completely melted. Mix regularly to ensure that the ingredients are thoroughly combined.
Turn off the heat and carefully remove the bowl. Remember, the bowl will be quite hot at this point; use an oven mitt or towel to protect your hands.

4. Let the mixture cool for about 20 seconds. Carefully pour into the lip balm tube. You can use a plastic funnel, if you'd like.
5.Once hardened, your new lip balm is ready to go. To take things up a notch, hot glue scrap fabric around the tube. You can also use washi tape to decorate your new DIY beauty creation.
How easy was that? The awesome thing about making your own lip balm is that you can control the hardness, texture, and flavor. Your DIY, your rules.
we heartsters – how would you customize your wintry peppermint latte lip balm? Let us know in the comments!
Latest posts by kirsten-nunez
(see all)