This post may contain affiliate links, which means I may receive a small commission, at no cost to you, if you make a purchase.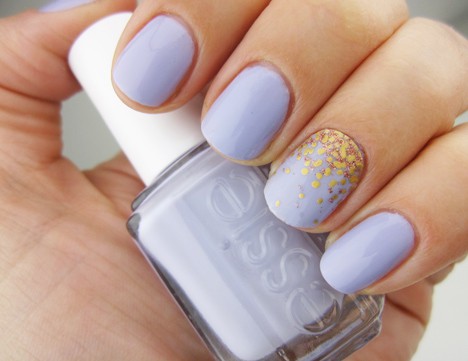 Don't you just love Target's ads? They're probably one of the only commercials that I actually watch because they're just so clever. They do their job too, because I instantly want whatever it is they're promoting. And in the case of their new totally adorable beauty spot – I want it all! See for yourself…
The best part? Because it's Target, I CAN get it all. Along with some toilet paper, a bunch of birthday cards, something from the Prabal Gurung launch and a new cutting board (all things on my actual Target shopping list right now!)
The ad has me dreaming of everything spring; soft pastels, shocking brights and every flower-hued shade in between. Lucky for me, over the next month I'll be doing a series of Target beauty posts that will bring those dreams to life.
There are A LOT of great products blooming in this ad. Future posts will feature:
• L'Oreal Colour Riche Shadow Quad – Shopping Spree (the prettiest quad I've seen in ages and a killer deal at $7)
• Maybelline Color Sensational Vivids Lipcolor – Vivid Rose (I am addicted to this bright watermelon pink)
• CoverGirl LashBlast Clump Crusher Mascara – Very Black (who doesn't love a fresh new, inky black mascara?)
But for this first post it was Essie Lilacism that spoke loudest to me. It's an older release, but its cool lilac shade is timeless and oh-so spring. It doesn't hurt that lilacs are my favorite flower and I can practically smell them when I look at it!
The formula is just as amazing as the color is pretty; a true cream with a thin, satin finish that covers beautifully in two coats and never looks streaky.
For some added beauty, I grabbed my L'Oreal Colour Riche Nail Lingerie in Something About Her and added an accent nail. They have a smattering of pink glitter at the bottom of the nail with a metallic gold irregular dot gradient.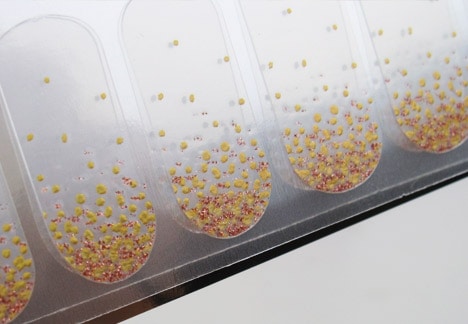 These are amazing for a special occasion, but I only got one day of perfection out of them. They're on the thick side, so they start to peel up a bit by day two. I think they'd adhere much better to the ends of your nails if they were a tad thinner. But there's no denying how gorgeous they are.
So there you have it, a peek at spring beauty courtesy of Target! Anything grab your eye in the ad? Share in the comments.
It's Time for Springtime. Disclosure: Compensation was provided by Target via Glam Media. The opinions expressed herein are those of the author and are not indicative of the opinions or positions of Target. For more info, or any questions, please see our disclosure policy.