This post may contain affiliate links, which means I may receive a small commission, at no cost to you, if you make a purchase.
Dare to wear bold and bright lipstick this Spring!
photos: dana for we heart this
Lately, my favorite beauty accessory to any outfit has been the perfect bold shade of lipstick. Perhaps it's because I'm getting more mature (I am 32) and my style is more defined – getting bolder every year. Perhaps it's because sometimes I think of lip gloss as being something so young, especially when so many of them are so glittery nowadays.
Don't get me wrong, I still slick on some gloss, but the colors are more opaque and saturated with less shimmer and glitter. What I strive to perfect is the look of old Hollywood glamour lips, like in black and white movies. The kind of lips that if I was in a black and white film, my lips would still make a huge impact, without you even being able to tell exactly what shade of lipstick I was wearing.
And of course because I'm a beauty junkie, I don't have just one color that I'm dedicated to, I have an entire lipstick wardrobe to fit my mood and contrast or compliment any outfit. Besides, if Honeysuckle is the color for 2011, you should definitely play around with bold colors in your beauty routine too.
Red: This is the boldest and scariest color of all time and everyone I talk to is afraid of rocking a red lip. But fear not, wht readers! I believe every woman should have a perfect red lipstick in her beauty arsenal and that everyone woman CAN rock a red lip with confidence. Why? How? Because without much effort (or other makeup needed), red lipstick makes an impact like no other color out there. It says you're bold, sexy, sultry, and that you mean business, all in one little tube. And when going red, I suggest going more matte than glossy because glossy red lips can spiral down the line of cheap and tacky very quickly.
I went on a quest for the perfect matte red and have found that MAC's Ruby Woo (above left) looks amazing on a range of skin tones. From fair to dark, this color is worth a try and the investment. Need a drugstore red that's just as vivid, but not as matte? Try Maybelline Color Sensational Lipstick in Red Revival (above right), it's a winner. When or what should you wear your red lips with? EVERYTHING! From a white t-shirt and jeans to a full on ball gown, this color will give you a boost of confidence and a spring in your step. Just make sure to pare down the rest of your beauty routine. Think clean makeup, minimal blush and just mascara on the eyes to really let your red lips be a show stopper.
Pink: Pantone really stirred something up in me with their color of the year and I've seen hot pink lips on the runaways and on the streets and I love it. Hot pinks lips are a little less intimidating than red but still just as vivid, fun and fresh!
For a touch of Honeysuckle, try the Paula Dorf Lipcolor in Bosa Nova (left). Plus, you're not limited to just bright pink! I've seen a range of pinks hitting the shelves – from baby pinks with a touch of purple and pale pinks with lots of frost to full on hot pink pouts – you have an unlimited selection.
Tip: I like pairing my pink lipstick with gray shadows and smoky eyes to play with the sultry and sweet in my beauty routine and to compliment my wardrobe.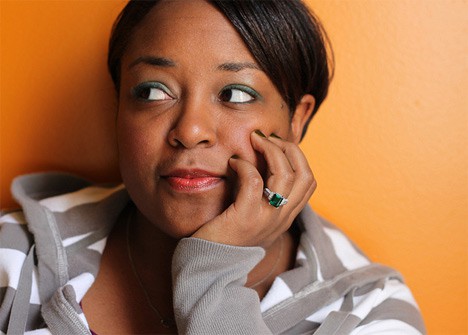 Orange: I think this is going to be a big color as the weather gets warmer and everyone gets a bit more tan (even me). Pairing a bold orange lip like CoverGirl Lip Perfection in Flame with turquoise eyeliner is a fun warm weather look that will go beautifully with fashion's color blocking that I'm seeing (and loving) everywhere! Orange is also a great contrast against green and can really be a unique choice against jewel toned clothing.
For me when accessorizing my wardrobe, considering my beauty options is just as of a big consideration as a great pair of earrings or a pop of color in a bag. So what's your favorite lipstick color to accessorize with?
DWJ is an accessories and beauty blogger for The Art of Accessories and is also sharing her love of cooking on Crumbs & Creativity.