This post may contain affiliate links, which means I may receive a small commission, at no cost to you, if you make a purchase.
Here are my gift picks for an array of beauty lovers that may be on your list…
For those with a Retro Flair
I'm personally a bit obsessed with Guerlain Vol De Nuit Powder ($87). It's housed in a deep teal vintage looking spray bottle that slays me with it's beauty. Instead of perfume it releases a fine mist of light reflecting powder with a subtle iridescent finish. The powder is lightly perfumed with the legendary Vol de Nuit fragrance developed in 1933. How decadent is that?
For the Lip Gloss Junkie
I look forward to tarte's holiday lip gloss collection probably way more than is healthy! I think I've owned every one for the past four years and 2011 may just be my favorite yet. The Glossed Over PureOptic Collection
($29.50) is a QVC exclusive set of eight glosses. House in click-pens with brush tops, they impart a lot of pigment and a super minty scent that leaves you feeling and looking fresh. Take it from me, she'll LOVE this.
For the Perfume Lover
I like to go slightly off the beaten path with fragrance gifts. People tend to buy the same scents or brands over and over (I know I do). So, it's always fun to introduce someone to something new.
Smell Bent is a perfect choice. The niche line has some of the most inventive scents around; cleverly named, craftily illustrated and most importantly – fabulous smelling.
I suggest their 2011 Holiday Collection. Ho x3 is a floral with a twist; it's jasmine and rose "skanked up" with cumin, patchouli, sandalwood and spicy musk. Perfect for your slutty BFF. I love Hansel and Dreidel, which is wheat absolute with honey, baking spices, sandalwood, hiba and musk. It smells like a sexy oatmeal cookie, and who wouldn't want to smell like that?
MEGA deal alert: NEW 5 ml roll on bottles: 1 for $14, 2 for $25. Plus free shipping on orders over $10 until 12/24!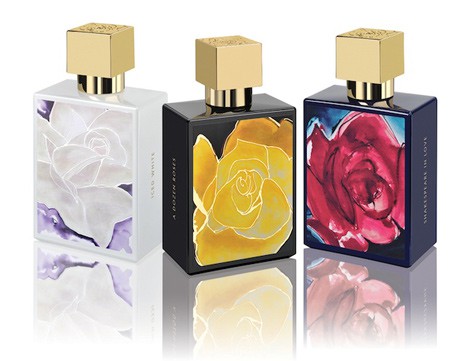 If you're looking for a bigger splurge, there's the new line called A Dozen Roses ($95 for 3.4 oz). It's an interesting concept; three scents aimed at three types of women. All use a 100% natural rose absolute essence as a base, but produce three completely unique results. Forget the Memaw memory of most rose based scents. These modern blends are anything but old fashioned. Plus, the bottles are works of art!
Shakespeare in Love is for a down-to-earth girl with warm notes including fresh pear skin and vanilla. Gold Rush is for the wild, confident girl. It's one sexy scent with orange flower, saffron and bittersweet chocolate. Iced White is aimed for the cool, natural girl. Its crisp blend includes sparkling currant, iris and white musk. Sound like anyone on your list?
What EVERY beauty lover needs
Yes, Urban Decay has just released the highly anticipated Naked 2 palette. And as expected, it's proving to be as hard to get as #1 was in the beginning. The good news? It's now pretty easy to get your hands on the original Naked Palette
($48). The neutral palette ranges from champagne to cocoa to gun metal grey, and the amount of looks you can get from the 12 shades is phenomenal. Honestly, I have a hard time reaching for anything else most mornings! If the beauty lover on your list doesn't have this, she needs it. Period.
So beauty junkies, what's on YOUR list this year?
Disclosure: This review includes products that were provided by the manufacturer/PR firm for our consideration. It also may contain an affiliate link, a link that gives us a small commission if you purchase the item. For more info, or any questions, please see our disclosure policy.