It's a jungle in the makeup aisle – navigate it with the L'Oréal True Match App
This post may contain affiliate links, which means I may receive a small commission, at no cost to you, if you make a purchase.
Ever wonder why leopards have spots? It may be hard to believe but those standout dots are actually a form of camouflage. It helps them to blend into the environment and is essential for their survival.
I've found something essential for survival too. And with its help, I now have just the thing to camouflage my spots…
It's the L'Oreal Paris True Match App, and it helps you find your True Match amongst their 33 shades of Super Blendable Makeup. It's easy and spot on!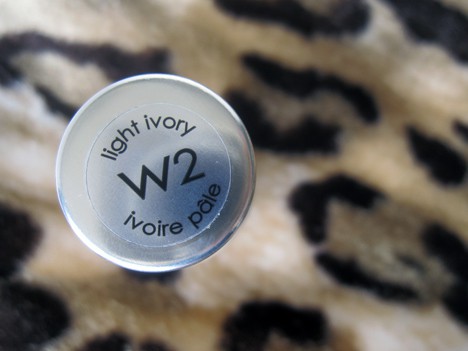 My True Match
With a simple download on your iPhone, you're just steps away from your True Match. First it asks you a series of questions that helps determine your tone (how great that an app can help with that?) Things like the color of the veins on your wrist and what color combos and jewelry tones look good on you.
Once it narrows that down, you choose your hair and eye color, and define your skin tone (light, medium or dark). Then faster than a leopard on the run, it brings up three options, you choose the one you most resemble and voilà – you've got your True Match!
How accurate was my True Match? Check it out!
Easy, right? (Make sure to look up your celebrity match too!) I'm also happy to report that not only is the app fun and accurate, the foundation is rather fab too. True Match Super Blendable makeup is oil free and has an SPF 17. Oil Free is a must for me, but SPF? I'm ashamed to say I usually shy from it, as the smell and feel is always a deal breaker. But True Match is fragrance free (truly!) and light and airy, I never would have guessed it had an SPF.
It's also formulated with something they call Precise Match (a patented color technology). Now, I'll admit – I don't know exactly what that is, but it does have a very slight micro pearl finish, so it diffused my skin a bit. Perhaps that's part of it. What I can say is that even though I thought I had a good match straight from the bottle, it adjusted to my skin tone even more perfectly right before my eyes.
Once you've found your match, L'Oreal also offers powder, blush and concealer in the same shades. So you'll just be matchin' all over the place!
So readers, has anyone tried L'Oreal True Match? If not, download the app and get camouflaging!
True Match Matchmaker App allows you to find your precise True Match shade by determining your unique undertone and depth through a series of focused questions. Once you find your True Match shade you will be able to use the store locator feature to see which stores carry your shade as well as see who your celebrity undertone match is and get other product recommendations based on your unique shade!
leopard photo: nationalgeographic.com, all others: we heart this
Disclosure: Compensation was provided by L'Oreal Paris via Glam Media. The opinions expressed herein are those of the author and are not indicative of the opinions or positions of L'Oreal Paris.