This post may contain affiliate links, which means I may receive a small commission, at no cost to you, if you make a purchase.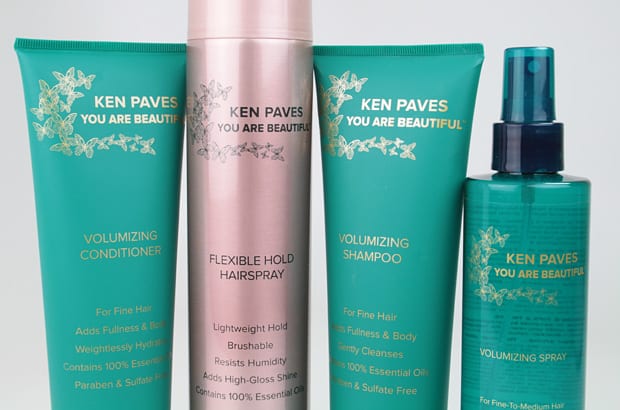 press sample
Like all product junkies, I have certain beauty 'issues' and I am on a lifelong quest to remedy said issues by buying any and every product on the market. One of these issues: my fine, lank hair. My hair is long and just hangs from my head like overcooked, tired, limp spaghetti. I have tied volumizing tonics, shampoos, root sprays, rollers and still, my hair refuses to wake up.
I was thrilled to test the Ken Paves Volumizing hair products from his You Are Beautiful line. The products are large in size and have a very high end look, yet the price points are very affordable and found at Walmart.
I am aging myself, but I first became aware of Ken and his hair styling abilities when watching the Jessica Simpson and Nick Lachey show. He's one of the most sought after hairstylists in Hollywood. He has worked with many A-list celebrities such as the Simpson sisters, Eva Longoria, Jennifer Lopez and Victoria Beckham, to name a few. Simply said, he's been at the top of his industry for many years. To say Ken knows a thing or two about hair is like saying "Hey, that Einstein was pretty smart!"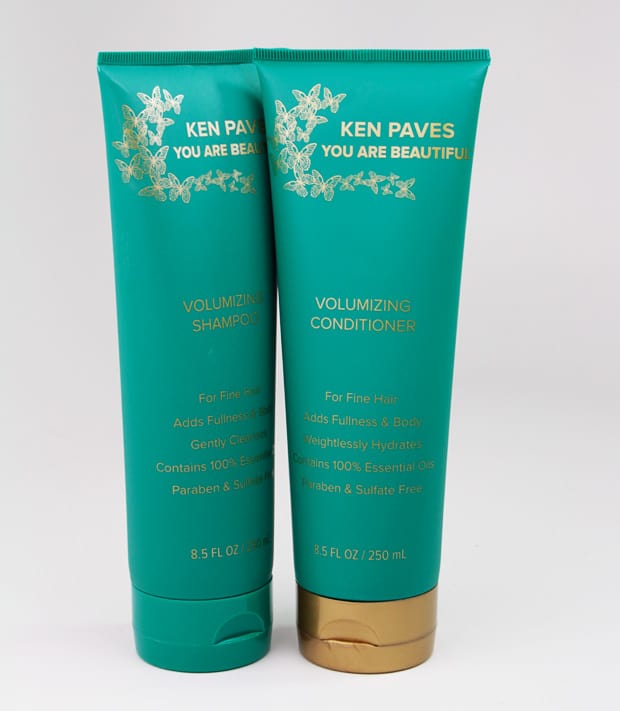 So, I went into the trial not expecting any hair miracles, but if they were going to happen…they were going to happen here.
"I have been using this line for a few weeks, and I cannot say enough good things about it."
The first thing that struck me when looking at the products is that they have the words "woman-owned" on them. Each time I reach for my shampoo and conditioner, I feel a little bit of girl power, which never hurts! The next thing I liked was the scent. These products smell divine. They smell like a fancy healthy food store shampoo that is good for you, like an herby floriental. Oh and did I mention, Ken's products are paraben, sulfate and cruelty-free?
I have been using this line for a few weeks, and I cannot say enough good things about it. The Volumizing shampoo and conditioner leave my hair fuller than products that cost three times as much. The Volumizing Spray adds a little oomph without the dry, sticky feel of many high end volumizing sprays that I have tried. And to top it off, the Flexible Hold hairspray keeps it all in place and adds shine too. All products range from $12 – $15.
I will absolutely be picking up these products again when my supply runs low, and am excited to branch out with Pave's other product lines. Now, please excuse me while I check out my bouncy hair in the mirror…
We heartsters – have you tried any of the Ken Paves haircare? If so, share in the comments!
Stephanie was born in France and travels there every year to visit her mom and relatives. She now lives Stateside with her two kitties, Winston and Pippa. Makeup is her passion (she worked as a makeup artist for Laura Mercier), she also loves to cook, do artsy stuff and garden.
Latest posts by glamazon56
(see all)