This post may contain affiliate links, which means I may receive a small commission, at no cost to you, if you make a purchase.
NYX is really a game changer in the budget beauty industry. The two latest NYX eyeshadow palettes-the Ultimate Multi-Finish Palette and the I Love You So Mochi Palette–are solid competition for expensive brands, both in their color range and formula.
The NYX Ultimate Multi-Finish Palette ($20) contains four colors, and each color comes in three finishes (matte, shimmer and metallic). The Ultimate Multi-Finish Palette is available in four different color ranges: Smoke Screen (smokey tones); Sugar High (coral, blush, mauve tones); Warm Rust (warm rustic tones); and Electric (bright tones).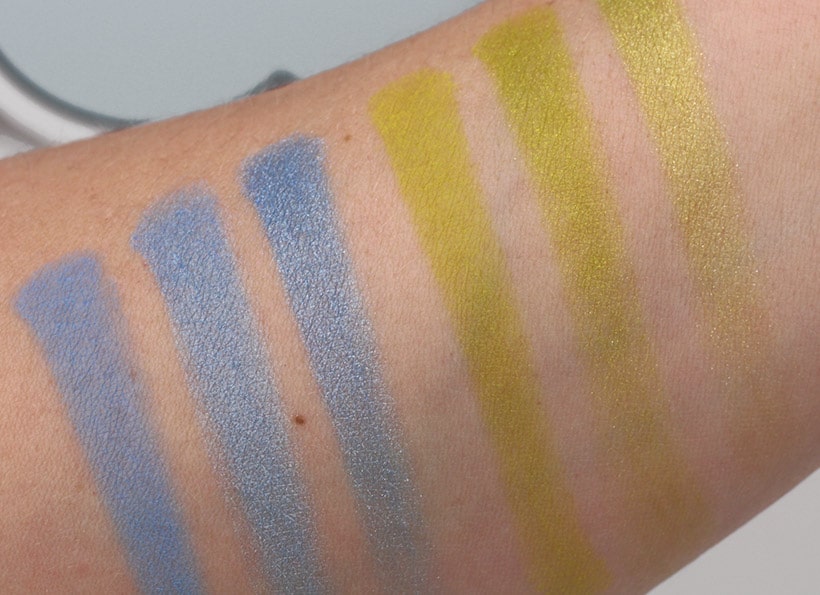 I tested the Ultimate Multi-Finish Palette in Electric, which includes hot pink, lime green, bright teal and electric blue. The colors aren't really intended to create a complete eye look, but rather to give you color options that can be hard to find. Honestly, colors this bright can be difficult to get right, especially in a matte formula, but I thought that NYX did an awesome job. All of the formulas are pigmented and silky, and it was easy to build up intense color over eyeshadow primer.
Like most NYX eyeshadow palettes, the plastic palette has a clear lid (making it easy to see the colors inside), and is fairly compact in size, which I like.
NYX is really a game changer in the budget beauty industry….
NYX I Love You So Mochi Palette ($18) is an aptly-named pastel palette. NYX says the super soft and slightly bouncy texture is reminiscent of mochi ice cream! The palette comes in two color combos: Sleek and Chic (mattes and shimmers with peach/neutral undertones) and Electric Pastels (shimmery pastel with pops of color).
I tested the Electric Pastels palette. There's two sheer iridescent colors: a very light blue and a light pink (both are great for the browbone). The other eight shades are shimmery and fairly pigmented: teal, baby blue, silver, yellow, two similar shades of magenta, and two similar shades of orange/coral.
Like the Ultimate Palette, the colors in this palette are a fun combination, but if you prefer palettes that have everything that you need for a complete eye look, this isn't it. The texture of this shadow was soft and creamy, similar to the MAC Electric Cool eyeshadows. Like the Ultimate Palette, this is housed in a black case with a clear lid. I do appreciate that there's a little extra space between the colors, which helps to keep the colors from getting muddy.
For both of these palettes, I completed my look with the NYX Micro Brow Pencil, Dewy Finish Setting Spray and HD Finishing Powder – three more affordable and stellar picks from NYX.
Overall, both of these palettes are a great value, and really offer colors and formulas that aren't widely available at a drugstore price point. They're a great way to go bold without a big price tag!
we heartsters – what's your favorite NYX product? Share it in the comments below!
shop the post

Latest posts by lipglossandspandex
(see all)