This post may contain affiliate links, which means I may receive a small commission, at no cost to you, if you make a purchase.
Your skin can definitely handle this truth!
Oh, Ole Henriksen
, how I love you. Your products never make promises they can't keep, and in the age of ridiculous skincare claims, this truthfulness is a precious thing.
Any Ole Henriksen fan is familiar with his Truth Collection, a line of products design to prevent premature aging while brightening and protecting the skin. I tested the award-winning Truth Serum
, as well as the exciting new addition to the collection, Pure Truth Youth Activating Oil
, and was as impressed by both products as any skincare I've ever used.
In fact, I looked in the mirror after my first application and mentally started penning my love letter to Mr. Henriksen, creator of perhaps the best skincare line ever!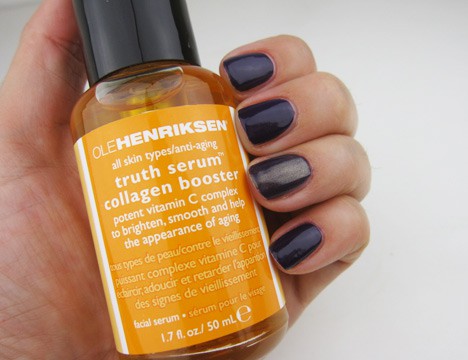 The first product of the duo I tested, Truth Serum
($48), the Truth Collection's famous Collagen Booster, more than lived up to its reputation. Natural Health Magazine calls Truth Serum a miracle worker for reasons that were immediately clear from my first dab. This multi-tasking serum instantly smooths out lines and wrinkles while working to prevent further damage.
I was surprised to learn that the serum is oil-free, because the consistency is so emollient and moisturizing. Just a few drops sink right in, leaving the skin glowing, luminous, and younger-looking. I usually shy away from scented facial products, but Ole Henriksen's are an exception. Because the serum contains grapefruit and orange extract, it smells so good, it has a calming effect on more than just my skin.
The Truth Collection's newest addition, Pure Truth Youth Activating Oil
($45), can either be used alone, or with the Truth Serum to sort of turbocharge its anti-aging results.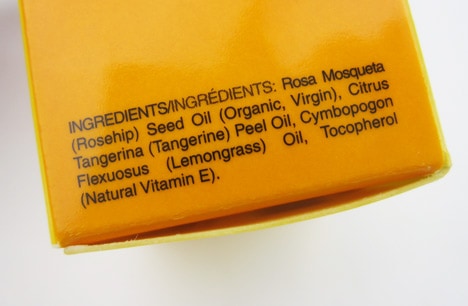 Pure, unfiltered, unprocessed Rose Hips Oil has power that belies its pretty name. A natural source of Vitamin A (retinol), Vitamin C, Vitamin E and essential fatty acids, the oil activates cell renewal, boosts collagen, hydrates, soothes and heals. I wondered if a facial oil would be too heavy for hot weather, but it absorbed right away. No breakouts, no oiliness, no worries – just radiant skin!
Pros:
• Products contain Vitamin C and powerful anti-oxidants, which boost natural collagen and make skin appear luminous
• Infused with citrus botanicals, the products smell heavenly
• As with all Ole Henriksen products, these are made from ingredients that are pure, natural and cruelty-free
• Prices are surprisingly affordable for such high-end skincare
Cons:
• Might be hard to find in your local stores, but you can always order online
The literature that accompanies Pure Truth Youth Activating Oil contains a quote from Ole Henriksen that embodies the positive spirit of the company and the man himself: "Live in the present and focus on love and happiness." The simple truth – products like these make it a little easier to do just that.
we heartsters – have you discovered the truth about the wonders of Ole Henriksen products? Share your faves in the comments!
photos: we heart this
Melissa loves road trips, bargain shopping, drive-in movies, lip gloss and rock 'n' roll. She lives in Baltimore with her two precious pups; Zeus Bellarina.
skin tone: NC25
skin type: dry to normal
favorite beauty product: skincare
Disclosure: This review includes products that were provided by the manufacturer/PR firm for our consideration. It also contains an affiliate link, a link that gives us a small commission if you purchase the item. For more info, or any questions, please see our disclosure policy.
Latest posts by turboterp
(see all)