This post may contain affiliate links, which means I may receive a small commission, at no cost to you, if you make a purchase.
Is it the answer we're seeking for long and lush lashes? See our before and after photos!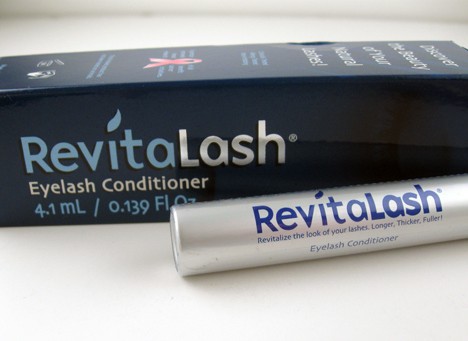 photo: we heart this
"The beauty of a woman must be seen from in her eyes, because that is the doorway to her heart, the place where love resides." ~Audrey Hepburn
Eyes are undoubtedly one of the first features that a person notices. The eyes and eye area can say so much about a person. They can indicate age, if the nearby skin is dry or wrinkled. They can also indicate emotions, such as surprise or fear or happiness. Or even show signs of good health or illness. Researchers have even found correlations between eye characteristics and personality traits, so it's no wonder that women seek to enhance this feature as much as possible with makeup, creams, and other products!
One ocular feature that is particularly desirable is long, lush lashes. Long lashes are a universal sign of health, youthfulness, and beauty. There are numerous ways to temporarily enhance the look of your eyelashes, but it was only recently that products were developed that could improve the look of your lashes for an extended period of time. RevitaLash Eyelash Conditioner
($69) is one of those products.
One of the most popular and renowned lash treatments in the industry, the RevitaLash formula contains "a proprietary blend of proven functional cosmetic ingredients…combined with an infusion of powerful peptides and soothing botanicals, designed to both beautify and nourish the eyelashes."
Day 1: My lashes before RevitaLash (lash photos: marilyn for we heart this)
The story behind RevitaLash (and its parent company, Athena Cosmetics Inc.) is even more beautiful than the eyelashes that they promise. Dr. Michael Brinkenhoff developed RevitaLash for his wife Gayle, whose lashes were damaged by the chemotherapy she was receiving to treat her breast cancer. Miraculously, her eyelashes began to appear healthier within weeks.
Today, Athena Cosmetics Inc. donates units of RevitaLash to worthy causes, volunteers their time and energy towards events such as the American Cancer Society's Relay for Life, and makes cash donations to organizations that seek to find a cure for breast cancer. Honestly, reading about Gayle, and Athena's commitment to philanthropy nearly brought tears to my eyes!
Now on to my RevitaLash Eyelash Conditioner
experience! The 4.1ml tube that I received to test is about the size of a liquid eyeliner tube. It seemed a little small for what was theoretically a six month supply. But the packaging is sleek and slightly clinical looking.
The brush is similar to that of a liquid eyeliner brush, and easily applied the RevitaLash conditioner. For the next 30 days, I faithfully followed the directions and applied Revitalash once daily, before bed…
Eyelash Update: Day 14 of my RevitaLash regime
My Revitalash routine had me dutifully applying one coat of the product every night (before bed) to both my top and bottom lashes. Occasionally during the application process, I would get a little in my eye, and it stings quite a bit. While Revitalash states that it shouldn't get in your eye with proper use (and is safe for eyes), I'm a bit of a klutz, and it did make my eyes red and watery for a minute or two.
After three weeks (the minimum amount of time needed to see results), my eyelashes did seem slightly longer and fuller, both my top and bottom lashes. It can take anywhere from 3-10 weeks to see results, and I would say that I'm definitely beginning to see some lengthening of my top lashes, and an increase in the number of lashes along my lower lashline. Now, I can't wait to hear about the lash results for my fellow testers!
Day 31: The results.
PROS:
• Easy to use brush applicator.
• Appealing packaging.
• Less expensive than many other eyelash conditioners currently on the market.
• Did not cause darkening of the skin or iris (although these are listed as possible side effects).
• Definitely a company that I can get behind!
CONS:
• It takes several weeks to see results.
• Must continue use to maintain results.
• It burns if it gets in your eye. While it will not cause lasting damage, it hurts like heck!
• Caused some momentary irritation of the eyelid.
• Possible side effects include darkening of the skin or iris.
Overall, I'm quite impressed with RevitaLash! I look forward to continuing to use the rest of my six month supply, and seeing if my eyelashes are even more dramatic.
Fellow testers and wht readers – have you grown lush lashes with the aid of RevitaLash? Meet me in the comments to see more reviews and talk eyelashes!
Shop RevitaLash Eyelash Conditioner
at drugstore.com!
Marilyn is a makeup maniac and slow but stubborn runner. She loves color coding her day planner, reading celebrity gossip and drinking good wine. Marilyn blogs about makeup and fitness over at her blog, Lipgloss and Spandex.
Disclosure: This review includes products that were provided by the manufacturer/PR firm for our consideration. It also contains an affiliate link, a link that gives us a small commission if you purchase the item. For more info, or any questions, please see our disclosure policy.
Latest posts by lipglossandspandex
(see all)