This post may contain affiliate links, which means I may receive a small commission, at no cost to you, if you make a purchase.
Plus a look at the Exfoliate Foaming Cleanser, a wht favorite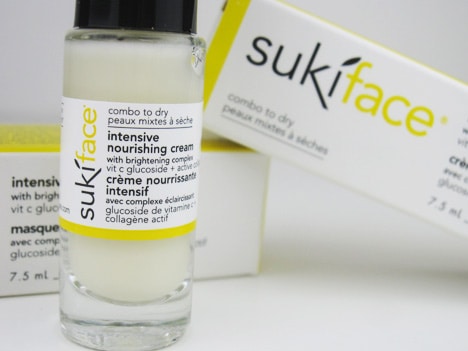 photos: we heart this
As the seasons transition, so does my skincare routine. Lighter moisturizes turn heavier to combat the dry skin that creeps up as the months grow colder. I'm always on the look for a moisturizer that can deliver that intense hydration without the heavy feel, like the Intensive Nourishing Cream from Suki skin care. This super moisturizing cream not only banishes winter dry skin, it also brightens complexions and evens skin tone without harsh chemicals.
You may have recall reading the name Suki from an earlier wht review – they are the geniuses behind the fabulous Exfoliate Foaming Cleanser we've enjoyed before. Recently, I got to test both of these products and have fallen in love with this Green Monday approved brand.
The Intensive Nourishing Cream ($60.95) has a light consistency and leaves no greasy finish or any trace of stickiness. Ingredients are derived from nature – vitamin C, green tea and bio-fermented yeast, a form of active collagen.
One of the benefits of this cream are the tone-evening capabilities. Using this cream I've been able to even the tone in my cheeks and reduce some of the redness in my skin. Suki's cream is made for those of us with combination to dry skin, and includes skin-happy oils like jojoba, coconut, shea and grapeseed oil.
Suki also uses that vitamin C to give an overall brightness to the skin. This Intensive Moisturizing Cream helps fight the signs of aging by hydrating skin and plumping up wrinkles. I apply the moisturizing cream right before my tinted SPF and end up with glowing skin.
This cream has a slightly herbal smell that I can't quite put my finger on. The scent does remind me of roses, not the perfumed variety, but natural roses (it does have rose oil). The ultra-girly side of me loves anything with roses. I also appreciate when skincare companies don't add extra perfumes or dyes. To me it's just excess ingredients I don't need.
The smell of the organic lemongrass in the Exfoliate Foaming Cleanser ($32.95) is amazing! It is bright and energizing and a perfect pick-me-up in the evening or wake-up call in the morning.
This amazing cleanser starts out in the consistency of a scrub and results in a nice foam, leaving the skin clean and soft. I enjoy scrubs with larger grains and this exfoliating cleanser doesn't let me down. It provides the perfect canvas for moisturizing or primers.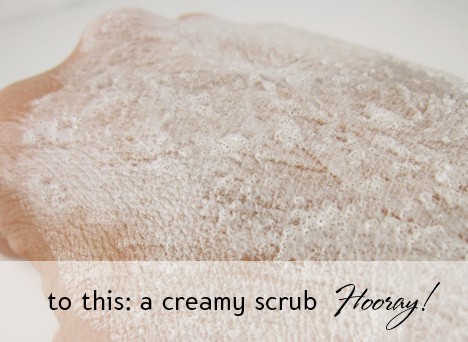 As a skincare company, Suki hits all the right notes with me as well. Suki is poured, processed and shipped from Western Massachusetts (not too far from me!) They use minimal, recyclable packaging and source fair trade, organic, and local ingredients whenever possible. They are a cruelty-free company and have many vegan items available.
As I have been using Suki's skincare line these past weeks I have noticed an improvement in my overall skin tone and hydration. I'm giving both Suki's Intensive Moisturizing Cream and Exfoliate Foaming Cleanser 5 stars for quality products and a quality company.
we heartsters and Testers – Have you made your skin (and nose) happy with the use of Suki products?
Lucy loves Lady Gaga, lattes, trashy television and anything zombies. She's a geeky girl who likes tech gadgets, reading tons of books, playing with gender roles and is constantly surrounded by a small army of cats.
Disclosure: This review includes products that were provided by the manufacturer/PR firm for our consideration. For more info, or any questions, please see our disclosure policy.
Latest posts by lucylemonade
(see all)