sponsored post
Have you heard of the brand Sulwhasoo? If not, allow me to introduce you! They're the #1 skincare brand in Korea with good reason. They take a holistic approach; meaning great skin is a lot more than just the products you're using. Combining Korean herbal medicine with the Eastern philosophy of continually searching for harmony and balance, the result is treatments that view the body as a whole.
I got to try two of their products recently; their iconic First Care Activating Serum EX and the sheet mask version of the product. With an impressive list of ingredients, the most exciting for me is Licorice Root (within the first three ingredients on both products) which is known to be anti-inflammatory and to help fight the formation of melanin; the cursed dark spots that can wreck a complexion.
But there is also their signature ingredient; the JAUM Balancing Complex; a mixture five ingredients chosen from over three thousand found in ancient studies of Korean herbal medicine to "create synergy for optimal skin balance."
But reviewing the products isn't why I'm here today…
Have you noticed the word "balance" has come up a couple of times? That's not a coincidence for a line with a holistic approach. And that's what I'd like to take about today, along with the brand's #FindYourBalance campaign.
Balance has never been as important as it is right now. Modern life is hectic, to say the least. And that feeling can wreck havoc on everything; your job, your relationships, your health. That's why finding balance is so crucial.
I learned of Sulwhasoo's campaign asking people to share how they find balance in their lives and I was happy to get involved. Check out my video on Instagram.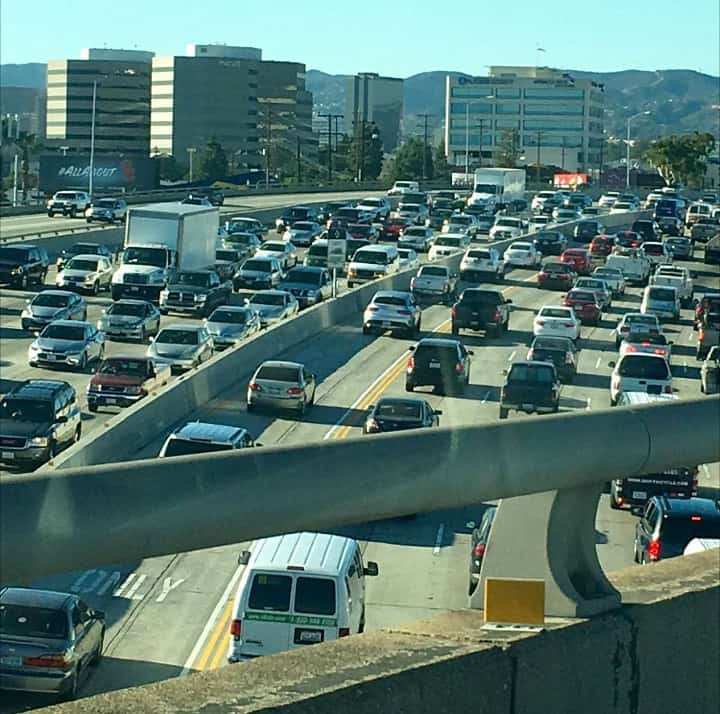 I, like most Californians, spend A LOT of time in my car. Being based in two locations (Los Angeles and Joshua Tree) only makes that worse. And anyone who has sat in traffic on an LA freeway knows that's about as big as a balance-thief as there can be! It's easy to feel trapped in my little metal box, so close to the outside and yet so far away.
So, how do I find my balance from the vehicle rat race? I walk, anywhere and everywhere that I can. I'm that friend who you look at with disbelief when they say: "We don't need an Uber, let's walk there!" I'm the gal who takes her shoes off to feel the ground under her feet at any chance she gets. I'm the one who doesn't mind getting rained on.
Because when I am outside I feel connected to the world in a way that I don't feel anywhere else. Certainly not in a car, and definitely not on a phone or computer. It's me, the weather (whether good or bad!) and my surroundings; all in balance. Walking makes me slow down and appreciate things.
Because when you see something as beautiful as this, you really want a minute or two to take it in.
I encourage everyone to make their own video, too. Tag @sulwhasoo.us on Instagram and use #FindYourBalance – you'll be automatically entered into a giveaway the brand is hosting. But more so, it's a great message to share and a visual reminder any time you need it!
That's all from me for now, I see a sunset from my window that I need to go explore…
we heartsters – tell me how you find (and keep) balance in your life in the comments below.
Stef is a plethora of things. Amongst them: co-founder of we heart this, photographer, condiment connoisseur, Philly girl in the California desert, borderline hoarder and a hardcore beauty junkie. She also has a touch of wanderlust and, arguably,
the cutest dog in the whole world
...
skin tone:
NC 25/30
skin type:
oily with a fear of rosacea
favorite beauty product:
high end skincare and lip products