This post may contain affiliate links, which means I may receive a small commission, at no cost to you, if you make a purchase.
Ever had your picture taken just before the sun went down, and marveled at how luminous and perfect your skin looked? This time of day, which filmmakers and photographers call the Magic Hour, is the reason. This brief period just after sunrise or just before sunset is when redder, softer daylight bathes everything in glowing perfection. It's as if nature puts a golden filter on the world.
This Magic Hour effect is what I thought of when I tried COVERGIRL's new trio of Outlast products… with one big exception: unlike nature's brief glow, COVERGIRL's version lasts and lasts.
COVERGIRL Outlast All-Day Primer ($12.99)
This oil-free primer is super-concentrated; just a little bit is all it takes to create a flawless canvas for makeup by prepping skin and blurring imperfections. Suitable for sensitive skin, it won't block pores. I love the rich feel of the product and the creamy, matte finish.
I'm glad I got to test during the hot month of August, when I usually shy away from heavier products. Unlike many primers, this one feels weightless. The primer is the perfect companion for the next product I tested…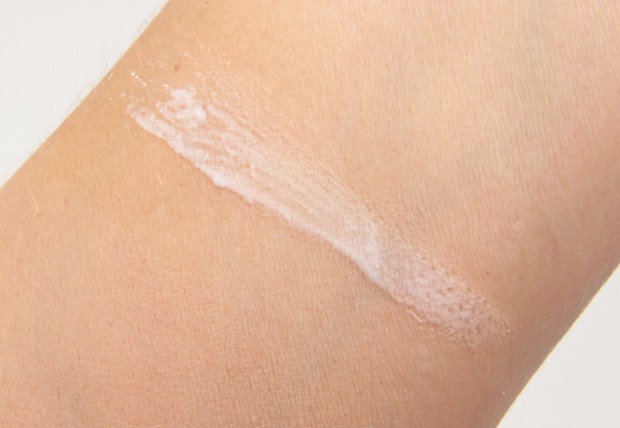 COVERGIRL Outlast Stay Luminous Foundation ($12.99)
Looking at the bottle, I can detect a hint of shimmer in the product. It must be the magic COVERGIRL has mixed into this fab foundation! I tested Creamy Natural (820), a color that gives me natural-looking, light coverage that I can build to medium, and a dewy finish. I love the feel of the foundation, which isn't too thin or too thick. T
he coverage gives a slight glow without shimmer, just like my own personal Magic Hour! As promised, this luminous effect lasts all day without fading. The pump makes it easy to dispense just enough foundation. Note: this product does not contain sunscreen, so I was careful to layer with products containing SPF.
It comes in an impressive range of colors for fair to deep skin tones, and is oil-free.
Outlast Stay Luminous Foundation in 820 (Creamy Natural) shown on NC25/30 skin
COVERGIRL Longwear Lipstick ($8.99)
This longwearing lipstick is unique in its moisturizing formula. The color stays true without drying lips at all. I tested a bright orangey coral aptly named Fireball.
Although it appears to be a cream with a little bit of sheen, Fireball also has a secret glow thanks to barely visible reflective particles I can only see on a tissue after I wipe my lips. It has a vague berry scent that I'm not crazy about, but with performance like this, the smell is not a deal breaker.
Longwear Lipstick in Fireball
I was so impressed with this Outlast trio, I headed to the store to check out the color range in person. I wasn't surprised to see that the display, featuring the lovely Sofía Vergara, was half empty. Of course these products will fly off the shelf… Every hour of the day can be your own personal Magic Hour with the glowing wonders of COVERGIRL Outlast… a collection that really does #GlowTheDistance.
we heartsters – have you tried anything from the COVERGIRL Outlast range? Let us know your thoughts!
Melissa loves road trips, bargain shopping, drive-in movies, lip gloss and rock 'n' roll. She lives in Baltimore with her precious pups Zeus and Bellarina.
skin tone: NC25
skin type: dry to normal
favorite beauty product: skincare
Latest posts by turboterp
(see all)