This post may contain affiliate links, which means I may receive a small commission, at no cost to you, if you make a purchase.
Oh, Bond No. 9 – we love you so. We spent a glorious two days getting to know you better at the South Coast Plaza Beauty event that we were part of last weekend (and a big thanks to all of you who stopped by our table at Saks to say hi!) It's become very hard to pick just one favorite, but really, do we have to?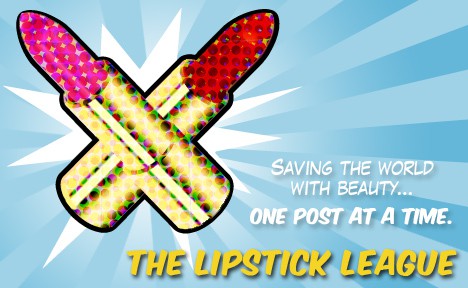 Question of the Week: – Do you change your perfume with the seasons?
Answer: I definitely find myself reaching for richer scents as it gets colder.
Here's the best of The Lipstick League this week…
Lipglossiping – is happy to embrace the new Autumnal lip shades from Clarins, maybe it's because they remind her so much of Summer!
Nouveau Cheap – gives you a sneak peek at the EcoTools Limited Edition Holiday 2011 Beautiful Expressions Kabuki Set. Let's just say you might want to keep this one for yourself.
Pink Sith – recommends that you get tucked into bed and snuggle up because she's going to tell you a bedtime story about a pale Princess and a gallant Knight that saved the Princess with Le Metier de Beaute Creme Fresh Tints for cheeks and lips!
Prime Beauty – Prime Beauty found a product that combines her two true loves–wine and skincare! Caudalie Vinoperfect Perfecting Day Cream is a triple threat; moisturizer, primer and skincare treatment in one sweet multitasking package!
we heart this – We've fallen in love with Urban Decay Lush Lash Mascara and we want to shout it from the rooftop!
EauMG – A video review of one of Victoria's favorite perfumes for fall, Serge Lutens Chergui.