This post may contain affiliate links, which means I may receive a small commission, at no cost to you, if you make a purchase.
Here's why it's our Product of the Week…
Name: Urban Decay Afterglow 8-hour Powder Blush ($26)
What it is: It's a finely milled powder blush infused with light diffusing pigments that promises 8 hours of wear.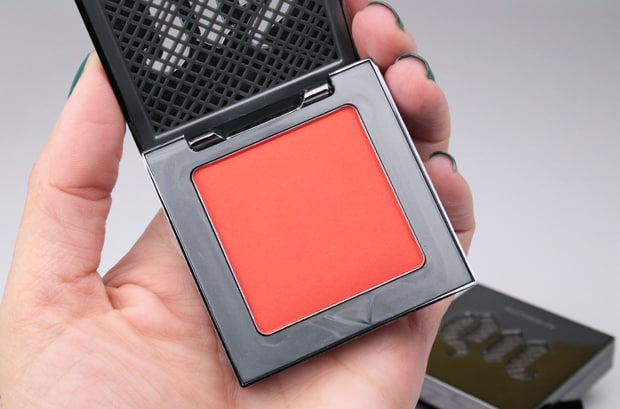 Why we love it: This is a blush-lover's blush. And if you aren't a blush-lover, prepare to become one. Lemme break it down for you. (Editor's note: You might want to brace yourself for gushing…)
Wear time: True to their name, I get a full day's wear with Afterglow, which is a big deal for someone with oily skin that lives in the desert. Normally, I watch my blush slowly disappear as the day goes by. I've come to accept it (see: oily girl in the desert). But not with Afterglow. It's nearly as bright when I get home as it is when I left the house.
Consistency: Wow, is this a creamy powder! Afterglow is finely milled to a smooth and buttery result that absolutely glides over your skin. UD says it has "coated" powders in it. Coated with magic is the only possible answer. It has me in its spell.
Shade range: It's an exciting range of colors, but wouldn't you expect that from Urban Decay? Sure, you have your pinks, you have your nudes, but you also have a red orange and an uber-grape. 12 shades, mostly matte, all interesting.
Pigment: This may well be the most pigmented powder blush I've ever used. Well, let me restate that: the most pigmented powder blush I've used more than once. I've used blushes that are just as pigmented. But they applied streaky and felt heavy, and I quickly pushed them aside. A minimal amount of Afterglow blends beautifully, leaving behind streak-free, vibrant color.
Packaging: I mean, will you shut up with that packaging? The dark grey metal with a see through fishnet UD window is stunning. You can peek at the color though the window, but I think more helpful for color identification is that the label is the same color as the blush. Smart!
Urban Decay Afterglow Blush swatches
(clockwise from top left)
Rapture – shimmering dirty plum
Kinky – peach-kissed nude with gold micro glitter
Crush – bright magenta pink
Bang – very poppy-like red-orange
indoors: Rapture, Kinky, Crush and Bang
in sunlight: Rapture, Kinky, Crush and Bang
Indecent – light apricot
Bittersweet – intense grape
Obsessed – cool light pink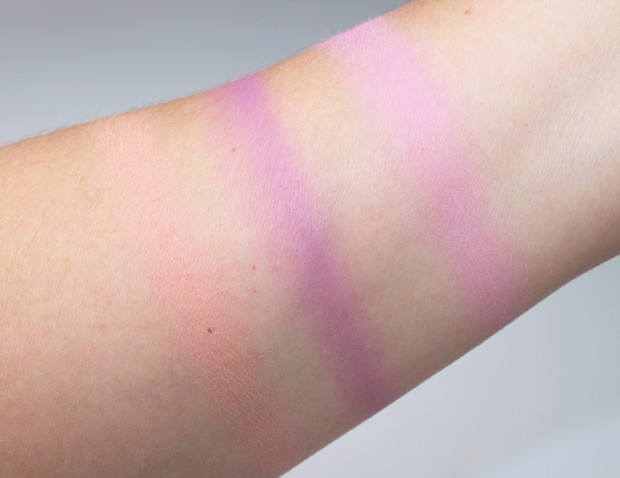 indoors: Indecent, Bittersweet and Obsessed
in sunlight: Indecent, Bittersweet and Obsessed
I don't like to throw around the word "perfect" but if this isn't a perfect blush, I honestly don't know what is. We heartsters – which is your favorite?
(Buy it HERE.)
Stef is many things. Amongst them: co-editor of we heart this, photographer, condiment connoisseur, Philly girl in the California desert, borderline hoarder and a hardcore beauty junkie.
skin tone: NC 25/30
skin type: oily with a fear of rosacea
favorite beauty product: high end skincare and lip products