This post may contain affiliate links, which means I may receive a small commission, at no cost to you, if you make a purchase.
I saw the brow craze coming a long time ago…
Back in 2013, my British niece came over from London for a visit. I took her to an LA industry makeup event, and as you do, you chat about beauty.
I asked her what the current craze in British makeup was. Brows, she told me.
"Brows, as in eyebrows?" I asked, thinking I had heard her wrong.
(Because brows? How boring!)
But I heard her right.
As usual, Europe led the trend. Long before we started forever fussing about brows here, British makeup fiends felt they were the MOST important part in any look. She said she wouldn't even think of leaving the house without having her brows done.
As someone whose eyebrows barely survived the pencil-thin 90s, hearing about this oncoming craze was not good news.
But there was nothing I could do to stop the brow train from coming. And as we all know, it didn't just pull into the station, it flattened every other makeup trend on its way.
Sephora shows 158 brow products currently on sale. Ulta has 219. From pencil to pomade, liquid to loose powder; brows are big business.
Well, there's a new car in the brow train; the Urban Decay Street Style Brow Collection. And choo choo, you're going to want to get onboard.
Urban Decay Street Style Brow Collection Review
The collection has five products which help you enhance what you have or invent what you don't, all to build beautiful brows. If you're confused as to where to start, UD's got you.
There are guides to help you shop by brow concern if you have issues (like overplucking) or brow goal (easier if you listened to your mother and went easy on the tweezing).
We got to check out four of the new products (the fifth is a Brow Guide Stencil Set). Let's take a closer look…
Five products which help you enhance what you have or invent what you don't, all to build beautiful brows
(Brow Blade Ink Stain Pen)
Urban Decay Brow Blade Ink Stain Pen
I'm going to start with the product I have the biggest crush on; Brow Blade ($26). For me, this is the product that brow dreams are made of. It looks like a traditional double-ended brow product. You expect a pencil on one side and a brush on the other. But, nope.
One end has a thin waterproof eyebrow pencil in a twist up applicator. The other end has an ink stain eyebrow pen with the finest tip imaginable. Use the pencil to fill in sparse areas and create the overall shape. Then, use the pen to draw in hair-like strokes.
(Brow Blade Ink Waterproof Pencil)
I find the pencil to be a tad waxy. But the trade off is incredible long wear time. 10 hours later and my brows are still on strong. The ink stain pen is perfect along the edge of the brows to break up a solid shape and give you a more realistic brow.
Think microblading with a much smaller price tag.
Brow Blade comes in seven shades (as do Double Down Brow and Brow Finish):
Taupe Trap – universally flattering light taupe
Gingersnap – auburn
Brown Sugar – soft medium brown
Cafe Kitty – warm medium brown
Brunette Betty – warm brown
Neutral Nana – neutral brown (note: we did not receive this shade)
Dark Drapes – dark brown
Keep scrolling for Brow Blade swatches…
Urban Decay Double Down Brow
Next up is Double Down Brow ($29).
This replaces Urban Decay's previous Brow Box.
To me, it feels like they took that product's powder and wax and married them into an aptly named brow putty.
So, what looks to be a mere powder is so much more.
It's buildable, smudge-proof and waterproof. And best of all, it gives your brows a plush look; not quite full-on volume, but not a flat powder look either.
The formula, and the two similar colors in each product, add depth and dimension to your brows. Plus, it's packaged with dual-ended tool; a flat-angled brush and a spoolie brush.
Oddly, if you read the description of these (both at Urban Decay and Sephora), it seems like one color is putty and the other is powder. But they feel like two putties to me. Which is good because the formula is beyond great.
(Clockwise from top left: Taupe Trap, Cafe Kitty, Gingersnap)
(Clockwise from top left: Brown Sugar, Brunette Betty, Dark Drapes)
Urban Decay Street Style Brow Collection Swatches
I decided to swatch all of these together. For each you'll see, from left, the two shades in Double Down Brow, the Ink Stain and Pencil of Brow Blade, and the tint side of Brow Endowed (applied with an eyeliner brush). Taupe Trap seems to be the most consistent in shade across all three products, followed by Brunette Betty. While Dark Drapes is visibly all over the place.
Urban Decay Street Style Brow Collection: Taupe Trap
Urban Decay Street Style Brow Collection: Cafe Kitty
Urban Decay Street Style Brow Collection: Ginger Snap
Urban Decay Street Style Brow Collection: Brown Sugar
Urban Decay Street Style Brow Collection: Brunette Betty
Urban Decay Street Style Brow Collection: Dark Drapes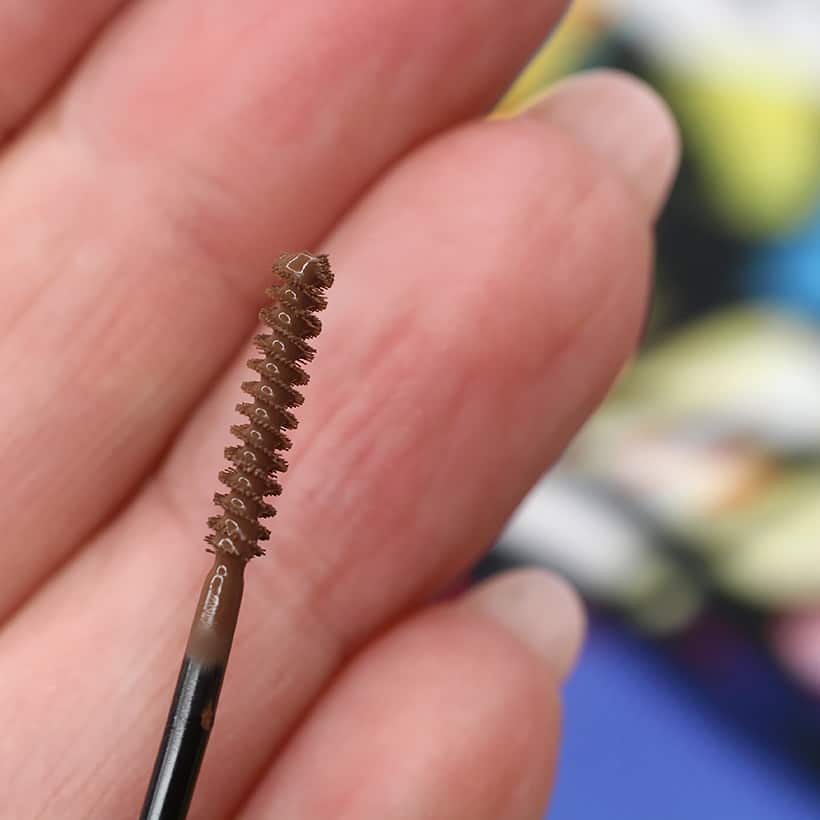 Urban Decay Brow Endowed
If volume is what you craze, you may want to try Brow Endowed ($28). Here you have another dual-ended product; one side is a colorless primer to fluff, the other adds a tint. The gel formula of each sets and locks brows in place.
I'll be honest, I got less of a thrill from Brow Endowed than I did from Double Down Brow or Brow Blade. I see it for someone who has existing brows that just need a bit of oompf.
Not for me, who needs to fake all new brows.
Urban Decay Brow Finish Gel
Finally, once you're done fussing your brows to desired fussiness, use Brow Finish Gel ($21) to hold them in place. (Obvs you don't need this with Brow Endowed).
The gel formula, delivered via a spoolie brush, comes in two shades: Ozone (clear) and Midnight Cowboy (fine gold shimmer).
(Brow Finish Gel in Midnight Cowboy)
If you read nothing else within this review; read this. I have tried every brow product on the market in an attempt to mimic the full, pre 90s brows of my youth. The Urban Decay Street Style Brow Collection has brought me the closest.
Have you tried the Urban Decay Street Style Brow Collection?
Tell us your thoughts in the comments!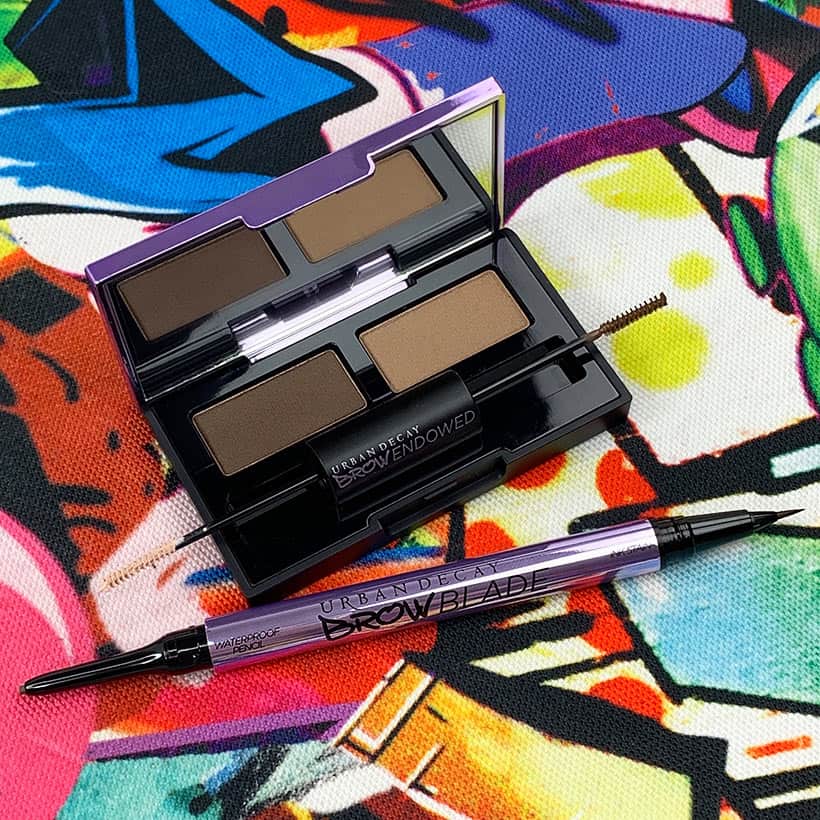 shop urban decay street style brow