Urban Decay Vice Lipstick Vintage Capsule Collection swatches, review and looks
This post may contain affiliate links, which means I may receive a small commission, at no cost to you, if you make a purchase.
"The only thing brighter than my hair is my Urban Decay lipstick." –we heart this blogger Marilyn
In my opinion, there are a lot of fashion trends from the 90's that should STAY in the 90's–frosted tips, overalls, scrunchies and fanny packs immediately come to mind! And then there are the ones that I'm alright with if they're updated a little, like jelly sandals, denim jackets and Doc Martens. Lastly, there are the rare 90's-era jewels that I've been missing terribly–namely, Urban Decay's vintage products and colors. I still remember visiting Nordstrom with my aunt and being fascinated by Urban Decay's funky packaging and wild colors (I could have stared at those gorgeous bottles of nail polish all day.)
Roughly two decades later, I'm still mesmerized by the brand, and I'm STOKED that I had the opportunity to test the Urban Decay Vice Lipstick Vintage Capsule Collection ($17 each), which celebrates the 20th anniversary of UD's first product launch. The collection features nine vintage shades updated in the new Vice lipstick formula.
I recently reviewed a handful of UD's new Vice lipsticks (the line contains 120 colorful shades) and I was really impressed by the quality. But I was a smidge disappointed that there was only 1 blue, 1 black and 1 white in a sea of pinks, nudes, reds and violets. After all, "crazy" colors are now so commonplace that drugstore brands carry dark blue and grey lipsticks, and green and purple hair dye– so I was really surprised that with 120 shades of UD Vice lipsticks there were hardly any wild ones.
The Vintage Capsule Collection rectifies this with some seriously funky colors. Most are in the Vice cream formula, along with two sheers (Bruise and Oil Slick).
Let's see this color, shall we?
Urban Decay Vice Lipstick Vintage Capsule Collection swatches…
Smog, Roach, Bruise and Oil Slick
Smog, Roach, Bruise and Oil Slick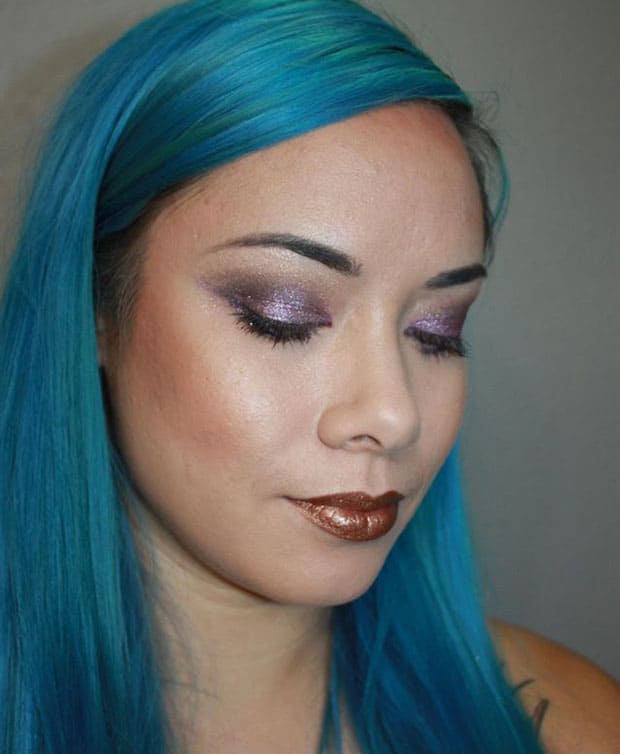 Smog is a pigmented, rich coppery bronze.
Roach is a classic brown 90s lip color. To me, it looks totally different in the tube than it does on my lips. In the tube it looks like a shimmery golden bronzey brown, but on my lips it's kind of a creamy taupe-ish color.
Bruise is a deep sheer dark red. It was totally a cult fave then, and is definitely going to be making a comeback.
Oil Slick looks dark and glam in the tube, a dark grey with silvery pink shimmer. I so wanted this to look the same on my lips, but it doesn't. At all. Oil Slick is a very sheer wash of color with a smidge of sparkle that will deepen your natural lip color, or it can be layered over another lipstick to do the same.
Asphyxia, Pallor, Plague, Frostbite and UV-B
Asphyxia, Pallor, Plague, Frostbite and UV-B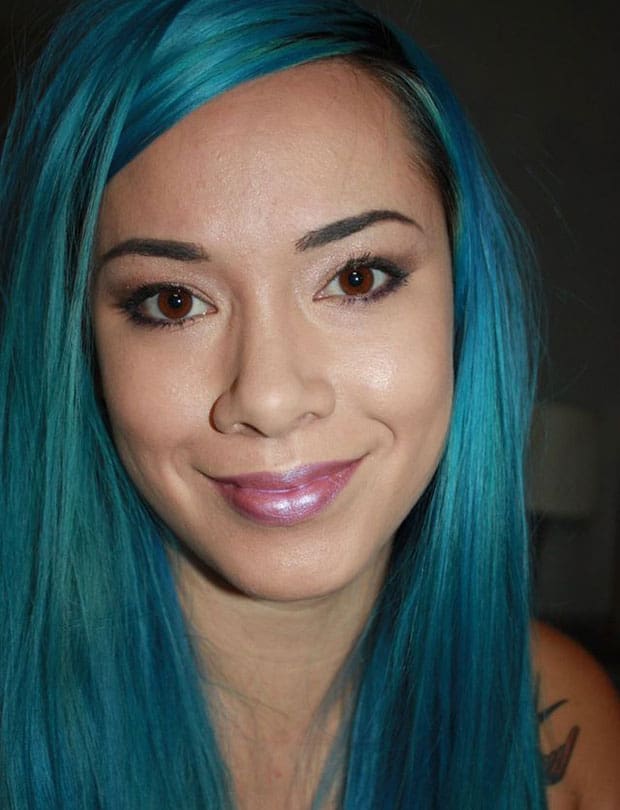 Asphyxia is a translucent lilac with blue iridescent micro glitter with an almost duo-chrome look. It's pretty on its own, but I really like layering it over other colors (especially dark shades like Plague.)
Plague is a pretty berry purple color that's simply gorgeous.
Another look at Plague
Pallor is a translucent frosty grey lavender. As its name would imply, it gives your lips a bit of a ghostly pallor. The effect is really subtle.
Frostbite is a frosty dark denim blue with micro glitter. This becomes so much more complex and beautiful when it's on your lips than in the tube–I'm kind of obsessed with this color.
UV-B is a creamy metallic light cornflower blue that has a cool purple shift to it. I was a little intimidated by this in the tube but promptly fell in love with it after I tried it on. This shade was UD founder Wende's go-to shade back in the 90's.
Two of the colors look similar to other limited edition shades from the Alice Through the Looking Glass collection. Plague and Frostbite (from the Vintage collection) are slightly more translucent, and Frostbite has more of an interesting color shift to it. Despite their "Metallized" label, I thought that Mad Hatter and Time (from Alice) appeared to be less shimmery. Just something to keep in mind if you already own Mad Hatter and Time.
All of these shades come in vintage inspired packaging. Like the originals, they have kraft paperboard boxes and a shotgun shell inspired tube design.
The Urban Decay Vice Lipstick Vintage Capsule Collection will definitely inspire some feelings of nostalgia. Unfortunately, these pretties are limited edition, so if you see any that you like, get your rear in gear and buy a few tubes before they're sold out! You can find these shades at Sephora, Ulta, Macy's, Nordstrom and, of course, UrbanDecay.com.
we heartsters – which shade would you rock?