This post may contain affiliate links, which means I may receive a small commission, at no cost to you, if you make a purchase.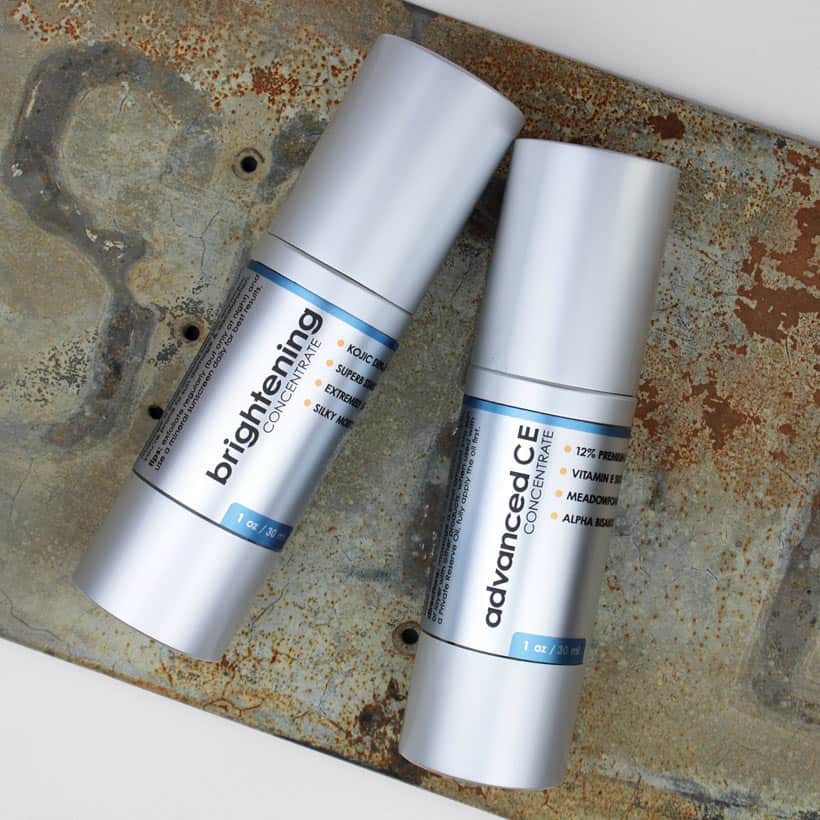 press sample
Who doesn't love brighter, more evenly toned skin? Who doesn't love softer, smoother, more moisturized skin? Who doesn't love skin that looks like it's lit from within? Answer: No one doesn't love these things, that's who!
One of the better brands for effective actives is the indie skincare line YBF (Your Best Face) and one of their game-changing products is their Concentrates line. We reviewed a few of these concentrates WAY back in 2013 and we loved them. But they've recently added a new beautifier to the mix: Brightening Concentrate. Spoiler alert: we love this one too (maybe even more!)
YBF is the brainchild of Darrell Owens. Since 2004, they've been making cruelty-free lotions and potions handcrafted from the highest quality active ingredients out there. You can use them on their own, but the genius lies in that YBF Concentrates are designed to amp up products you already own. They mix well with moisturizer, your daily sunscreen, face masks, and I've even added it to foundation to make my own tinted moisturizer. There really is no wrong way to add these to your daily skincare routine. These are a true beauty booster–they seriously kick your skincare routine up a notch, if not two.
YBF offers four Concentrates…
Brightening Concentrate ($32 for 1 oz) — The new kid in the block! This contains highly stable kojic dipalmitate, an active skin-lightening/brightening ingredient. It provides silky smooth moisture, with a gentle formula to brighten skin and helps fade dark spots.
Advanced CE Concentrate ($50 for 1 oz) — A potent Vitamin C trio in a gentle yet highly effective lightweight cream. It contains 12% premium C vitamins, vitamin E succinate, meadowfoam, and alpha bisabolol (the major active component of soothing, anti-inflammatory Chamomile). Vitamin C helps fight and treat sun damage and the signs of UV-induced aging.
Hydrate B Concentrate ($45 for 1 oz) — For anyone who needs a moisture boost! This draws moisture into the skin with a trio of brightening and toning B vitamins. B vitamins help skin maintain moisture and elasticity. It contains hyaluronate, firming peptides and sodium PCA.
Antioxidants Concentrate ($65 for 1 oz) –A lightweight cream that is supercharged with top-tier antioxidants. It has ferulic acid, spin trap & L6, resveratrol and glutathione. These help skin fight free radicals and the skin damage that contributes to the signs of aging.
I'm going to concentrate on the Brightening and Advanced CE Concentrates. The Brightening Concentrate is a thin white cream/serum that smelled faintly of what my nose read as a fruit acid–pleasant, but not long lasting. The scent faded within maybe 20 seconds after application. The cream blends in very quickly and leaves skin feeling silky.
I am very fair, but my complexion has a few dark spots from healed blemishes, and a couple freckles I get when I spend longer than 10 minutes in the sun, too. After 2 weeks of consistent morning and night use (under my regular sunscreen and nighttime moisturizer) of the Brightening Concentrate, those spots are pretty much gone. I also have dark elbows that no scrub or moisturizer can lighten. I smoothed some on my elbows every night for 2 weeks and BOOM, lighter elbows. And that settled it…
The Brightening Concentrate is my new MVP for skincare!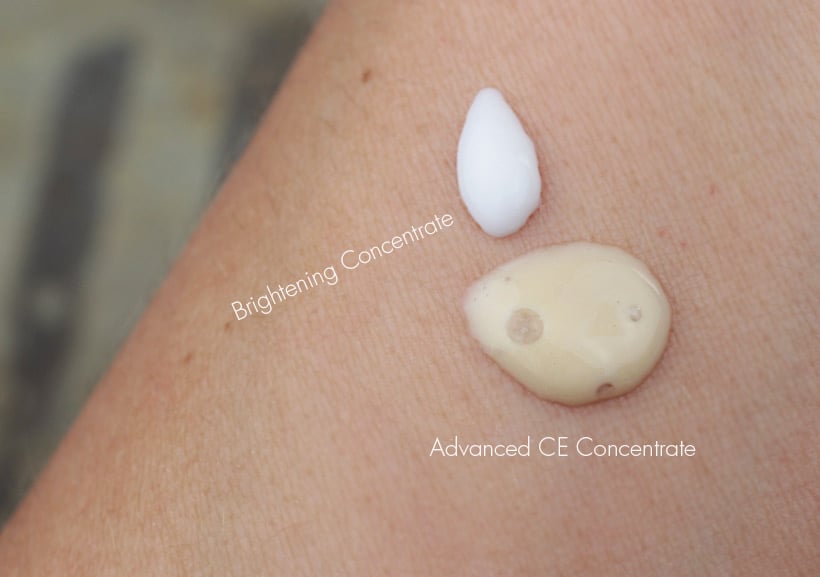 The Advanced CE Concentrate is a lightweight, palest peach cream with a faint acidic/chemical smell that other highly effective skincare products I've used have had. It's not unpleasant, but it does take some time getting used to and it does linger for a few minutes.
This Concentrate is one of those products that you need to commit to using long-term to see real results from. After a few weeks of use, it did seem that my skin was softer and the tone was improved. My favorite use for this Concentrate is adding it to a standard foundation. It transforms a basic foundation into a skin-boosting tinted moisturizer that's good for your skin.
Overall, I am both loving and impressed by these Concentrates from YBF.
Have you tried any of YBF's Concentrates? What's your favorite? I want to hear all about it in the comments!