New IT Cosmetics products Send Red Skin Packing
The perils of rosacea are many. First, there is the itchy redness and inflammation of an acute outbreak following a stressful episode, a glass of wine, intense heat or a moment in the bright sun. Then there are the lasting monikers of rosacea such as broken capillaries and red bumps and uneven texture. It's a battle that ebbs and flows, and it's not fun. Finding products that can effectively not only cover the redness (without melting or cracking when the heat from within strikes), but also help reduce that redness, isn't easy. I was lucky to sample the IT Cosmetics Bye Bye Redness products, and I am swooning.
IT Cosmetics was co-founded by CEO Jamie Kern Lima, who suffers from many of the issues IT products are designed to tackle. Likewise, Ms. Lima also benefits from their effectiveness. She is inspiring and real, and these character traits are conveyed in the quality products she puts forth.
There are three IT Bye Bye Redness for Redness and Sensitive Skin products and they all get my highest accolades.
First up is the IT Cosmetics Skin Relief Treatment Moisturizer ($48). Why it's great? The cooling relief of the medium weight gel-type cream instantly calms thanks to ingredients like colloidal oatmeal, aloe, cucumber and turmeric, while the subtle green tint neutralizes redness. The addition of collagen and peptides even and plump the rough-hewn texture that can accompany rosacea.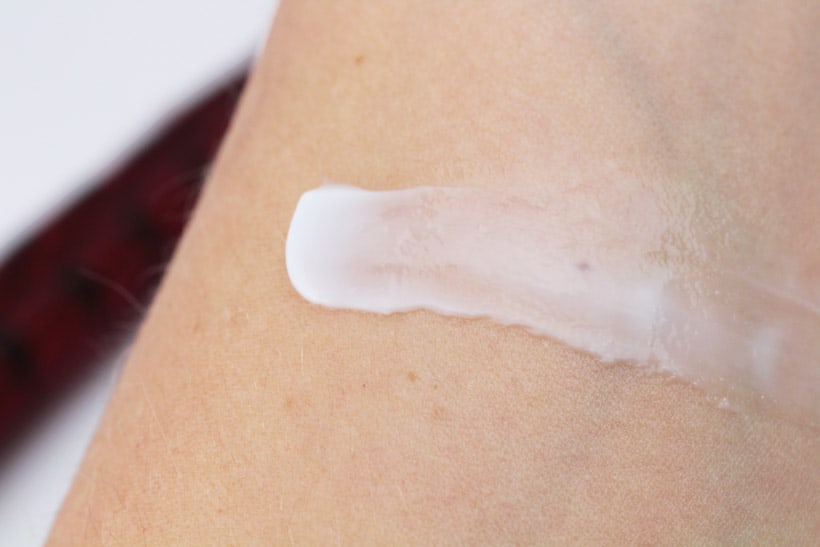 Next up is the IT Cosmetics Neutralizing Correcting Cream ($32). Why this is great? This tiny jar (.37 oz) packs a big wallop by using those same ingredients as the moisturizer to reduce inflammation and smooth skin, but adds great, long-lasting cover that doesn't melt down when your skin flares up.
IT Cosmetics Neutralizing Correcting Cream in Porcelain Beige and Light Beige
A little dab blended at the most egregious red areas covers without settling in pores, cracks or lines, and is all you need to even your tone. But don't take my word for it, check out Stef's Before and After below. This correcting cream is available in three shades to suit your individual skin tone.
IT Cosmetics Redness Erasing Correcting Powder in Porcelain Beige, Light Beige and Neutral Beige
Last up is the IT Cosmetics Redness Erasing Correcting Powder ($38). Like the other Bye Bye Redness products, Redness Erasing correcting Powder contains all those good anti-inflammatory, calming and smoothing ingredients for healthy skin. Why this is great? This pressed powder is talc-free, and has a buildable coverage that not only covers the red, but also gives a flawless, finished, yet natural look to your skin—just like my favorite mineral foundation.
This is the first line of products I've tried dedicated to the specific eradication of red from the inside out. The price point is ON point, as affordable as it is effective. IT Bye Bye Redness is the IT brand for redness relief.
This is a before/after with IT Cosmetics Neutralizing Correcting Cream in Light Beige. And that's it, a small dab on each cheek, chin and forehead quickly blends away the redness like magic!
Rosacea sufferers unite! How do you keep your redness at bay? Share in the comments.
Sherri is a writer, dog lover, old movie fanatic, history detective, political junkie, fashion pundit and social media consumer advocate. "A fancy dinner and expensive champagne are better than writing a rent check any day of the week."
skin tone: NC 25
skin type: oily/sensitive
favorite beauty product: anti-aging anything
Latest posts by sherrishera