Our favorite beauty products of 2010 – Stef's picks
This post may contain affiliate links, which means I may receive a small commission, at no cost to you, if you make a purchase.
Though Tyna is no slouch in the beauty department, I am definitely the more beauty product obsessed half of this duo. Seriously, when I say I live and breath cosmetics, I'm only slightly exaggerating. I've tried just about every item that passes through wht headquarters (hence the reason for my own list, in addition to the review team's picks). These are the products that had me the most excited…
In the makeup category, my picks are as follows…
Hourglass Femme Rouge – The review team chose Prodigy gloss as one of their top picks, but for me, Femme Rouge had me at first glance. It's hard to deny the beautiful case, but it's what inside that really got me. It's one of the smoothest, most velvety formulas of lipstick I've ever tried. The icing on the cake is that it's long lasting too. This is one gorgeous product, inside and out!
tarte smooth operator – I am a tinted moisturizer connoisseur, and prefer it to foundation any day. Smooth operator has easily become my all time favorite. The perfect amount of coverage, a light as air feeling, oil-free and spf 20 (that I, an spf hater, can not detect at all). Absolute perfection!
Peter Thomas Roth Lashes to die for, The Mascara – I have to admit, I rarely get excited about mascara. Because I have more brands that I don't like then I do, I go into a new mascara expecting to be let down. How excited I was to be proven wrong! I love the brush, with it's tiny, spiked plastic bristles. And the formula gives me exactly what I want: long, separated, defined lashes.
e.l.f. small Smudge brush – This little piece of perfect will set you back exactly 3 bucks. And what will that give you? Why, an eye shadow brush that I don't think anyone should be without! Perfect for smudging liners/shadows, laying precise, bright pops of color, filling in brows, and even applying concealer. I reach for it every time I apply makeup. EVERY time.
MAC Fabulous Felines – It was hard to pick between this and To the Beach, but the Burmese Beauty quad took Fab Felines into the lead in my eyes. Oh, this palette! It's just so pretty. Not to mention Jealous lip glass taking my nude lip looks to a whole new level. Plus, the concept of the collection just couldn't be beat. Me-ow!
Benefit Velvet eye shadows – Like the adorable packaging, LOVE the smooth, highly pigmented product within. I already thought Benefit could do no wrong, Velvet eye shadow proves it. And taupe lovers, do yourself a favor and pick up Where There's Smoke. I still say "ooh!" every time I apply it!
OCC Lip Tar – The only makeup item to make both mine and the review team's favorite list. This product is like nothing I ever tried. One tiny dab of color covers your lips and wears for hours. Not to even mention the rainbow of available shades! I'm fighting the urge to run out and buy every one.
In the skincare category, my picks are as follows…
M Lab serum – This product is as luxurious as it gets. Sleek black packaging filled with a thick serum that is formulated with 74% clinically active ingredients that work, actually work! My skin has looked better (firmer, brighter, dare I say younger) ever since.
EmerginC Protocell cream – Here's another item to make mine and the review team's favorite list. Actually, this made everyone's list who got to try it (the only product that did!) Oily, dry, young or old – this cream somehow magically figures out what your skin needs and delivers it.
In the haircare category, my picks are as follows…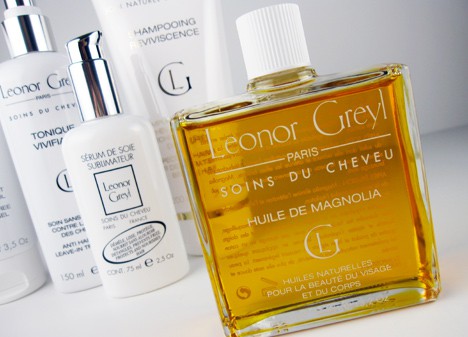 Leonor Greyl Shampoo Reviviscence – Oh, this shampoo makes my heart skip a bit! It's a rich consistency I liken it to creamy honey, and in envelops your hair in moisturizing, sweetly scented bubbles, leaving it looking so richly nourished that I may actually shed a tear when I use the last drop.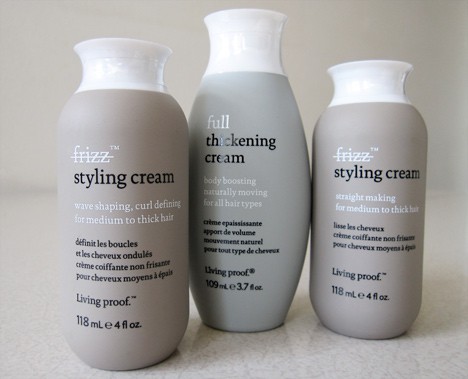 Living Proof Straight Making styling cream – This product has cut down on the time it takes to style my hair so much, I want to kiss the scientists who developed it's key ingredient (polyfluro ester) right on the mouth! My hair gets so silky straight, I can skip the flat iron.

Anyone agree with my picks? Disagree? Let me know what you loved in 2010!
Disclosure: This review includes products that were provided by the manufacturer/PR firm for our consideration. For more info, or any questions, please see our disclosure policy.