This post may contain affiliate links, which means I may receive a small commission, at no cost to you, if you make a purchase.
That and more in The Lipstick League, week of 8.14.17
Question of the Week: If you could gift everyone 3 of your favorite beauty products, what would you give?
Answer: I pondered this for way longer than you'd think! Do I go Holy Grail (like Kiehl's Calendula Toner)? Do I go high end splurge (like the Charlotte Tilbury Instant Look in a Palette)? I decided my only way to go was to chose by category; and I went lips. So, here are the three favorite lip products I'd buy for you right now, my friends…
• Tom Ford Indian Rose Lip Color – The must-have TF lip color! There's a lot of buzz about this shade and it's all deserved. It's the perfect (and I do mean perfect) warm toned pink with a slight pearl sheen.
• CLE Cosmetics Melting Lip Powder – I discovered this at my trip to Cosmoprof NA last month and was super impressed. It's exactly what it says it is, but think about that for sec: melting lip powder. RIGHT?! It turns liquid on contact and leaves your lips with a stain-like, matte effect.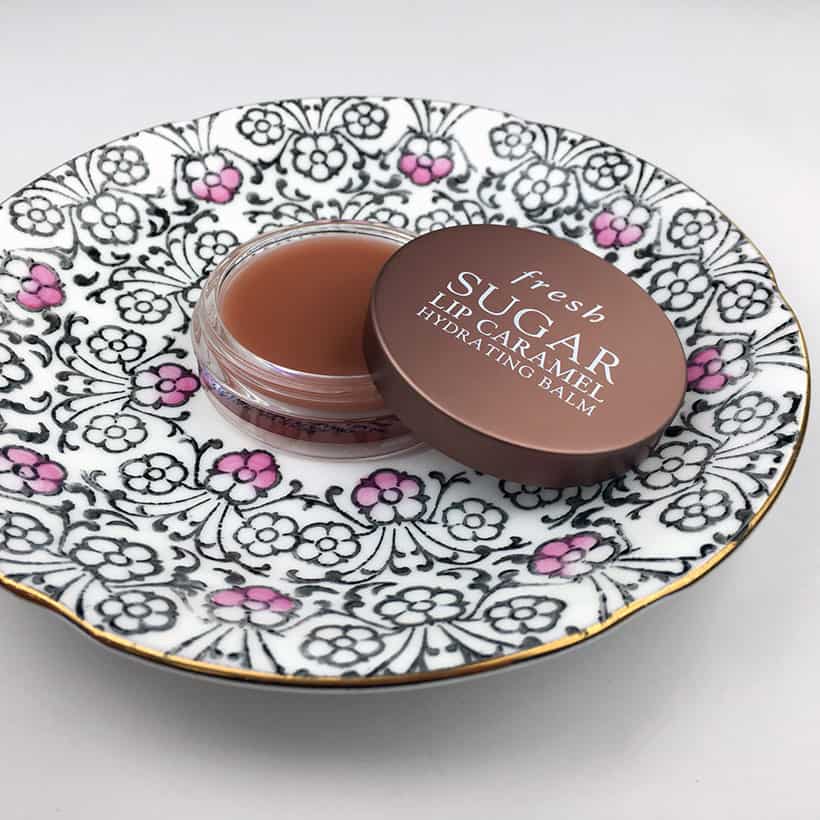 • Fresh Sugar Lip Caramel Hydrating Balm – a luxurious, cushiony balm that's intensely moisturizing AND smells like caramel? You're welcome.
Here's what was up with the League last week…
Prime Beauty – Want a quick and casual look for summer? Try the awesome 3-pc. Carefree Color Kit from Mally Beauty. It's, speedy, easy and bullet proof for summer!
we heart this – is sharing a mask for those with a need for speed; REN Glycol Lactic Radiance Renewal Mask. One use does the work of a month's worth of other products!
Beautygeeks – chats with the exec VP of R&D at EOS about the new clear Crystal Lip Balm, naturals vs synthetics challenges – and That EOS Class-Action Lawsuit.
Blushing Noir – You always remember your first…. lip pencil. Check out Brooke's favorite plus swatches of the top sellers from MAC Cosmetics.
Clumps of Mascara – Oh, what? It's weird to talk about >makeup and racial injustices in the United States? Oh. Not for meeeee!
EauMG – I've tried natural, cruelty-free bath/body products from Thesis Beauty that smell like rose macarons. I've never wanted to eat a body scrub so badly in my life.
fanserviced-b – I tried products from Waso, Shiseido's new millennial-targeted skincare line, and was pretty disappointed.
Gouldylox – OMG It Cosmetics is out of control with new launches. I've got the skinny on what's a hit, what's a miss and what gives really radiant skin.
My Beauty Bunny – is giving away FIVE of her favorite Aveda products to help your hair recover from all that summer sun, salt and chlorine you've been throwing at it!
Phyrra – I've found the softest, most luxurious new makeup brushes. My Real Techniques PowderBleu Brushes Review & Demo will make you want these brushes!
(Wondering what the Lipstick League is? Find out here.)
Prime Beauty is Currently Craving: ALL the new LORAC Unzipped Sunset Palettes. These eyeshadow palettes travel to the Desert, Ocean and Mountains for the most beautiful sunset shades to adorn eyes and I want them all!
we heartsters, your turn: if you could gift everyone 3 of your favorite beauty products, what would you give?