This post may contain affiliate links, which means I may receive a small commission, at no cost to you, if you make a purchase.
Looking for the best Korean face masks to amplify and enhance your skincare routine? We don't blame you as they bring many benefits to your skin.
Masks are not exclusive to K-beauty. However, it's an essential part of most South Korean-inspired skincare routines that take the world by storm.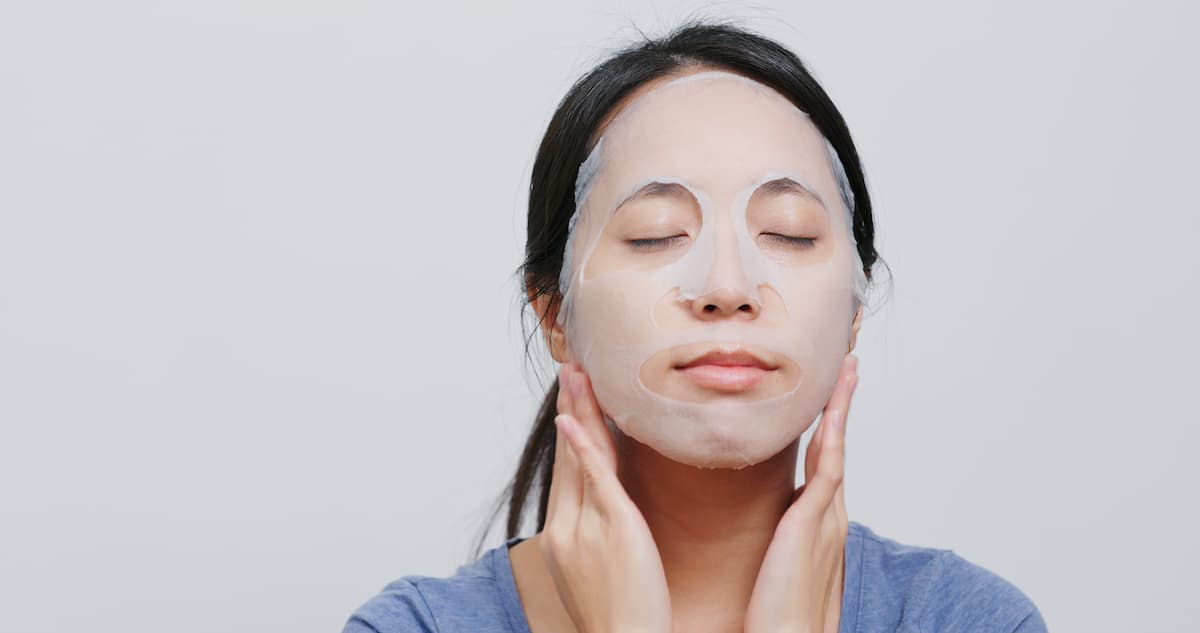 While it's not intended for everyday use, face masks are highly potent and pack a lot of nutrients that your skin needs. But, when you browse through K-beauty retailers, you may find a wide selection of Korean face masks.
How do you choose the best face mask for you? Read on for a list of some of the best face masks you can try!
How to Choose the Right Korean Face Mask for You
With the market being oversaturated with a vast array of face masks, it can be overwhelming to find the right one for you.
When you're planning to buy and try K-beauty face masks, here are some considerations you might want to make.
Skin Type
Your skin type should be your first consideration in any skincare routine lineup. Everyone's skin is different, but most can generally be categorized into four basic skin types.
Normal: People with normal skin types have the perfect amount of moisture. Their skin is neither too dry nor too oily.
Oily: People with oily skin experience excess sebum production, giving their skin a sheen that's usually unwanted.
Dry: Conversely, people with this skin type don't have enough oils or moisture. Sometimes, dry or parched skin can easily be spotted with flaky patches.
Combination: Some people can be oily and dry in different face parts. A combination skin type is often categorized as an oily T-zone, with the other parts of the face dry.
Product Ingredients and Skin Concerns
You should also consider your skin's concerns when getting a face mask. Depending on this, you can choose the right ingredients for your face masks. Some popular ingredients include:
Vitamin C
Products with Vitamin C bring anti-aging properties to your skin. It also promotes collagen production and healthy skin turnover.
Thanks to its antioxidant properties, it also helps protect your skin from free radicals.
Tea Tree Extract
Masks with tea tree extracts are usually used by people with oily, sensitive, and acne-prone skin.
It is perfect for sensitive and troubled skin and has anti-inflammatory properties that can calm it down.
Cica or Centella Asiatica
If you want to reinforce your skin's healing process, this ingredient is one that you should look for.
Perfect for sensitive and troubled skin, it has anti-inflammatory properties that can calm your skin down.
Type of Face Mask
While both potent and effective, there are generally two types of Korean face masks that you can use as part of your K-beauty routine: sheet masks and leave-on masks.
Sheet Masks
This sheet mask applies the product to your face using a thin cotton gauze, paper, or bio-cellulose material. The sheet is soaked in essence and packed individually as they are only single-use products.
Leave-On or Sleeping Masks
This type of mask comes in cream or gel form and is left on the skin overnight. They come in tubes or pots and are applied directly to the skin. Some of these face masks can be left on the skin, while others require you to rinse them off.
11 Best Korean Face Masks for Healthy Skin
Sheet Masks
If you have oily, sensitive, and acne-prone skin, Mediheal's Tea Tree sheet mask can help you out.
This comfortable cotton sheet mask is soaked in a concoction of herbal extracts that can help calm down your skin, control sebum production, and clear up clogged pores.
See the hype, and try this face mask out for yourself!
Are you looking for ways to revitalize your dull but sensitive skin? Try adding Benton's Snail bee sheet mask to your skincare lineup.
This sheet mask comes soaked with a formula containing snail mucin and bee venom, which helps in protecting your skin.
It also has Camellia Sinensis Leaf Water, making it perfect to soothe irritated and troubled skin.
Breathe new life into your dull skin by using Too Cool for School's Egg Cream Mask.
This fantastic sheet mask is filled with proteins coming from eggs, making it excellent for minimizing pores and promoting skin turnover.
Other than proteins, it also has coconut water for hydration and niacinamide that helps brighten the skin.
Provide your skin with nourishment with one of Tonymoly's I'm Real Sheet Masks. This sheet mask line offers a wide array of formula variation that targets several skin concerns. 
Additionally, the essence used in this sheet mask line provides extra hydration for your skin.
Keep your skin looking radiant and healthy by trying out this sheet mask.
At the forefront of skincare innovation, Dr. Jart + has released this unique sheet mask. Instead of using a cotton gauze pad, it uses a rubber sheet containing algae and clay.
On top of this, it's soaked in a prebiotic complex ampoule that can help treat several skin concerns.
This unique sheet mask comes in four variations: Soothing Allantoin, Moisturizing Hyaluronic Acid, Brightening Vitamin C, and Firming Collagen.
Known for using natural ingredients, The Face Shop's Real Nature Sheet Mask line provides intense nourishment to help you achieve healthy skin.
With 20 variations to choose from, it's easy to find one that can help you with different skin concerns.
Across the product line, all sheet masks are soaked in a formula that provides moisturization and hydration. Try using one of the Face Shop's Real Nature sheet masks in your skincare routine for healthy skin!
Leave-On/Sleeping Masks
Looking for a way to get radiant skin? Try out Saturday Skin's Yuzu Vitamin C Sleep Mask!
It's a leave-on mask formulated with brightening vitamin c and niacinamide. It also has a bit of retinol that provides anti-aging benefits for your skill and boosts collagen production.
Made with natural ingredients, this hypoallergenic sleeping mask is perfect for every skin type.
If you want a sleeping mask to help calm irritated skin, check out NEOGENLAB's A-clear Soothing Overnight Mask.
It contains effective skin-soothing ingredients like Centella Asiatica and Panthenol.
On top of this, it also helps exfoliate the skin with Salicylic Acid, a BHA perfect for oily, troubled skin. It also helps promote healthy skin cell turnover and control excess sebum production.
Containing potent and effective ingredients, help treat the irritation your skin is experiencing with Dr. Jart+'s Cicapair sleeping mask.
Apart from its soothing property, thanks to Cica, this product also helps hydrate your skin. It also improves your skin's elasticity and texture.
You don't have to be afraid of sleeping masks, even with sensitive skin. Try out Dr. Jart+'s sleep mask as part of your routine!
You can bring spa-levels of nourishment to your skin at home with COSRX's Ultimate Nourishing Rice Overnight Spa Mask.
As its name suggests, it contains 68% rice extract, providing your skin with intense hydration and nourishment. It also contains niacinamide which has anti-aging and brightening properties for your skin!
Apart from all this, COSRX's rice sleep mask is hypoallergenic and has minimal irritants, making it perfect for all skin types.
One of the most popular sleeping masks worldwide, Laneige's offering promises to reinforce your skin's moisture barrier. This helps give it that young and healthy-looking glow most people want to achieve.
Apart from its moisturizing properties, it also has brightening and clarifying benefits that your skin needs. Discover why this item is a mainstay for many by trying it out!
Frequently Asked Questions
How Often Should I Use Korean Face Masks?
This depends on what the masks are for.
If they function as exfoliators or ampoules, you don't need to use them every day; usually, 2-3 times a day is your best bet. However, if the product description says you can use it every day, you can do so if you choose.
Are K-Beauty Face Masks Reusable?
If you're talking about individually packed sheet masks, the answer is no. They are single-use only.
How Do You Use Face Masks?
If you're using a sheet mask, put it on your face after cleansing and prep, and leave it on for around 10 to 15 minutes.
On the other hand, if you're using sleeping or leave-on masks, you generally want to put a layer of it on your face at the very end of your skincare routine.
Amplify Your Skincare Routine
If you're looking to get more nutrients onto your skin, why not boost your skincare routine by adding a face mask to the mix?
Whether it's a sheet mask or a sleeping mask, this type of product packs a punch when it comes to delivering nourishment to your skin.
Ready to reap the benefits of Korean face masks? It's time to choose the right one for your skincare goals. Hopefully, this article has provided you with a good starting point in discovering the best one for you.
Discover the benefits of amplified skincare and try adding a K-beauty face mask to your skincare routine!
Check out other awesome Korean products: